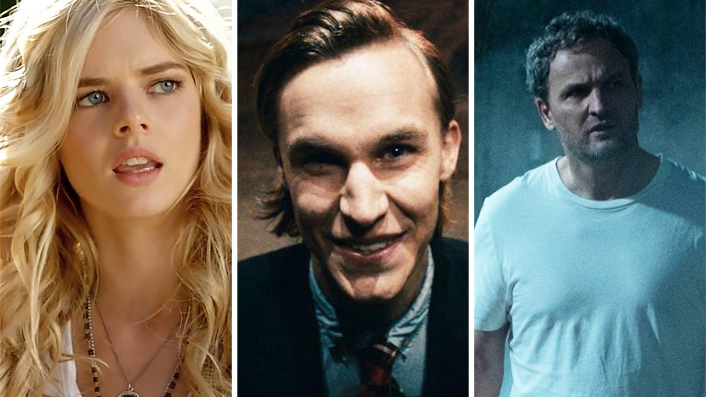 10 of the best horror movies on Netflix UK

---
Having a tough week? Why not cheer yourself up by watching some bone-chilling terror? Here's 15 of the best horror movies available on Netflix.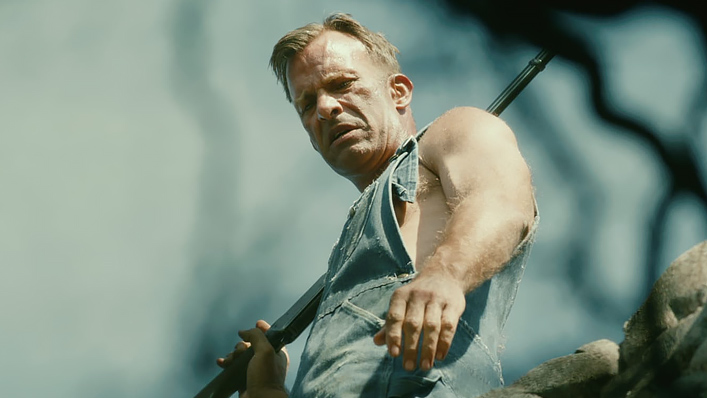 Watch on Netflix
Australian director Zak Hilditch adapts Stephen King's dour novella about a farmer (Thomas Jane) whose decision to murder his wife (Molly Parker) causes him to lose his son, his farm, his sanity and his life. A sustained exercise in tone, this is a relentlessly downbeat period chiller.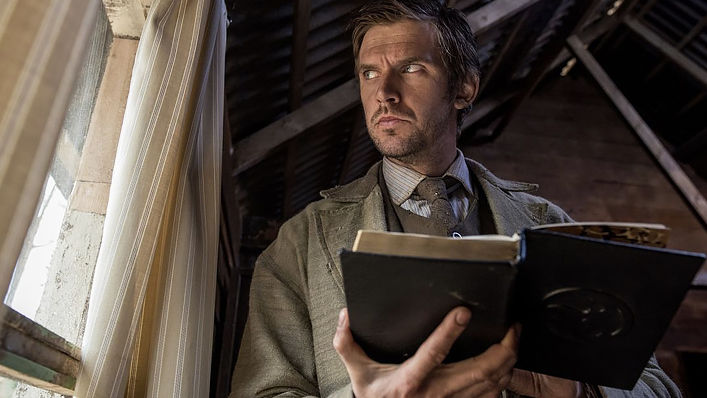 Watch on Netflix
Action specialist Gareth Evans (The Raid) turns his hand to horror in this Wicker Man-inspired chiller. At the dawn of the 20th century a man (Dan Stevens) infiltrates a strange religious cult on a remote Welsh island in order to liberate his sister, only to uncover far stranger doings than the usual fire and brimstone. Michael Sheen turns up as a charismatic preacher, and Evans proves that his gory tastes in action aesthetics translate quite well to the horror genre.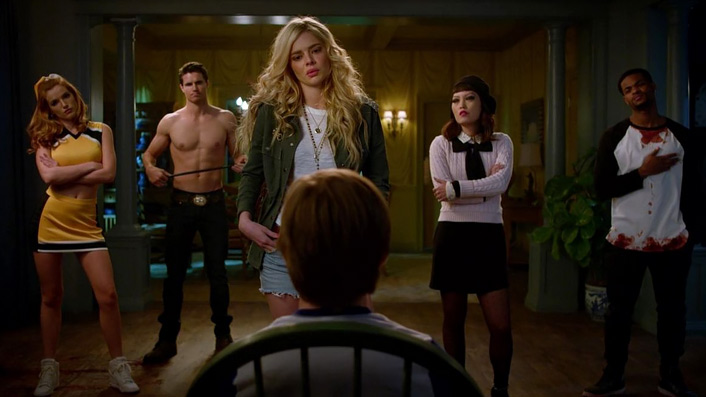 Watch on Netflix
Twelve-year-old Cole (Judah Lewis) discovers his smokin' hot babysitter Bee (Samara Weaving) is the head of a high school Satanic cult and plans to sacrifice him in an occult ritual. Gifted journeyman director McG delivers a brisk and brutal horror comedy, wherein our plucky hero has to dodge Bee's brat pack devil worshippers (Bella Thorne, Hana Mae Lee and Robbie Amell). Plenty of bloody kills are balanced by a witty script that never takes itself too seriously—a near perfect beer 'n' pizza Friday night flick.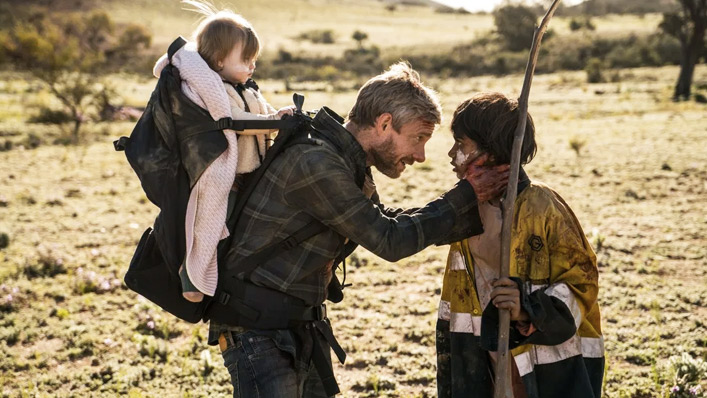 Watch on Netflix
In the midst of a zombie apocalypse a man (Martin Freeman) desperately searches for a safe harbour for his infant daughter before his infected bite turns him undead. Australian filmmakers Ben Howling and Yolanda Ramke smartly expand their award-winning short and find fresh soil in the well-turned fields of zombiedom.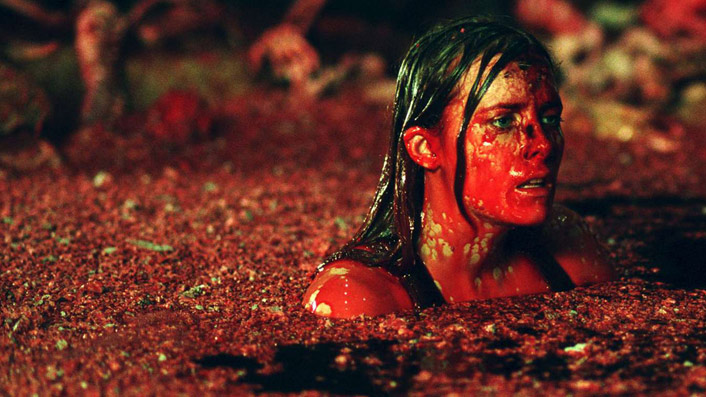 Watch on Netflix
A group of adventurous women delve into an unexplored cave system. Something is down there waiting for them. And then it's on like Donkey Kong. Director Neil Marshall's follow up to his debut, Dog Soldiers, is a brisk and claustrophobic powerhouse of a film. Put it this way: it's scary enough before the monsters show up; afterwards, it's simply relentless.
Eli (2019)
Watch on Netflix
A young immunocompromised boy (Charlie Shotwell) begins experiencing supernatural phenomena at the remote medical facility where he's being treated by a secretive doctor (Lili Taylor). But what starts out as a typical "bad place" haunted house flick takes some unexpected twists and turns on its way to a surprising climax. The less you know going in, the more fun you'll have.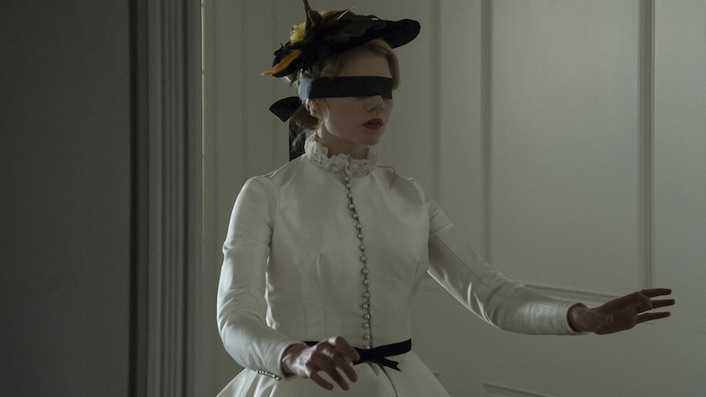 Watch on Netflix
A nurse (Ruth Wilson) caring for a senile writer (Paula Prentiss) begins to suspect that the writer's house is haunted and uncovers a murder that took place in the early 19th century. Director Oz 'son of Anthony' Perkins has quickly proved himself a master of the modern gothic tale, and this stands alongside his other films such as The Blackcoat's Daughter and Gretel & Hansel as a sterling example of the subgenre.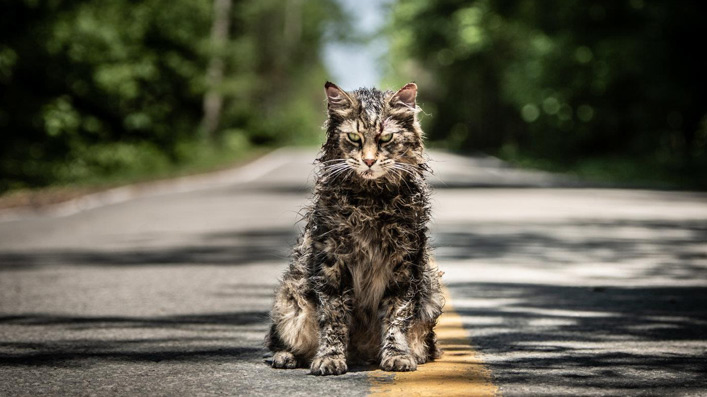 Watch on Netflix
Sometimes dead is better, but sometimes remakes are too. Starry Eyes directors Kevin Kölsch and Dennis Widmyer smartly spruce up Stephen King's resurrection potboiler, with Jason Clarke as the bereaved father who plants his dead daughter in the sour earth of the titular graveyard, only to pay a terrible, terrible price. Should have kept the Ramones theme tune, though.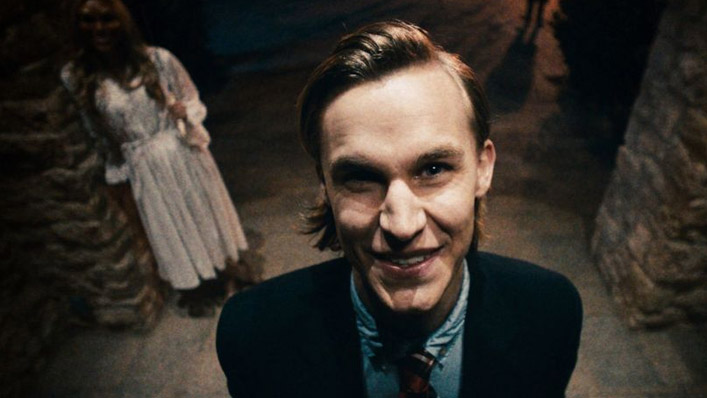 Watch on Netflix
One night of the year, all crime is legal except property crime. On that night, affluent family man Ethan Hawke finds his home under siege when he rescues a wounded stranger from masked marauders intent on killing him. From little things, big things grow: the original The Purge is a tight, imaginative home invasion thriller with a satirical edge, and it led to one of the most successful horror franchises of the 21st century. While creator James DeMonaco and the Blumhouse production team have had fun expanding the concept over the years, all the key ingredients are present here.
Watch on Netflix
New Orleans bartender Will (Armie Hammer) starts getting sent disturbing images on a mobile phone left in the dive he pours booze in, and things just get worse from there. It's not so much the plot of Iranian director Babak Anvari's English language debut that disturbs, but the tone. Wounds is an exercise in decay, with every set, shot, gore gag and even character redolent of physical and moral rot. Wounds is film that gets right under your skin and festers.