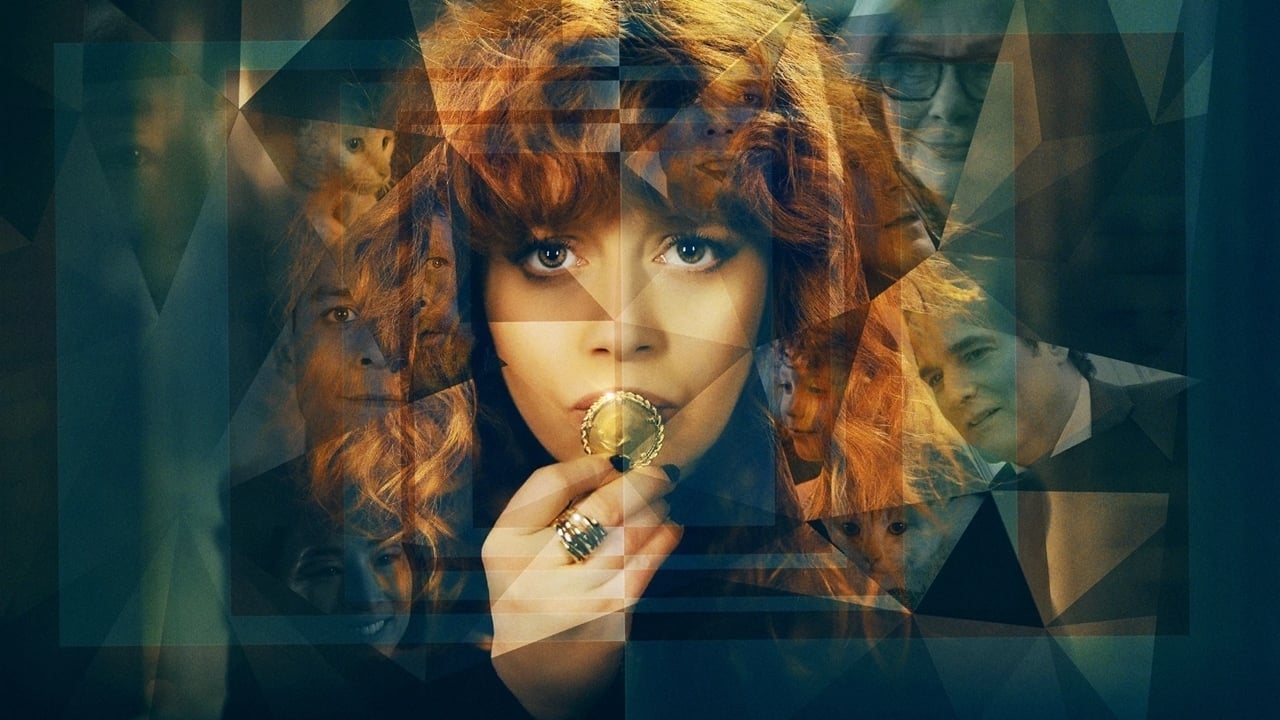 Best new movies and TV series on Netflix UK: April 2022

---
Each month, loads of new films and TV shows are added to Netflix UK's library. Critic Craig Mathieson presents his picks for titles worth watching. For the full list of everything arriving on the platform, scroll down.
Top Picks: TV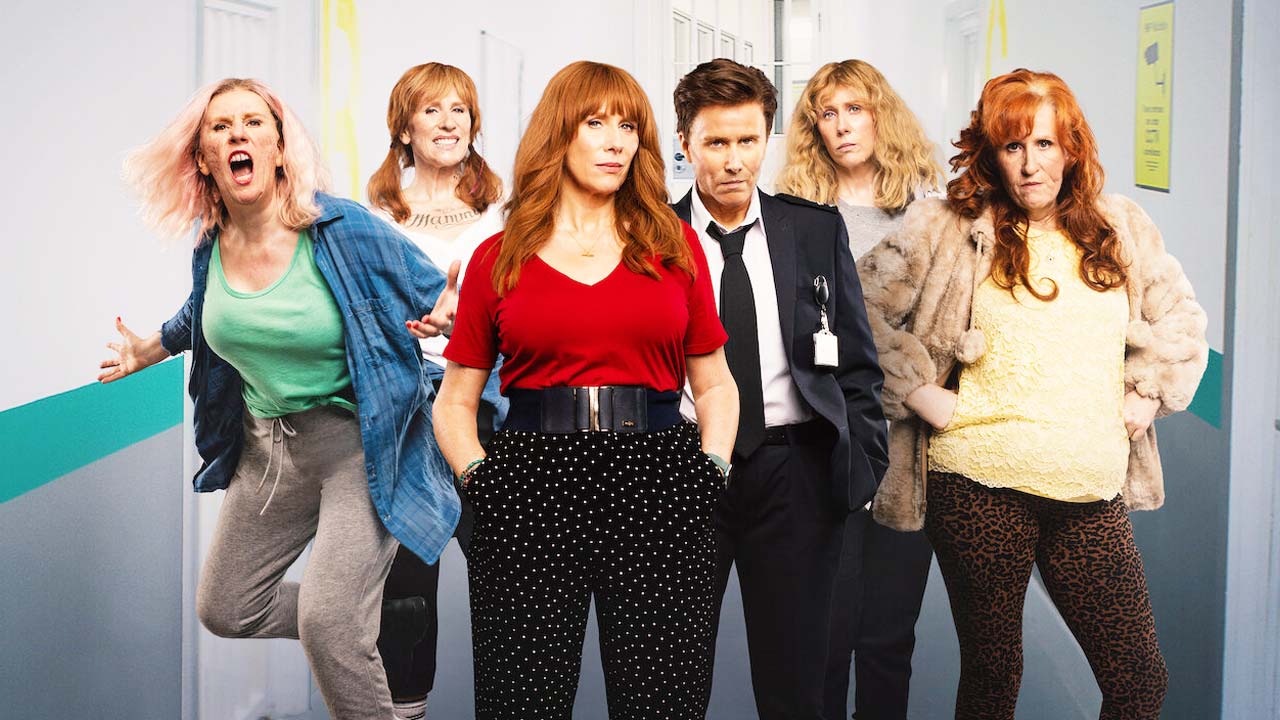 How much Catherine Tate would you like on your screen? In this mockumentary set inside the fictional Her Majesty's Prison Woldsley, the British comic, writer and Doctor Who companion plays half a dozen different roles in a comedy she created.
It's Tate's first series for Netflix, and as with her breakthrough sketch comedy series The Catherine Tate Show, she highlights her range with a selection of characters that include a reform-minded governor, a top dog enforcer, and a narcissistic male guard. The Office behind bars might be a comparison, although not even Ricky Gervais played multiple parts.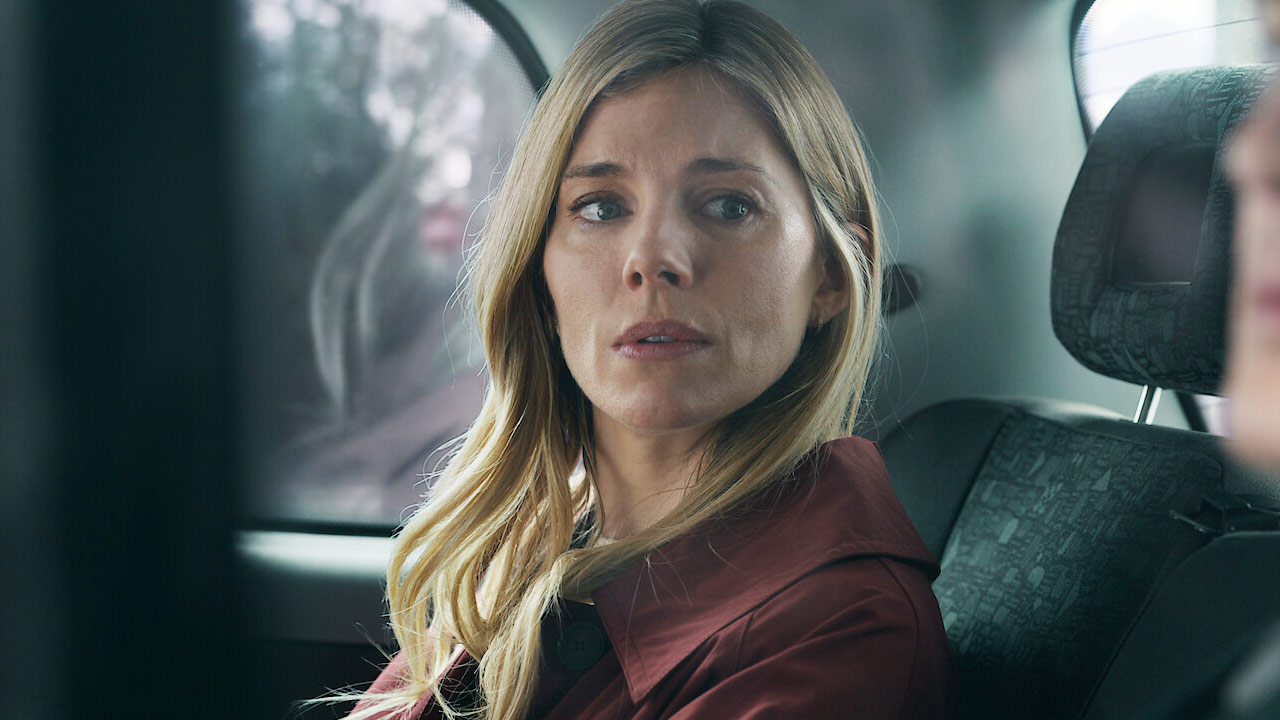 The prolific David E. Kelley (creator of The Practice, Ally McBeal, Big Little Lies, The Undoing and many more) shifts his eye towards female duress and shifting identities to Britain, debuting a first season of what is intended to be an anthology series about controversies and crimes atop the class-bound British system.
The first season lays down a marker with the plot and the cast: when government minister James Whitehouse (Rupert Friend) is accused of an appalling crime, his wife Sophie Whitehouse (Sienna Miller) tries to prove his innocence even as a prosecutor, Kate Woodcroft QC (Michelle Dockery), sets out to convict him. Expect a massive twist or two, at the very least.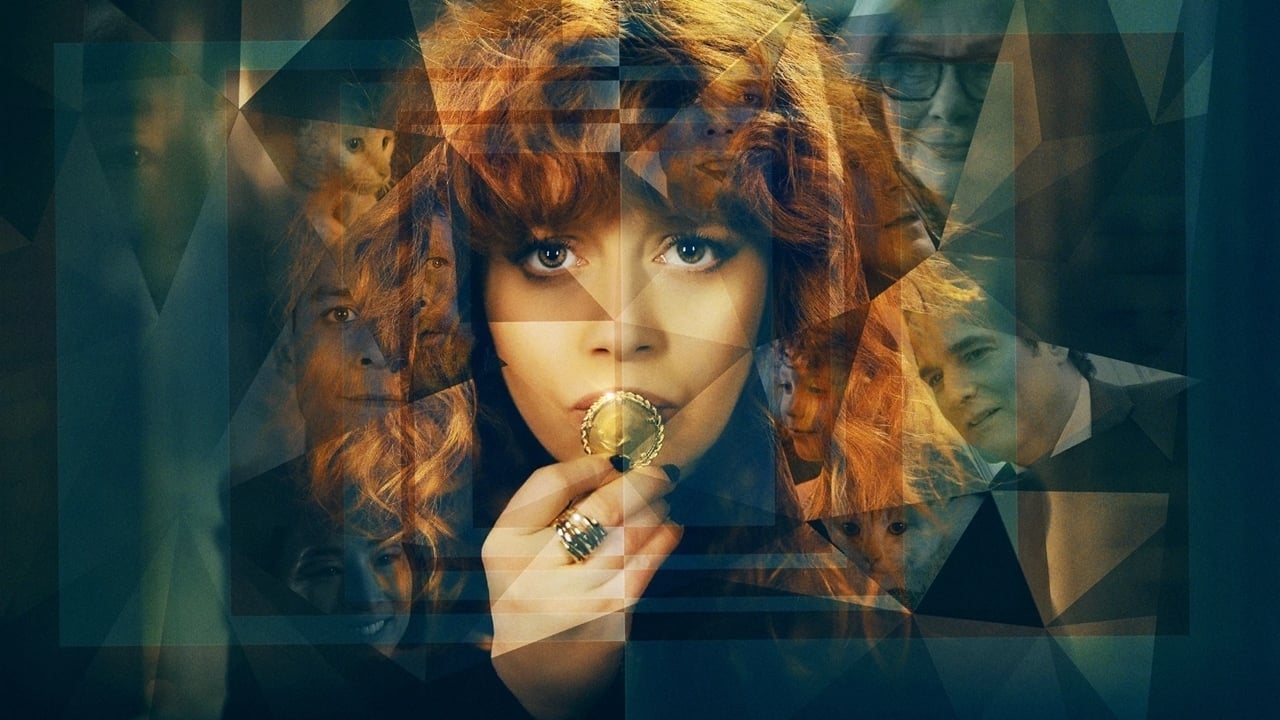 Be honest: has there been a more perfect limited series that didn't need a second season than this captivating existential screwball comedy from 2019? Everything about the life, death and live again misadventures of an acerbic game coder played by Natasha Lyonne was near to note-perfect.
Nonetheless Lyonne and her fellow creators, Leslye Headland and Amy Poehler, have reunited for a second go around, with Lyonne's Nadia and her fellow time loop traveller, Alan (Charlie Barnett), going in circles once more. Fingers crossed that lightning strikes twice, although if nothing else Nadia remains a glorious protagonist. "When the universe fucks with you, let it!" is her sole line in the new season's teaser.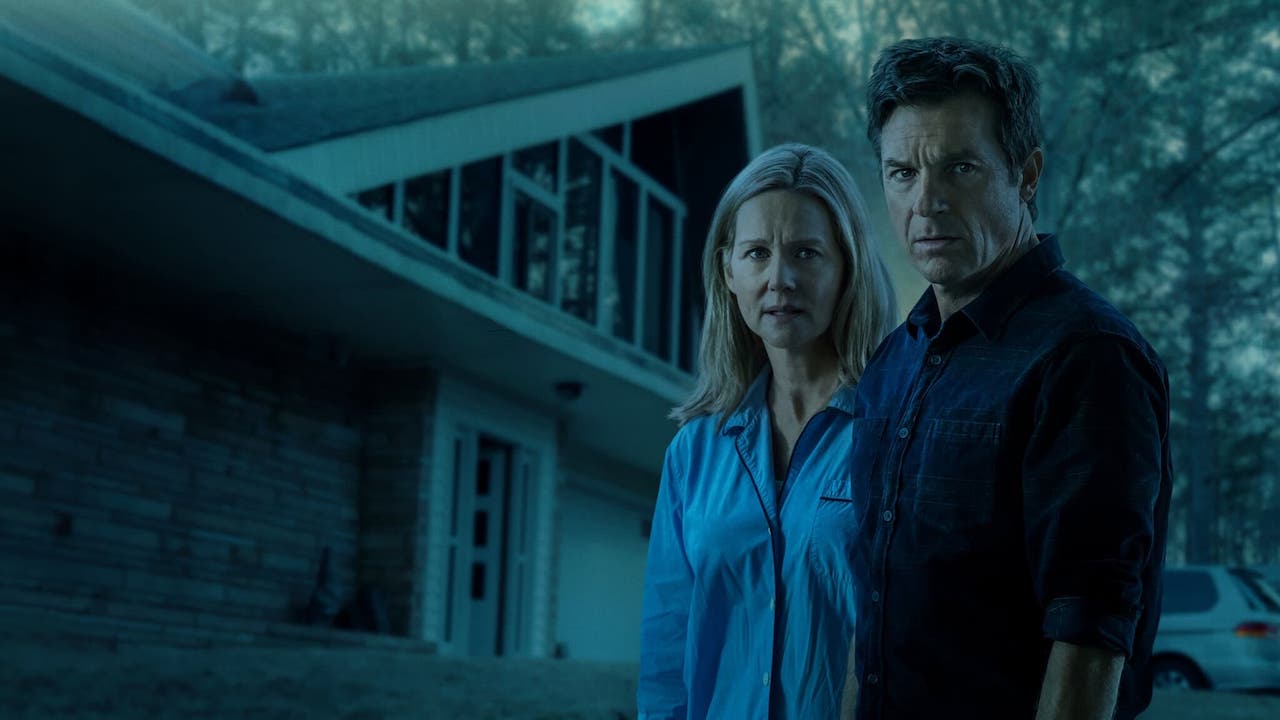 Netflix is definitely rethinking its trademark "every episode at once" release philosophy, which led to the creation of binge viewing as a defining trait of streaming culture. To get a bigger boost in terms of publicity and anticipation it's been cutting seasons in half, as it did with the final batch of episodes for this knotty crime drama about a family ensconced in a money laundering venture for a drug cartel.
The final seven episodes of Ozark find Jason Bateman and Laura Linney's conflicted couple, Marty and Wendy Byrde, ever more ensconced in both criminal machinations and the cinematography's signature blue hues, with their own children now involved alongside Julia Garner's memorable Ruth Langmore.
Top Picks: Movies + Specials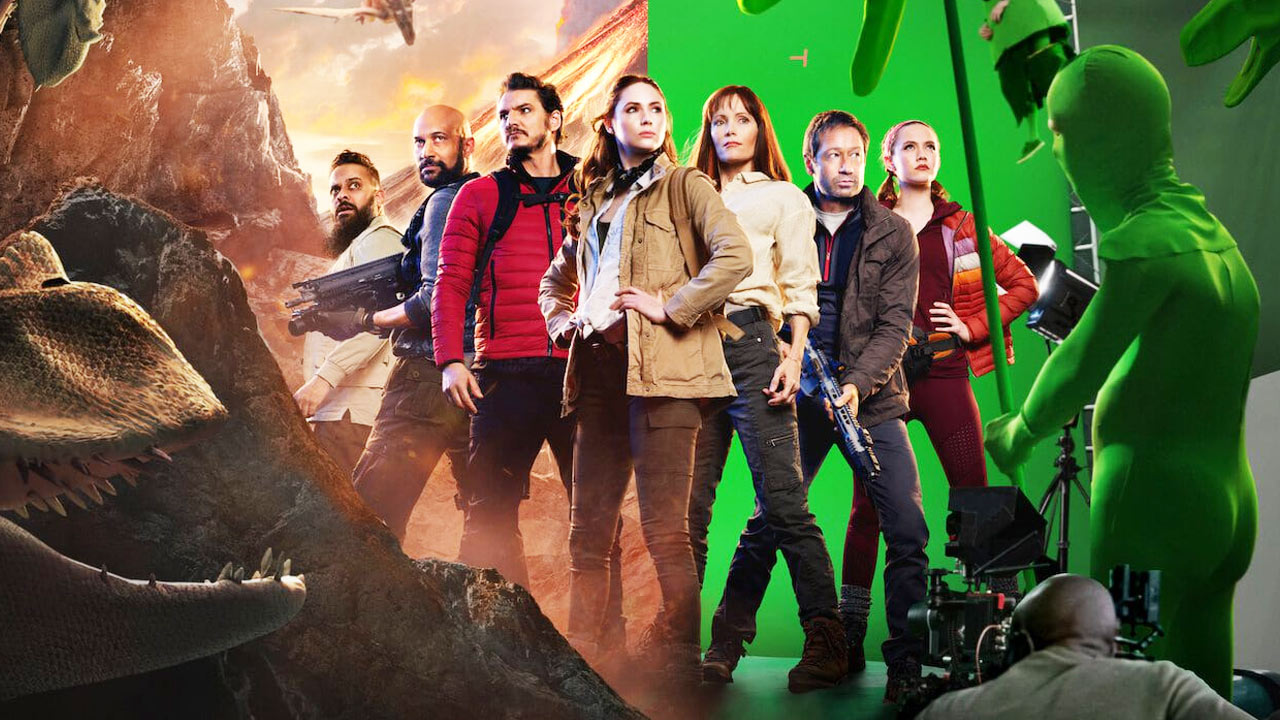 Remember how every film that got made during the pre-vaccinated heights of the pandemic came with a bubble production tale? The story was invariably of professionalism and dedication, but Judd Apatow is done with that. His new comedy is set on the locked down British set of Cliff Beasts 6, the latest edition of a hit Hollywood franchise, where everything goes out of control.
Co-written with South Park veteran Pam Brady, it's got a typically eclectic Apatow cast as the movie stars and key creatives: David Duchovny), Karen Gillan, Keegan-Michael Key, Pedro Pascal and Apatow's wife, Leslie Mann. That's a lot of PCR tests, even before Kate McKinnon zooms in as the demanding studio boss.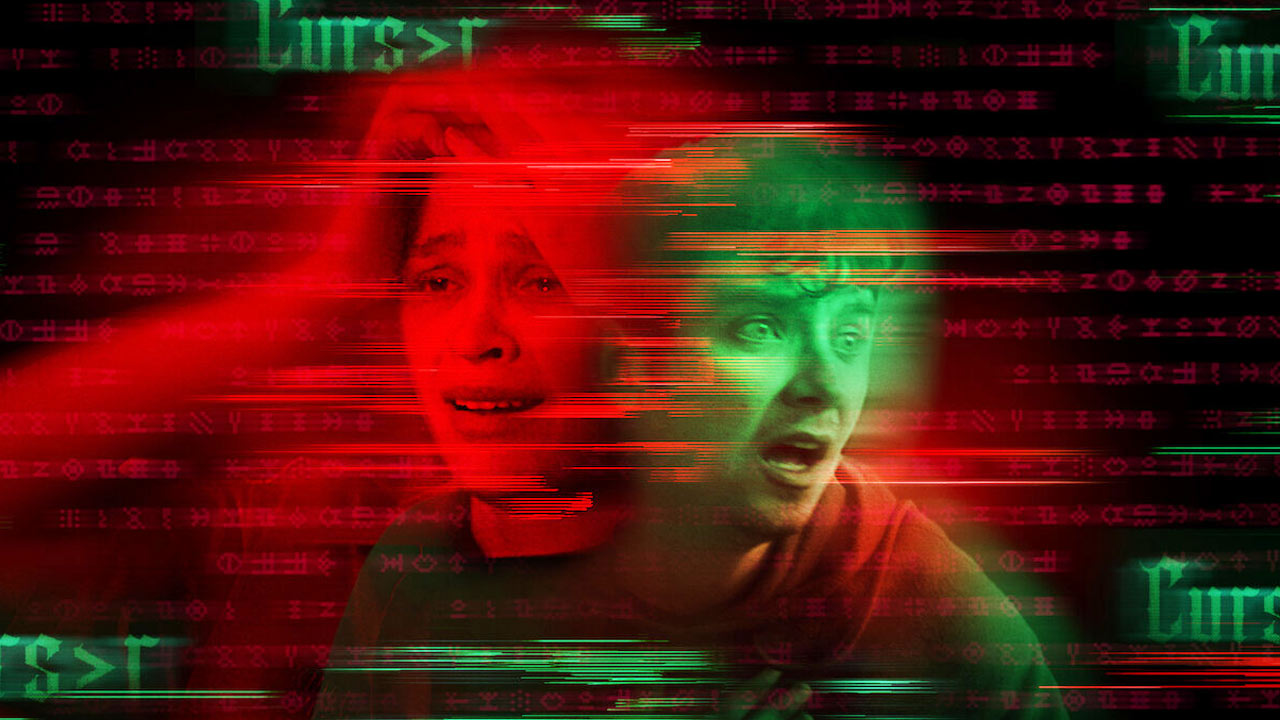 Netflix acquired this independent British horror film last year, attracted by the presence of one of its signature stars, Sex Education's Asa Butterfield, and a creepy concept. A pair of teenagers—Butterfield and Iola Evans—load up an obscure 1980s video game that has an unclaimed prize for anyone who completes it, only to discover that the gameplay starts to threaten their everyday lives off the screen. And in a nod to 1980s as a seminal decade for teen horror, the supporting cast includes Robert Englund—better known as Nightmare on Elm Street's Freddy Krueger.
---
All titles arriving on Netflix UK in April
April 1
Abby Hatcher (Season 2)
Apollo 10 1/2: A Space Age Childhood (2022)
Battle: Freestyle (2022)
Beyblade: Burst Surge (Season 1)
Captain Nova (2022)
Cocomelon (Season 5)
Forever Out of My League (2022)
Get Organized with The Home Edit (Season 2)
How The Nazis Lost The War (Season 1)
In Good Company (2004)
Oddbods (Season 3)
Pet Sematary (1989)
Rise of the Footsoldier: Part II (2015)
Stray (2020)
Stunt Science (Season 1)
The Bubble (2022)
The Last Bus (Season 1)
The Women (2008)
Tomorrow (Season 1)
Welcome to Eden (Season 1)
April 3
Confession (2022)
April 4
The Goldfinch (2019)
April 5
Black Dog: Being a Teacher (Season 1)
Ronny Chieng: Speakeasy (2022)
April 6
Dasvi (2022)
Furioza (2022)
Green Mothers Club (Season 1 – New Episodes Weekly)
Jimmy Savile: A British Horror Story (Limited Series)
Michela Giraud: The Truth, I Swear! (Season 1)
Pálpito (Season 1)
The Ultimatum: Marry or Move On (Season 1)
April 7
Return to Space (2022)
Senzo: Murder of a Soccer Star (Season 1)
April 8
Dancing on Glass / Las niñas de cristal (2022) Dirty Lines (Season 1)
Elite (Season 5)
Green Eggs and Ham (Season 2)
Metal Lords (2022)
The In Between (2022)
TIGER & BUNNY (Season 2) N – Anime sci-fi series.
Yaksha: Ruthless Operations (2022)
April 11
Joker (2019)
April 12
The Creature Cases (Season 1)
April 13
Almost Happy (Season 2)
Our Great National Parks (Season 1)
Smother-in-Law (Season 1)
The Taming of the Shrewd (2022)
April 14
Hard Cell (Season 1)
The Worst Witch (Season 4)
Ultraman (Season 2)
April 15
Anatomy of a Scandal (Limited Series)
Choose or Die (2022)
Heirs to the Land (2022)
Mai: A Mother's Rage (Season 1)
April 16
The Man of God (2022)
April 19
Battle Kitty (Season 1)
Better Call Saul (Season 6 – New Episodes Weekly)
Pacific Rim: The Black (Season 2)
White Hot: The Rise and Fall of Abercrombie & Fitch (2022)
April 20
Conversations with a Killer: The John Wayne Gacy Tapes (Limited Series)
Russian Doll (Season 2)
The Marked Heart (Season 1)
The Turning Point (2022)
Yakamoz S-245 (2022)
April 21
He's Expecting (Season 1)
April 22
Along for the Ride (2022)
Heartstopper (Season 1)
Selling Sunset (Season 5)
Taxi Driver (Season 1)
The 7 Lives of Lea (Season 1)
April 26
David Spade: Nothing Personal (2022)
April 27
Bullshit: The Quizshow (Season 1)
Silverton Siege (2022)
The Mystery of Marilyn Monroe The Unheard Tapes
The Mystery of Marilyn Monroe: The Unheard Tapes (2022) N – Documentary with archival footage of the late actress and model.
April 28
Bubble (2022)
Samurai Rabbit: The Usagi Chronicles (Season 1)
April 29
Grace and Frankie (Season 7) es.
Honeymoon with My Mother (2022)
Ozark (Season 4 – Part 2)
March 1
Alive
Cujo
Hell on the Border
Her
I Spit On Your Grave 2
Love Is Color Blind
The Master
Three Days of the Condor
Save The Last Dance
Spider-Man 2
United
The Guardians of Justice
Worst Roommate Ever: Season 1
March 2
Against The Ice
Savage Rhythm
The Pirates: The Last Royal Treasure
March 3
American Girl
He-Man and the Masters of the Universe: Season 2
Midnight at Pera Palace: Season 1
Power Rangers: Dino Fury: Season 2
The Parisian Agency: Exclusive Properties: Season 2
The Weekend Away
Whindersson Nunes: My Own Show!
Surviving Paradise: A Family Tale
March 4
Pieces of Her: Season 1
Making Fun: Season 1
Lies and Deceit: Season 1
Meskina
The Invisible Thread
Nightride
March 5
August, Osage County
March 6
Alvin and the Chipmunks: The Squeakquel
Rick and Morty: Season 5
March 8
An Astrological Guide for Broken Hearts: Season 2
Last One Standing
Autumn Girl
Taylor Tomlinson: Look At You
March 9
Byron Baes: Season 1
The Last Kingdom: Season 5
Queer Eye Germany: Season 1
The Bombardment
The Andy Warhol Diaries: Limited Series
March 10
Love, Life, and Everything In Between: Season 1
Kotaro Lives Alone: Season 1
Karma's World: Season 2
Surf's Up 2: WaveMania
March 11
17 Again
Formula 1: Drive to Survive: Season 4
Hail Caesar
Life After Death with Tyler Henry
Once Upon A Time…Happily Never After: Season 1
The Adam Project
March 13
It: Chapter Two
March 15
Marilyn's Eyes
Catherine Cohen: The Twist…? She's Gorgeous
Adam by Eve: A Life in Animation
Untouchable
Team Zenko Go: Season 1
March 16
Bad Vegan: Fame. Fraud. Fugitives
Hei$t: The Great Robbery of Brazil's Central Bank
March 17
Soil/Grond
Rescued By Ruby
March 18
Eternally Confused and Eager for Love: Season 1
Alessandro Cattelan: One Simple Question
Backpackers
Human Resources: Season 1
Standing Up
Top Boy: Season 2
Light The Night: Part 3
Cracow Monsters
Young, Famous and African
Is It Cake?: Season 1
Without Saying Goodbye
Windfall
Black Crab
Animal: Season 2
The Cursed: Season 1
March 19
Heartland: Season 15
March 20
Corporate Animals
March 21
In Good Hands
March 22
Jeff Foxworthy: The Good Old Days
The Principles of Pleasure: Limited Series
March 23
Boiling Point
March 24
Love Like The Falling Petals
March 25
Bridgerton: Season 2
Transformers: Botbots: Season 1
March 28
Thermae Romae Novae: Season 1
Business Proposal: Season 1
March 29
Mike Epps: Indiana Mike
Mighty Express: Season 6
Johnny Hallyday: Beyond Rock: Season 1
March 30
All Hail
March 31
Super Pupz: Season 1
---
See also
* All new streaming movies & series