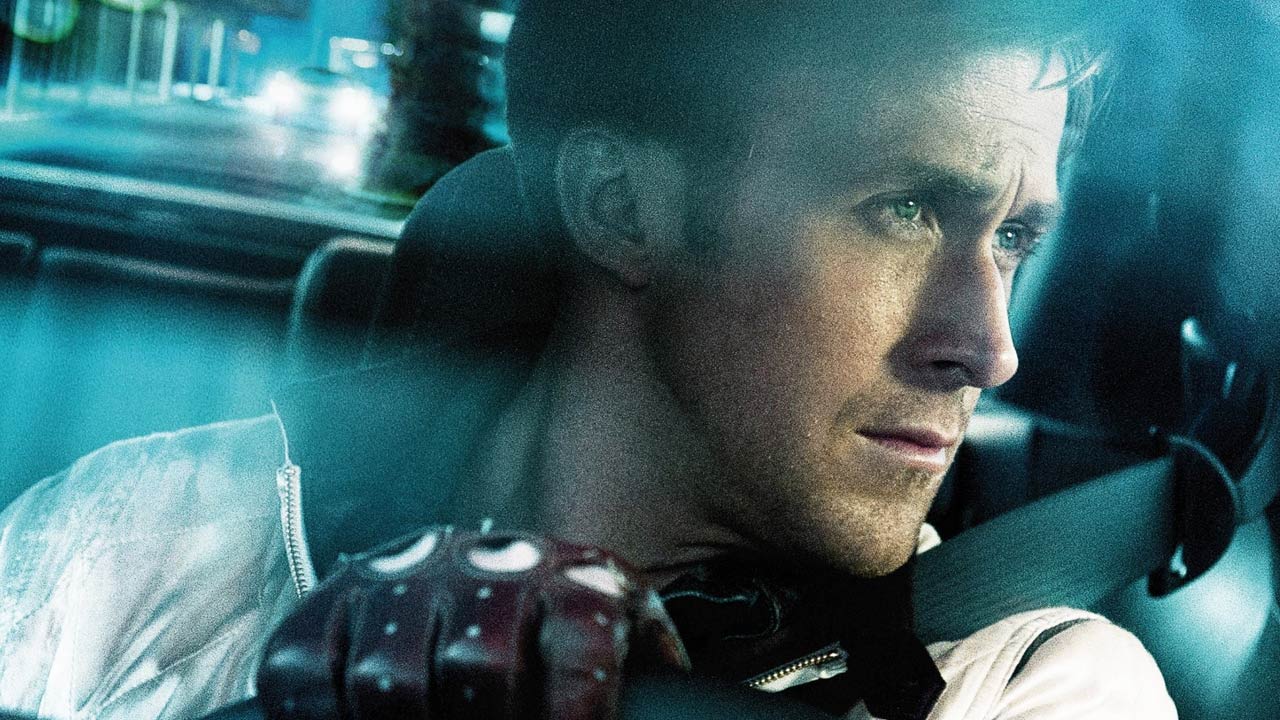 The 25 best movies on Prime Video UK

---
From Hitchcock thrillers to quirky animation and heartfelt romance, Prime Video offers a huge back catalogue of classic movies. Critic Lillian Crawford picks the 25 best.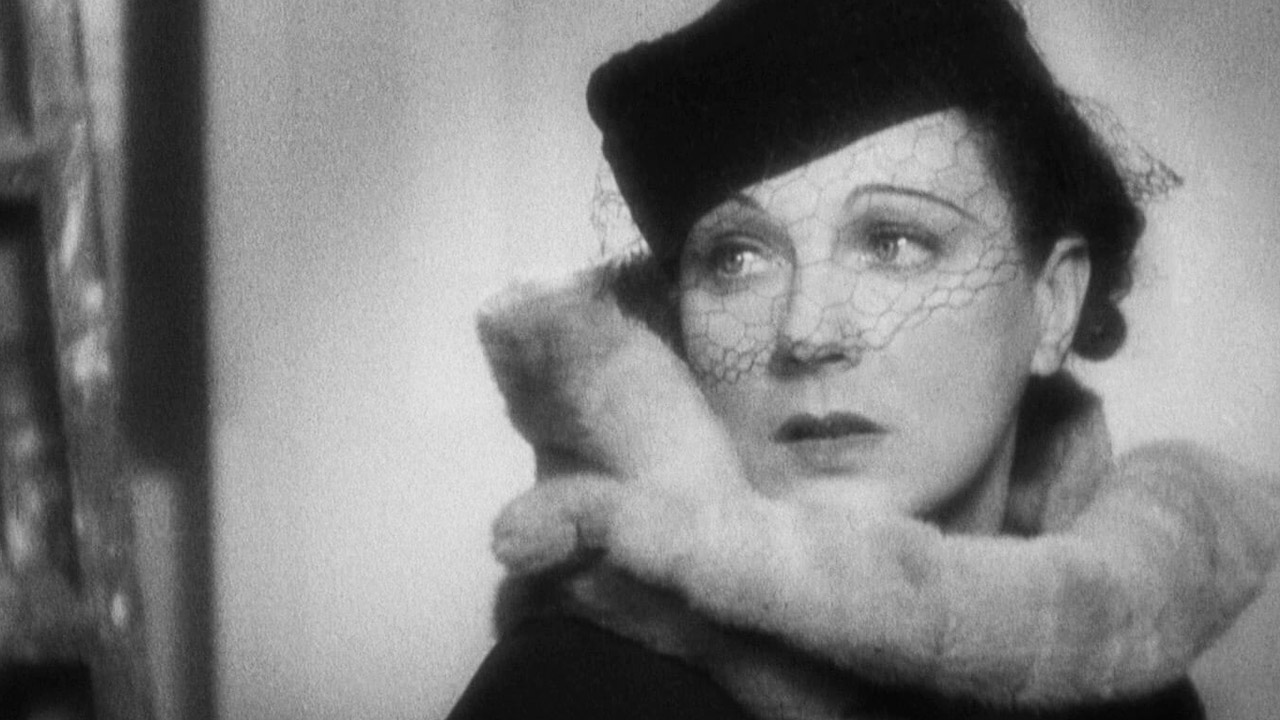 WATCH ON PRIME VIDEO
Alfred Hitchcock's first great caper is an adaptation of John Buchan's The 39 Steps. Starring Robert Donat as Richard Hannay, the film features one of the first great train sequences in cinema history and a convoluted plot about a mysterious spy ring.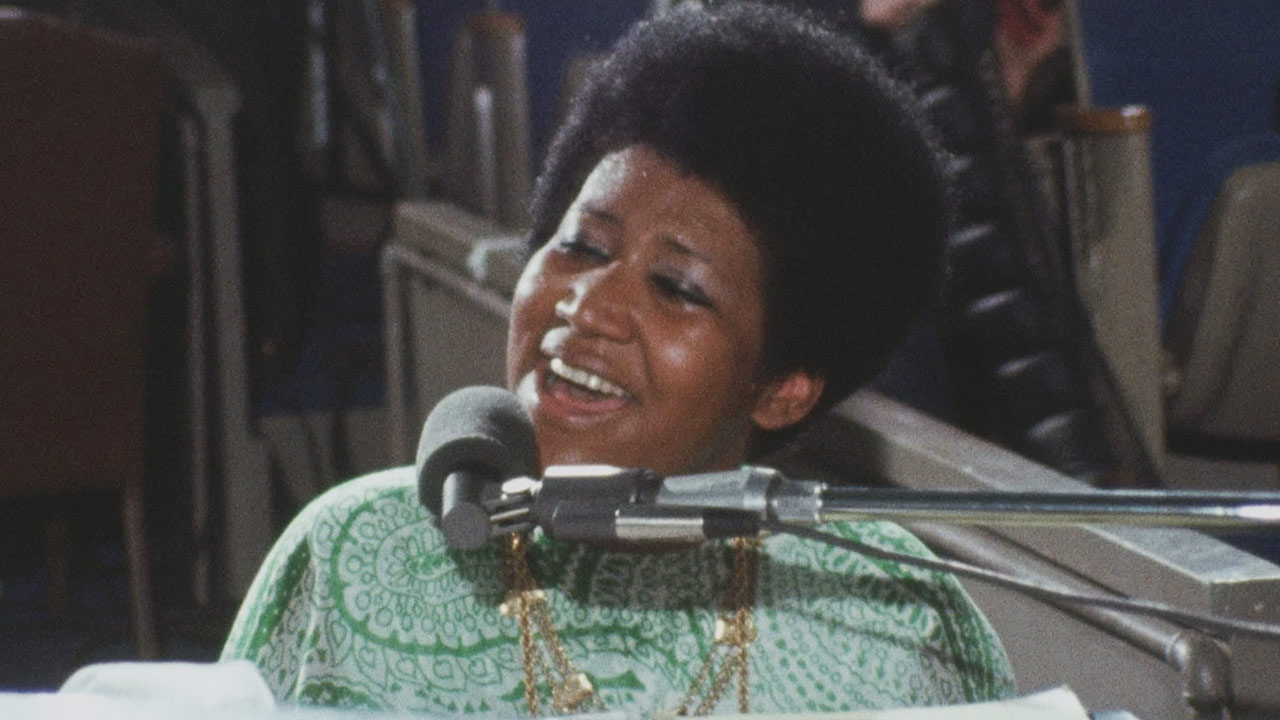 WATCH ON PRIME VIDEO
Unseen since it was shot in 1972, this stunning concert film—originally directed by Sydney Pollack and restored by Alan Elliott)—is a must-see. Offering a unique document of Aretha Franklin's power as a singer (performing alongside the Southern California Community Choir), it might be the greatest gospel film ever made.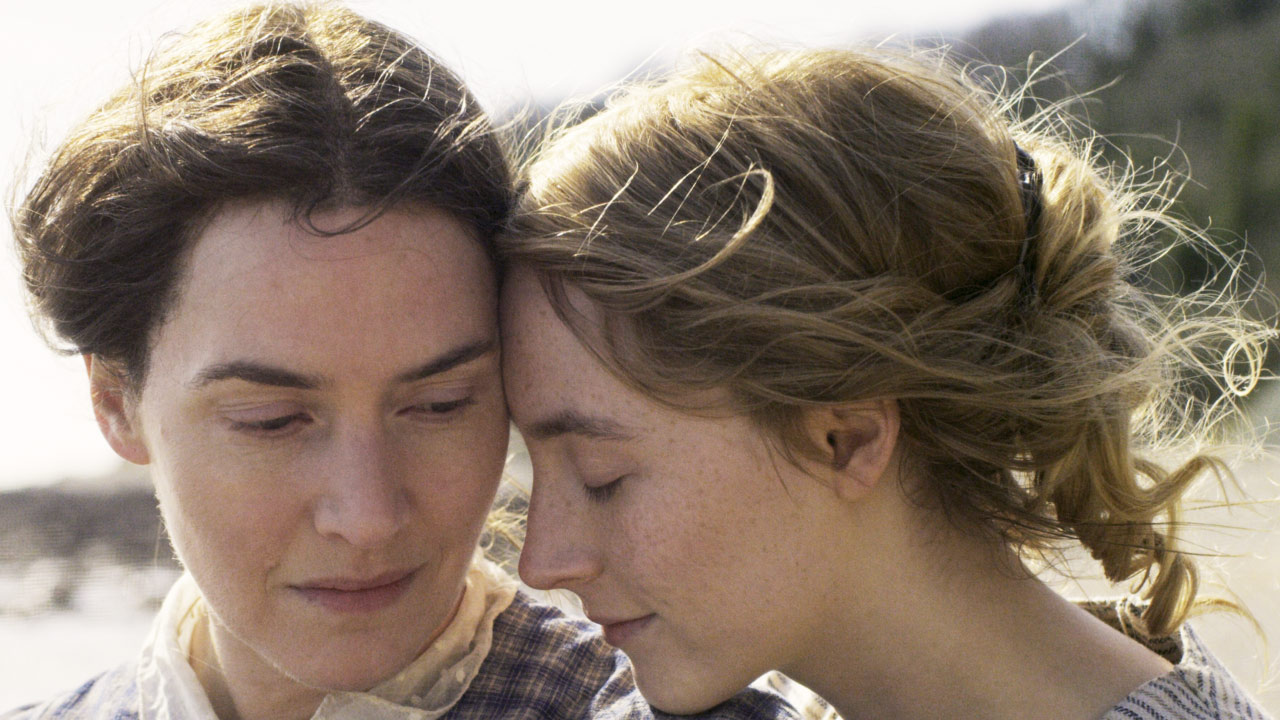 WATCH ON PRIME VIDEO
Following rural drama God's Own Country, director Francis Lee made a biopic of the palaeontologist Mary Anning. The film features a tender turn from Kate Winslet as Anning and Saoirse Ronan as her lover, Charlotte Murchison. Particularly well-placed are the film's allegorical pillow shots, which turn the story into a raw and meditative piece of cinema.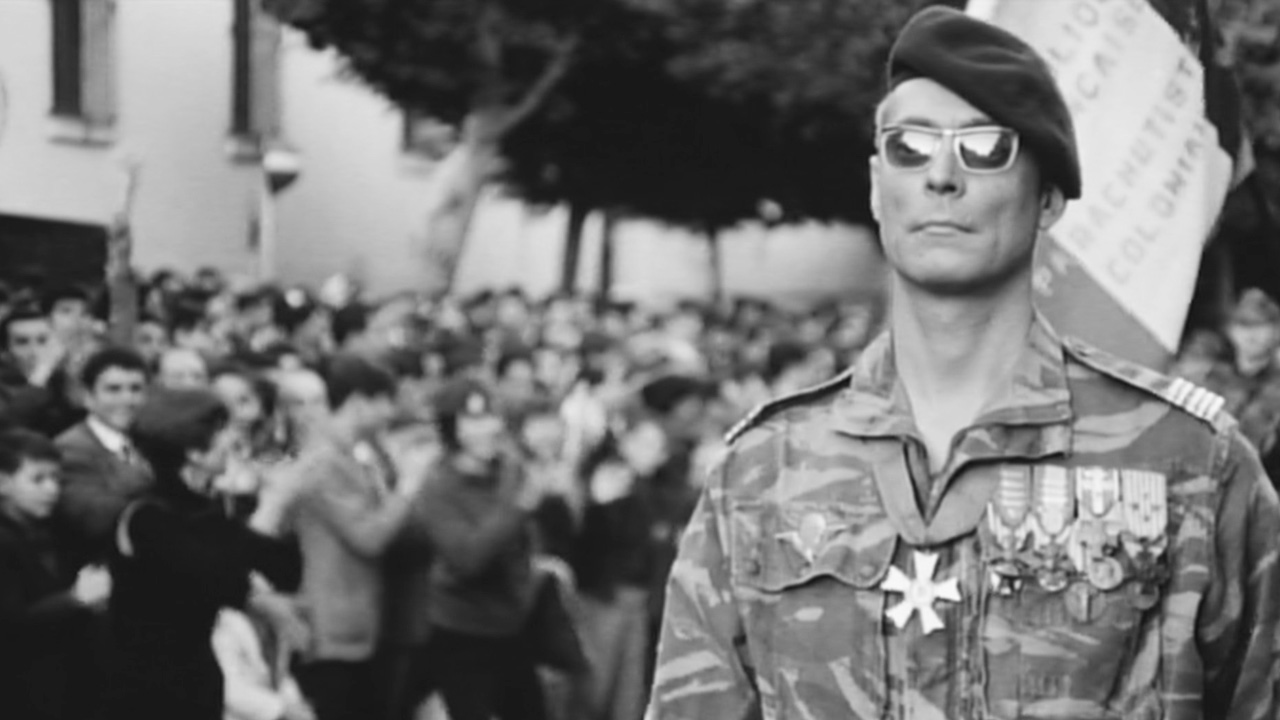 WATCH ON PRIME VIDEO
Gillo Pontecorvo's Battle of Algiers is one of the greatest war films ever made, using non-professional actors to recreate the events of the Algerian War. With a rousing Ennio Morricone score, it's a fascinating piece of documentary realism, especially in its depiction of the role women played in the conflict.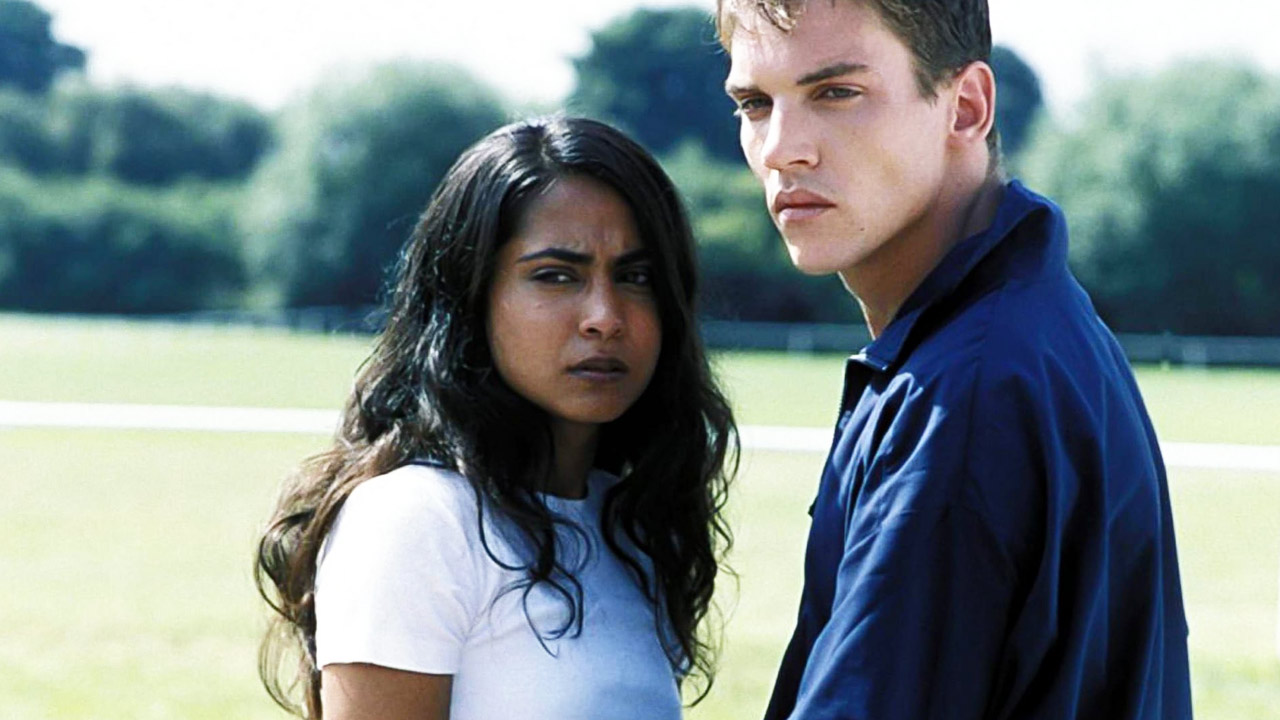 WATCH ON PRIME VIDEO
Gurinder Chadha's tender comedy about a Sikh girl who wants to play football is led by a beautiful performance from Parminder Nagra, who is joined onscreen by Keira Knightley as her best friend Jules. Sadly the lesbian aspect of the plot was downplayed at the time, though it remains a joyous film about women defying social conventions.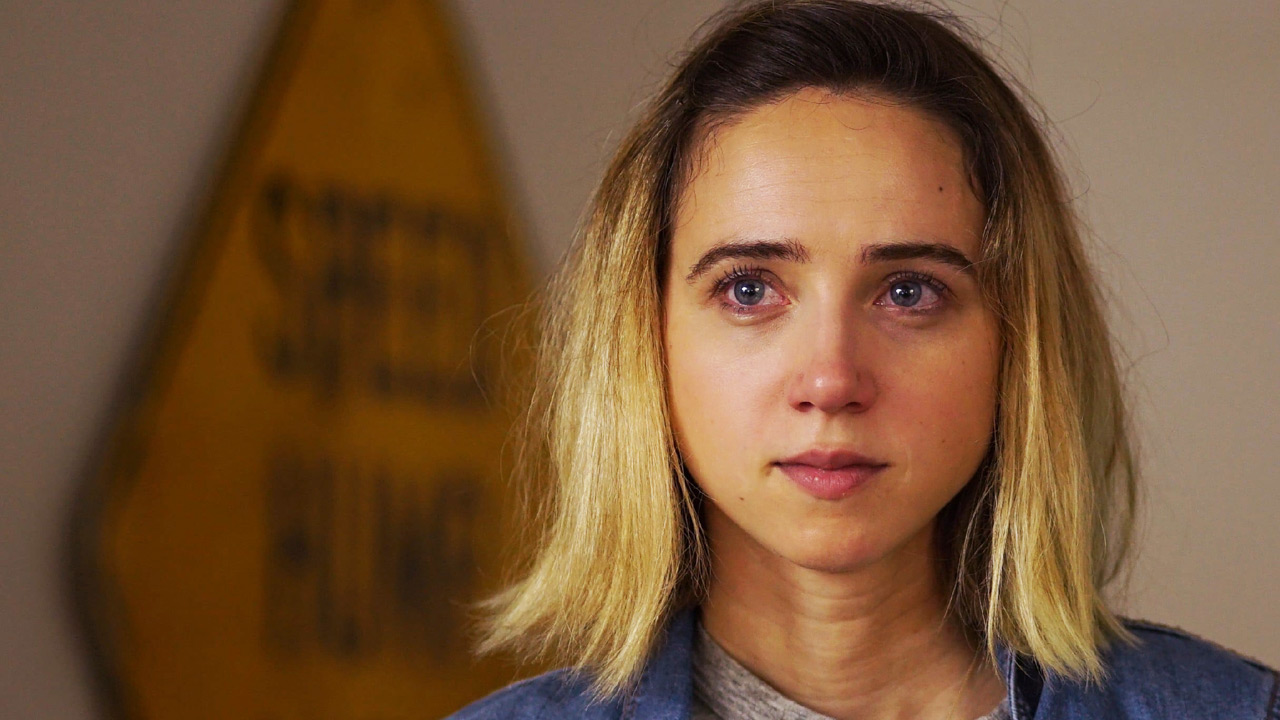 WATCH ON PRIME VIDEO
The Big Sick is a funny and heartbreaking depiction of the real-life meeting of Kumail Nanjiani and Emily V Gordon, the latter achingly portrayed by Zoe Kazan. The film shows the relationship Nanjiani formed with his partner's parents, played by Holly Hunter and Ray Romano, while she was in a coma. The result is a strikingly personal film, with plenty of comedy along the way.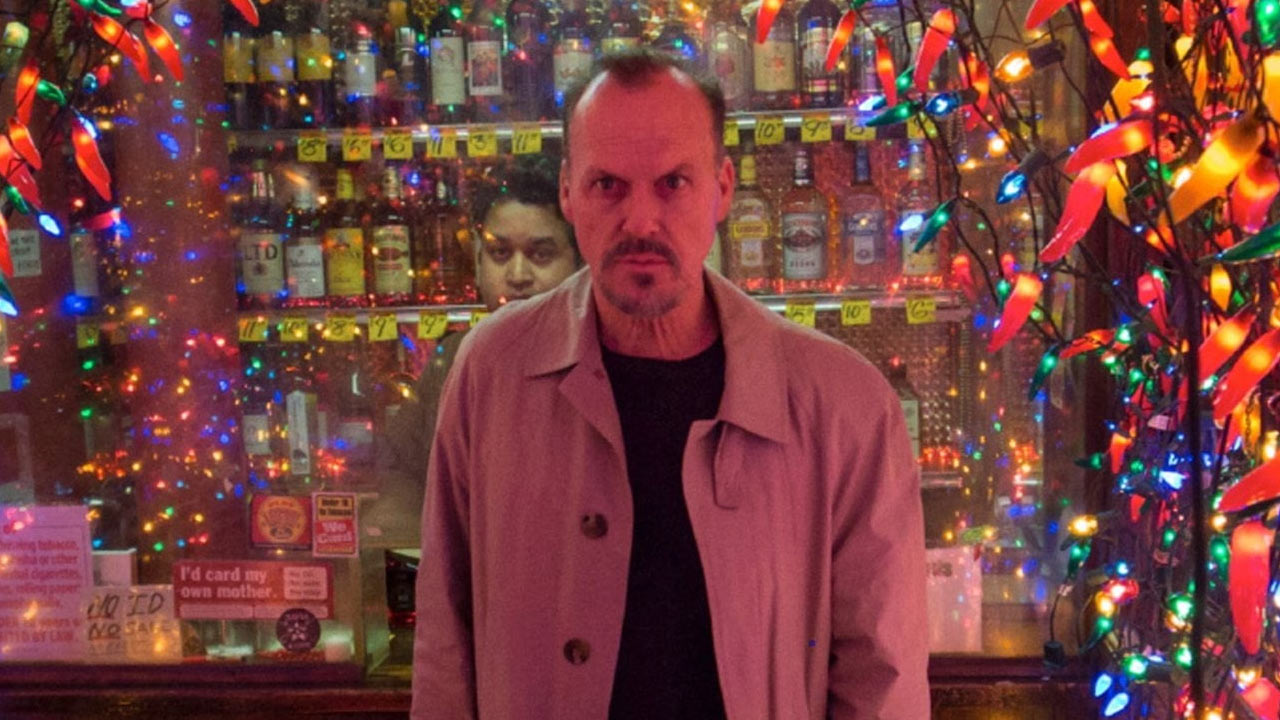 WATCH ON PRIME VIDEO
This tense and hilarious portrait of Broadway theatre, starring Michael Keaton as a washed-up superhero actor, maintains its pulse through a great Antonio Sánchez drum score. It's also a masterclass in cinematography from Emmanuel Lubezki, who expertly weaves the scenes together to give the appearance of a single continuous shot.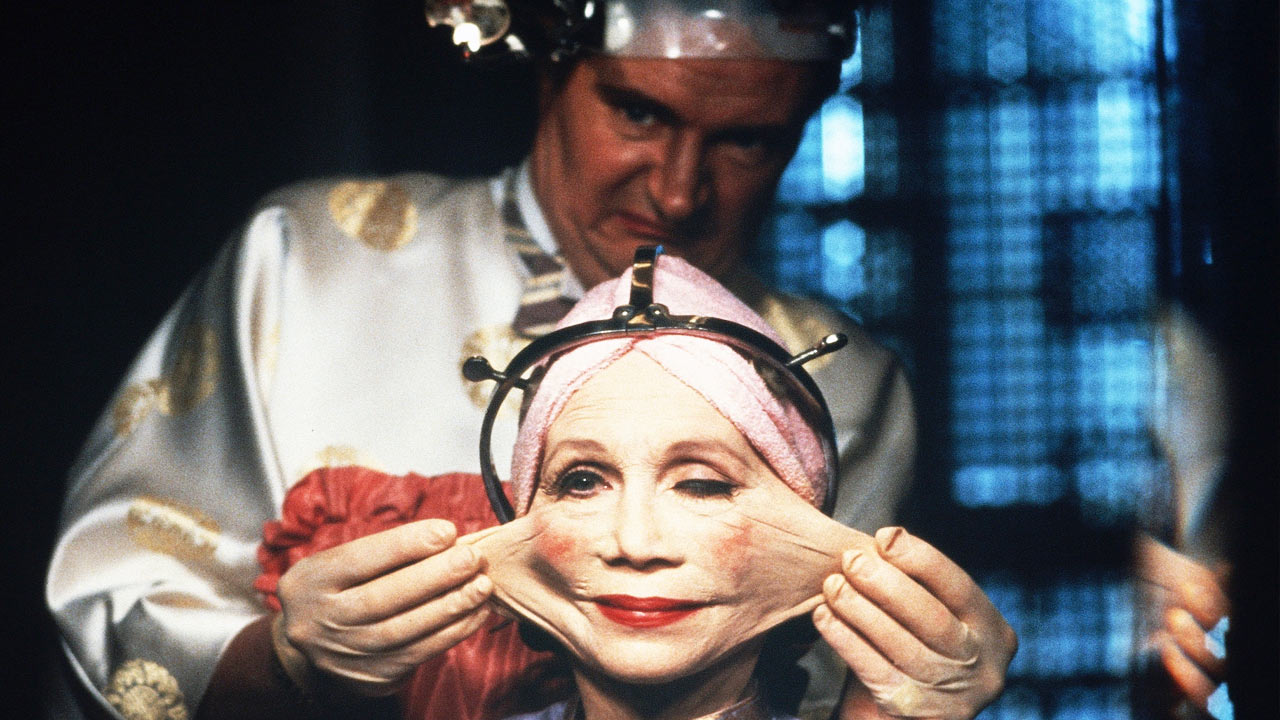 WATCH ON PRIME VIDEO
Terry Gilliam's dystopian nightmare puts a Python-esque spin on George Orwell, featuring a rare lead performer for veteran actor Jonathan Price—who becomes locked in a hellish landscape of bureaucracy. The final shot will leave a chill running down your spine.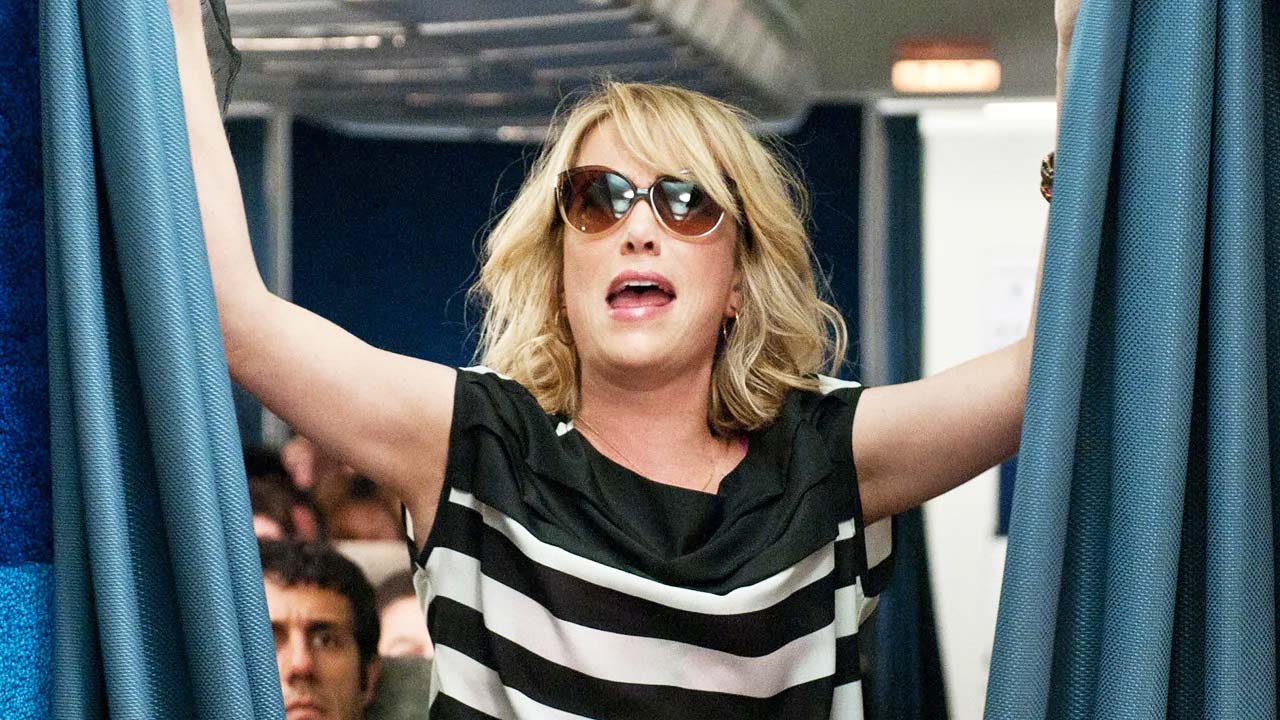 WATCH ON PRIME VIDEO
Now firmly established as a comfort classic, Paul Feig's Bridesmaids features a comedic powerhouse performance from Kristen Wiig. Co-starring Rose Byrne, Maya Rudolph and Melissa McCarthy, the film is a hilarious depiction of female friendships and romantic antics. It also features a killer compilation soundtrack including Fiona Apple and Wilson Philips.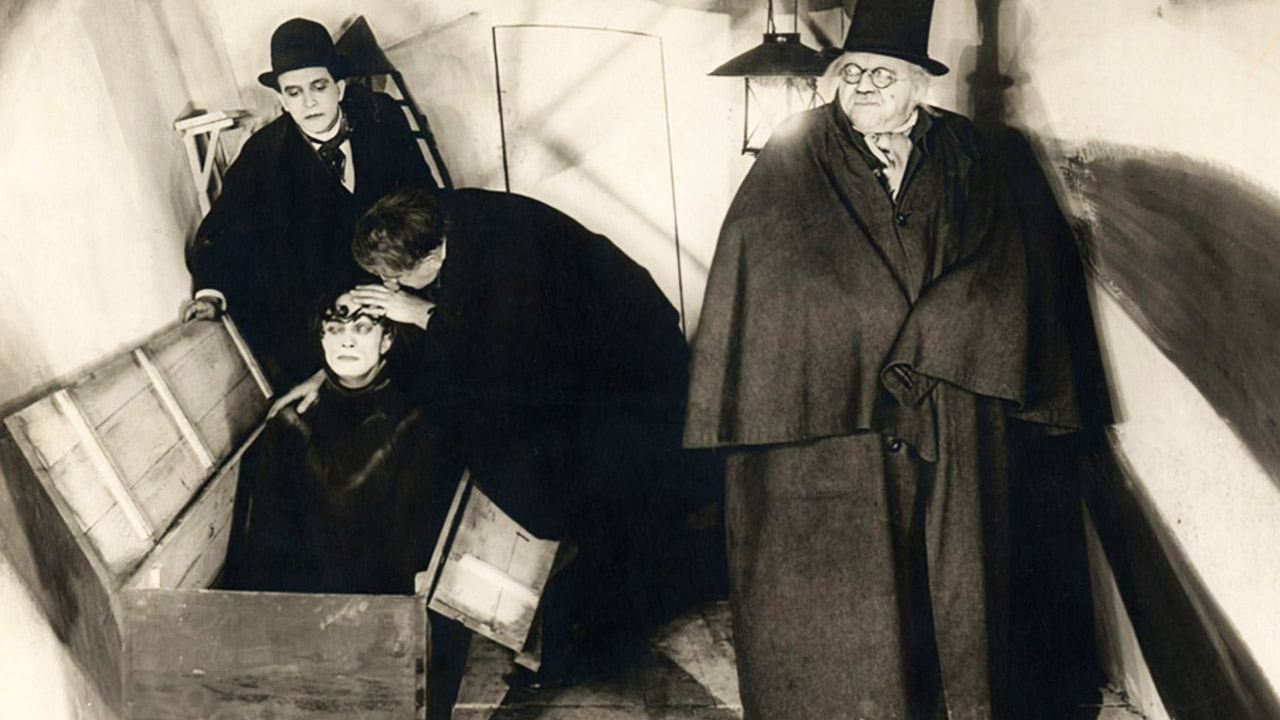 WATCH ON PRIME VIDEO
Robert Wiene's silent horror helped launch the German Expressionist movement. Along with F.W. Murnau's Nosferatu, the film is an essential part of cinema history that continues to haunt and mystify. Pay particular attention to the unique production design by Hermann Warm, Walter Reimann and Walter Röhrig.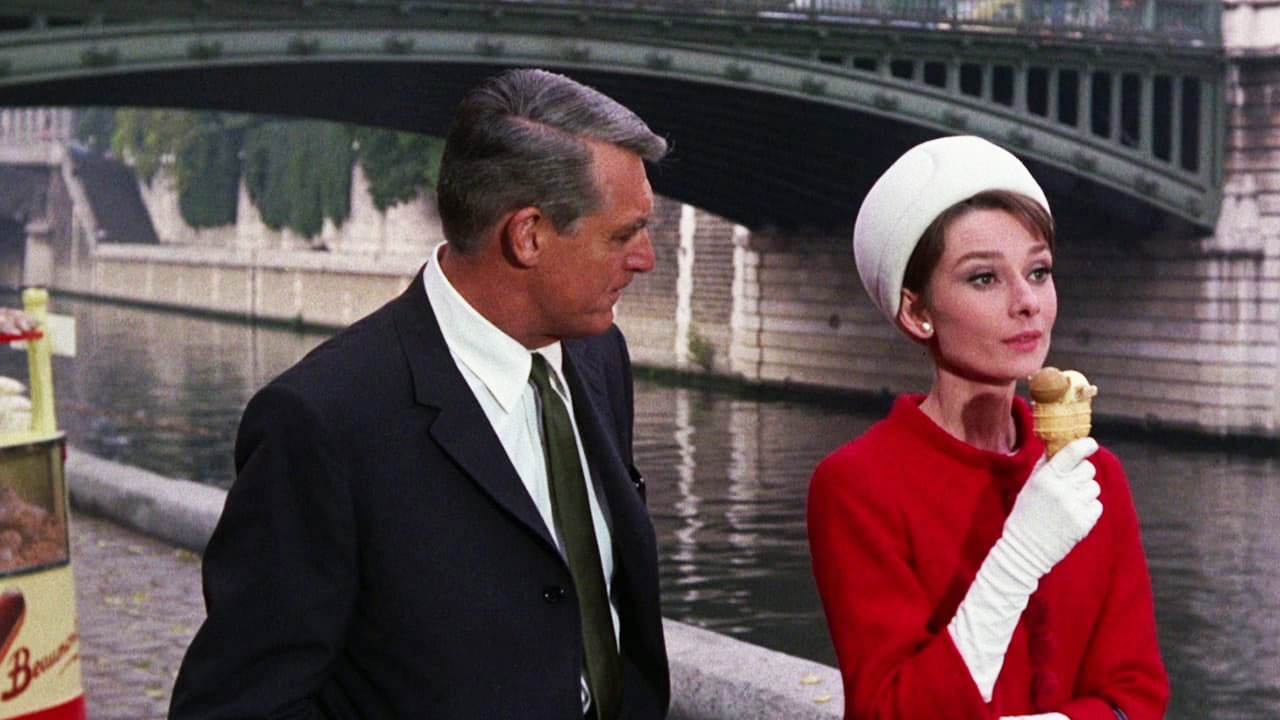 WATCH ON PRIME VIDEO
A rare comedic outing for Audrey Hepburn and Cary Grant, Stanley Donen's Charade is a classic spy romp. The Hitchcockian narrative is constantly surprising and culminates in a brilliantly tense chase sequence. The film also features a cracking soundtrack by Henry Mancini to boot.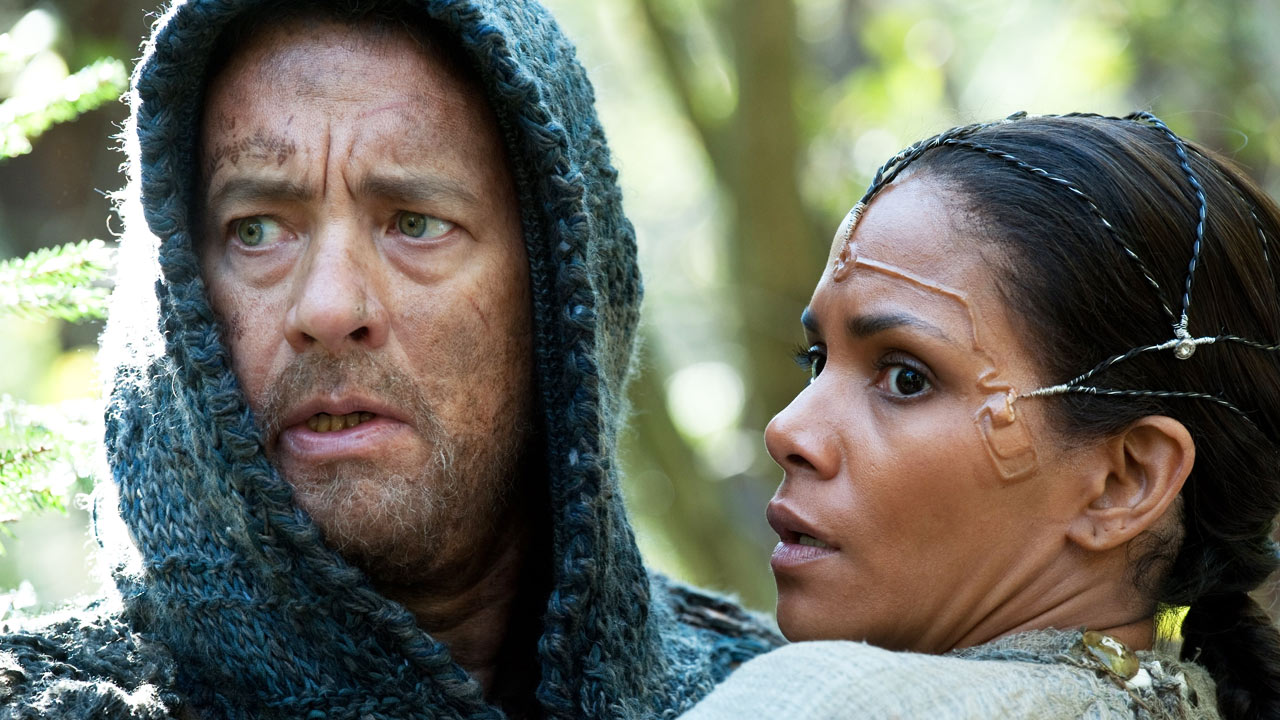 WATCH ON PRIME VIDEO
Only Lana and Lilly Wachowski could have the scope of vision to adapt David Mitchell's epic 2004 novel Cloud Atlas. With the help of Tom Tykwer, who also provides a classical score, they weave together stories spanning the earth's history. Be sure to look carefully for reappearances of artifacts and characters, all of whom are played by a starry ensemble cast.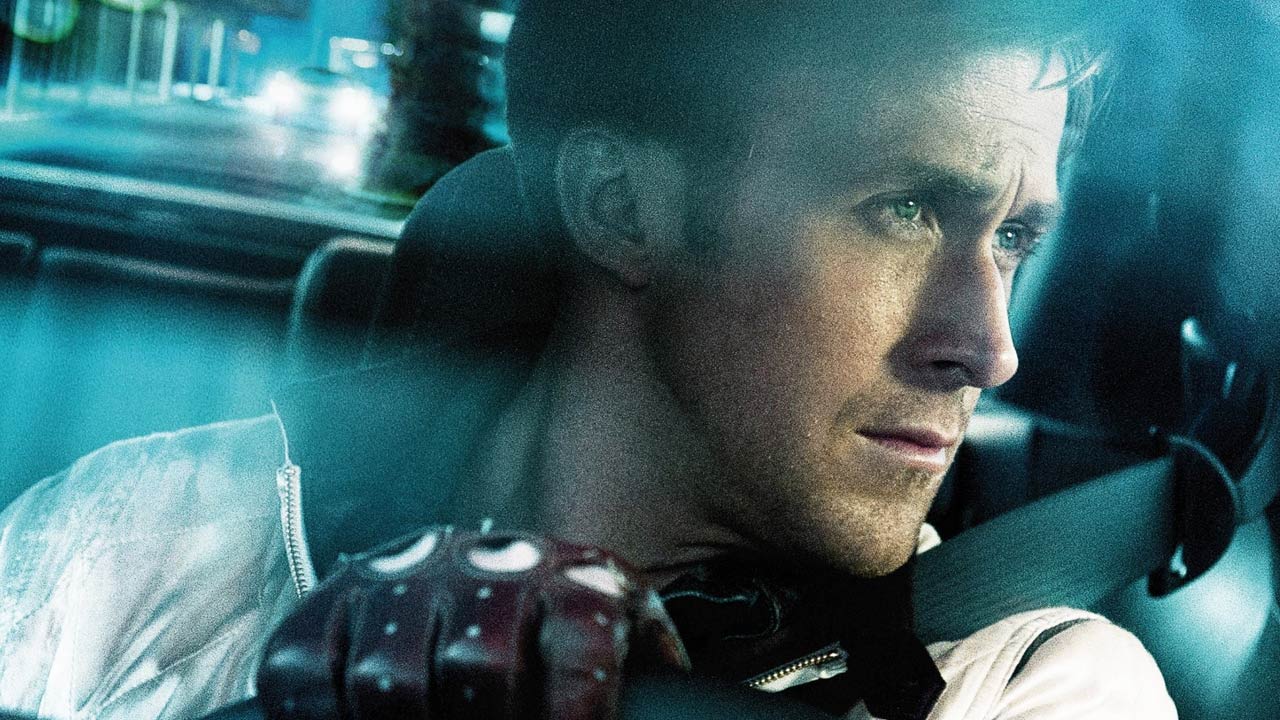 WATCH ON PRIME VIDEO
Based on the novel by James Sallies, Nicolas Winding Refn's Drive is a cracking neon-soaked thriller. Starring Ryan Gosling giving a micro-managed performance alongside Carey Mulligan and Oscar Isaac, the film is often unbearably tense and horrifically violent. To top things off, it's bathed in a gripping electro score from Cliff Martinez.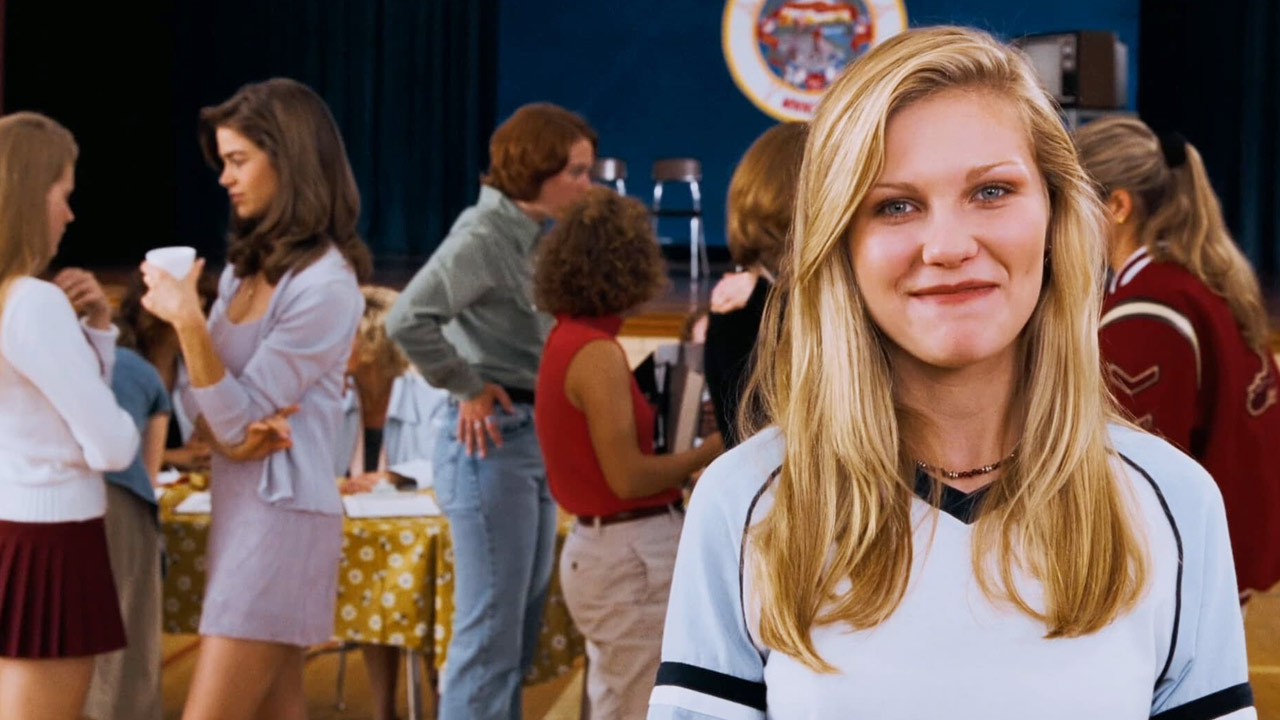 WATCH ON PRIME VIDEO
This 1999 mockumentary is a constantly shocking and utterly hilarious story of rivalries in an American high school beauty pageant. With early roles for Kirsten Dunst and Amy Adams and a genius supporting turn from Alison Janney, the film became something of a cult classic. It's certainly one of the better teen comedies available on Prime.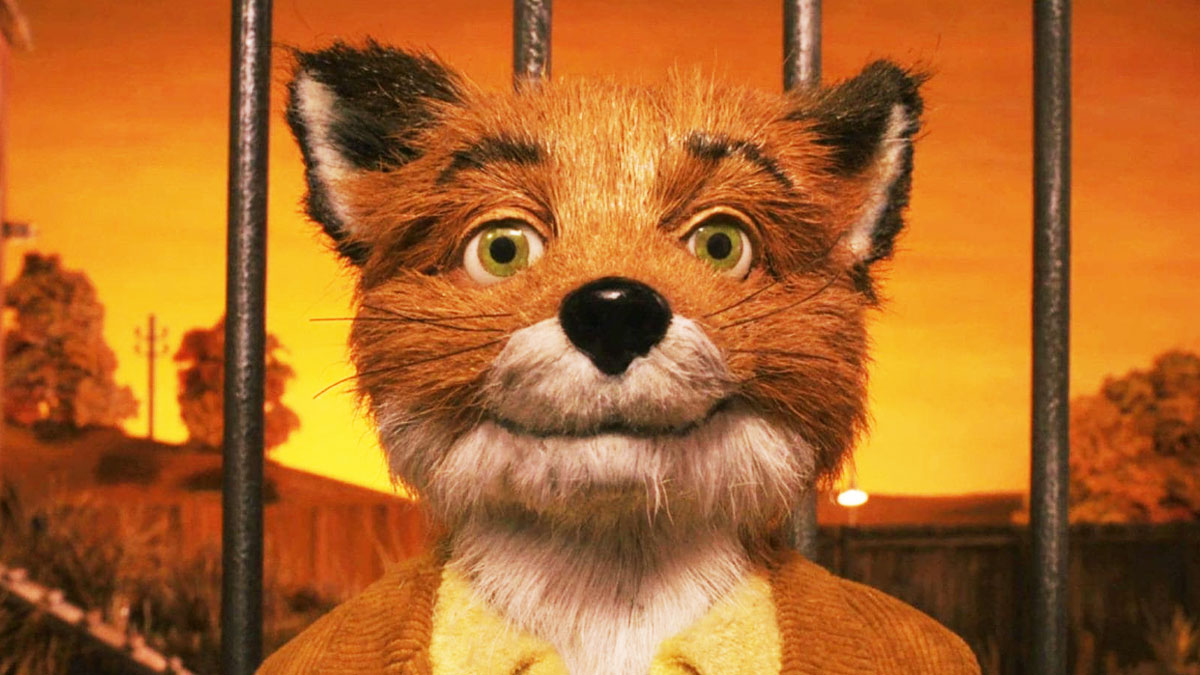 WATCH ON PRIME VIDEO
Wes Anderson's first animated feature is a unique and quirky adaptation of Roald Dahl's classic children's book. The British story features anachronistic vocal performances from American stars including George Clooney and Meryl Streep, which work surprisingly well with the source material. The film also marked the first collaboration between Anderson and Alexandre Desplat, whose scores have defined his later career.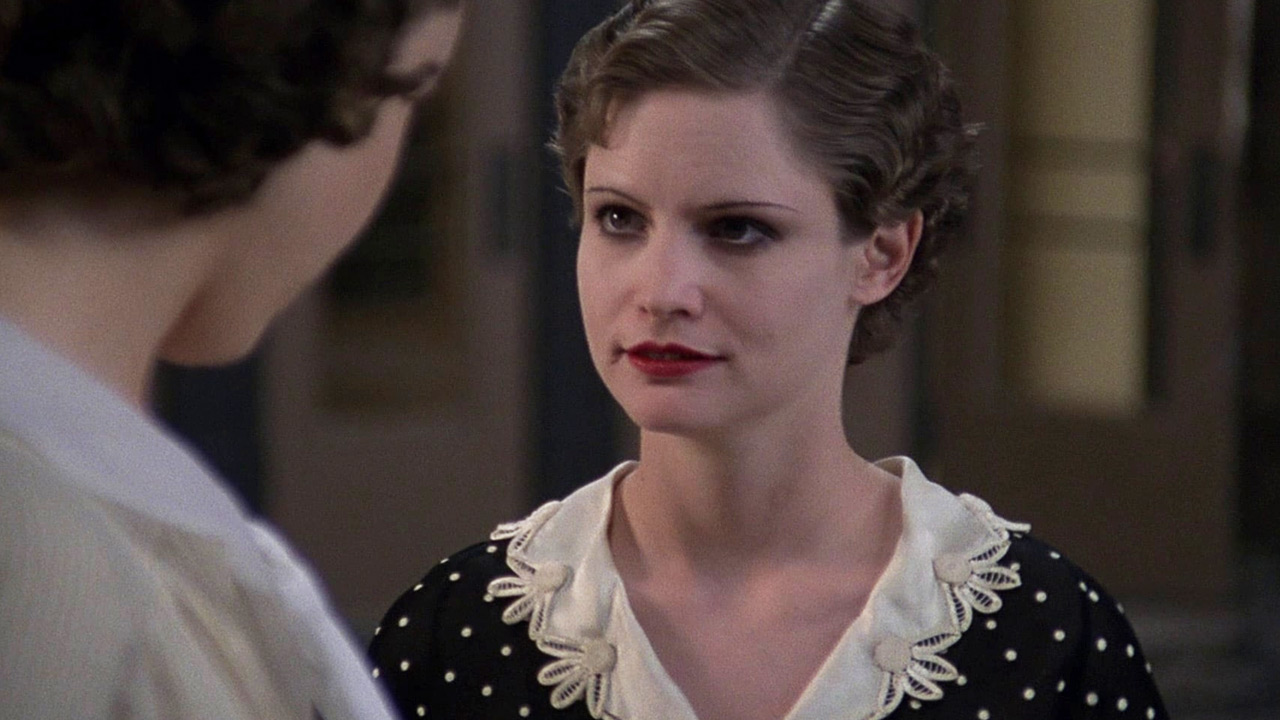 WATCH ON PRIME VIDEO
Robert Altman's gangster flick is worth recommending for its soundtrack alone—a brilliant recreation of the 1930s Kansas City jazz scene. The film, a gripping kidnapping drama, is led by two great performances from Jennifer Jason Leigh and Miranda Richardson. Kansas City also features a terrific supporting performance from music legend Harry Belafonte.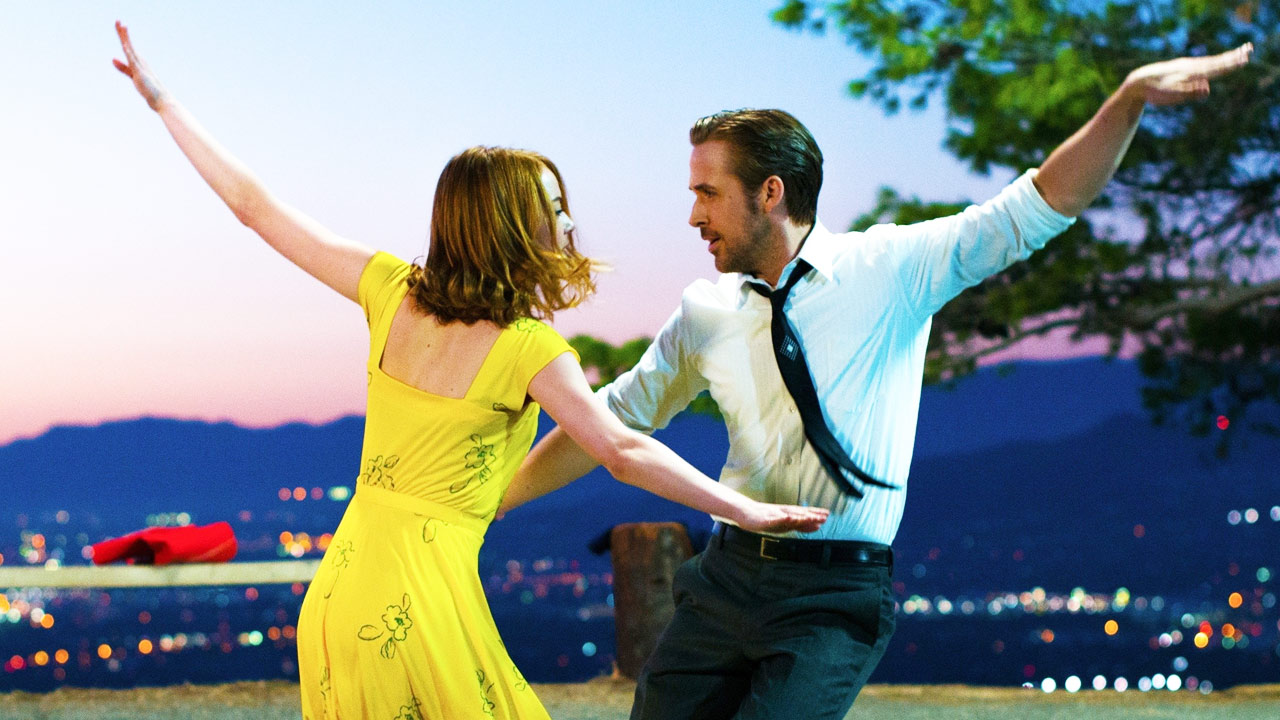 WATCH ON PRIME VIDEO
La La Land was released to great critical applause in 2016, although it faced substantial backlash. While not as perfect as Best Picture-winner Moonlight, it's well worth a revisit, with its uplifting songs and moving performances from Emma Stone and Ryan Gosling. Just don't pay too much attention to their footwork in the dance numbers.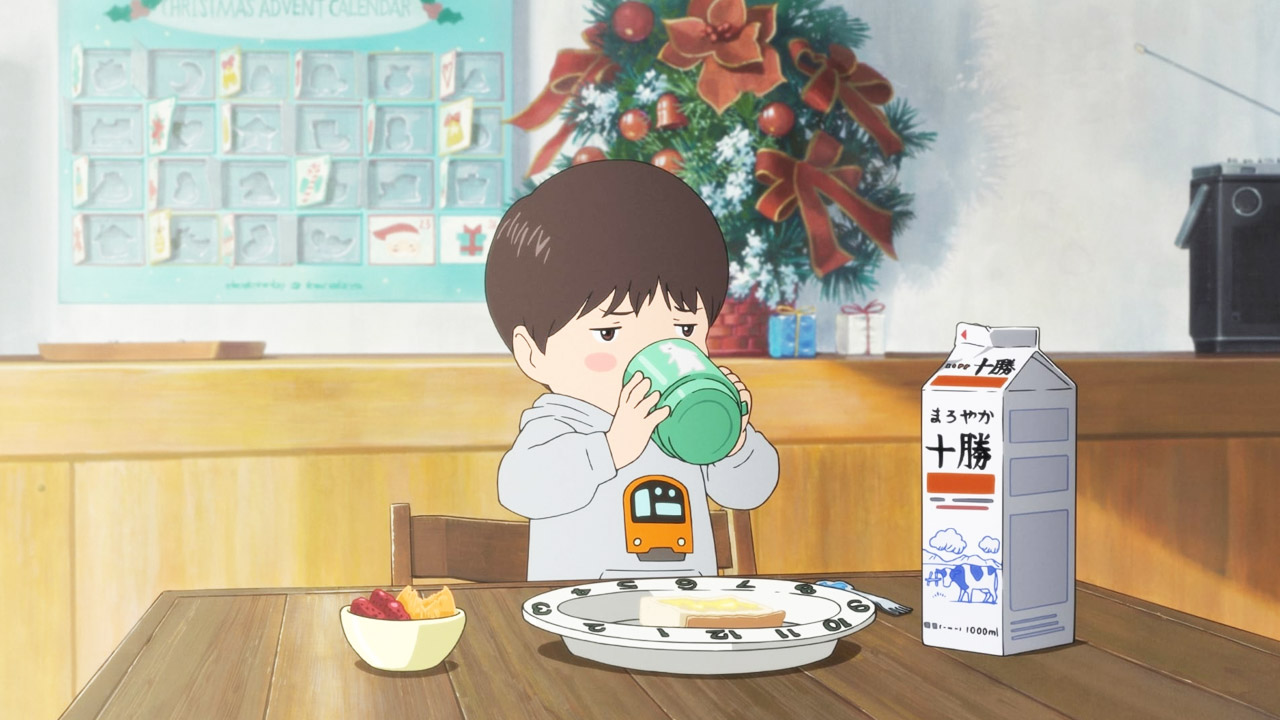 WATCH ON PRIME VIDEO
From Mamoru Hosoda—one of the most creative directors working in anime today—Mirai is a magical insight into a child's imagination, spiralling into a stunning fantasy landscape. While Studio Ghibli's output is available on Netflix, be sure to see this gem while it's on Prime.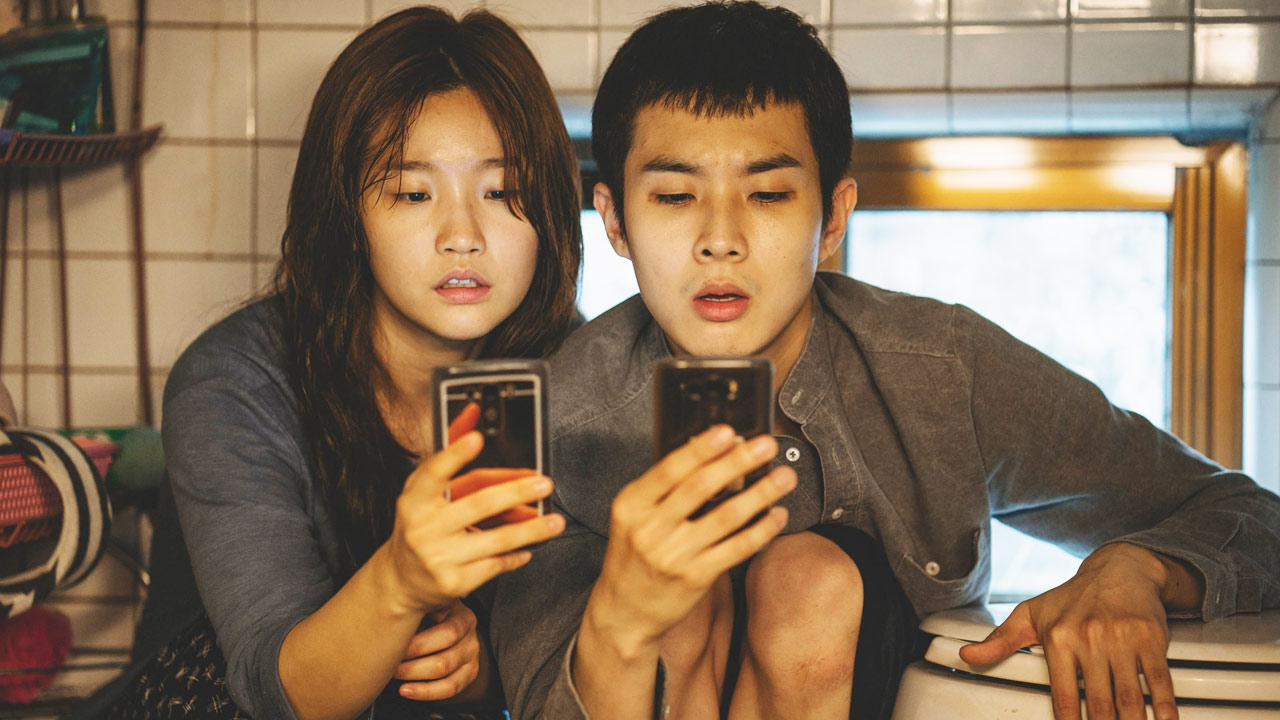 WATCH ON PRIME VIDEO
Taking the Palme d'Or at the 2019 Cannes Film Festival and the Best Picture Oscar, Bong Joon-ho defied genre conventions with Parasite. The film focuses on two families: the wealthy Parks and the impoverished Kims, who lie their way into employment. You can see both colour and chrome versions of the film on Prime, providing a different experience on what's sure to become a classic.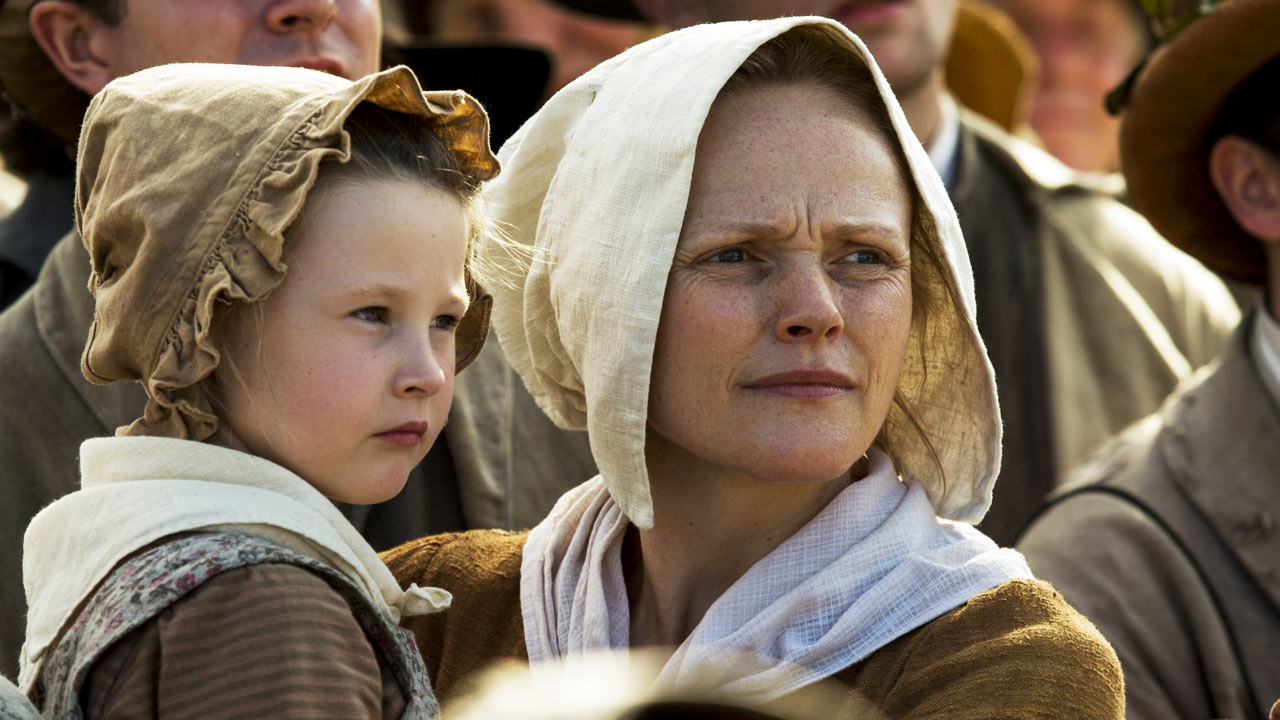 WATCH ON PRIME VIDEO
The latest film directed by Mike Leigh is a small-scale epic depicting a realistic portrait of events leading to the Peterloo massacre of 1819. The film surveys the lives of participants from the working class to politician Henry Hunt (Rory Kinnear) and Prince Regent (Tim McInnerny). Running just over two-and-a-half hours, it's a slow and raw exploration of the story behind this tragic event.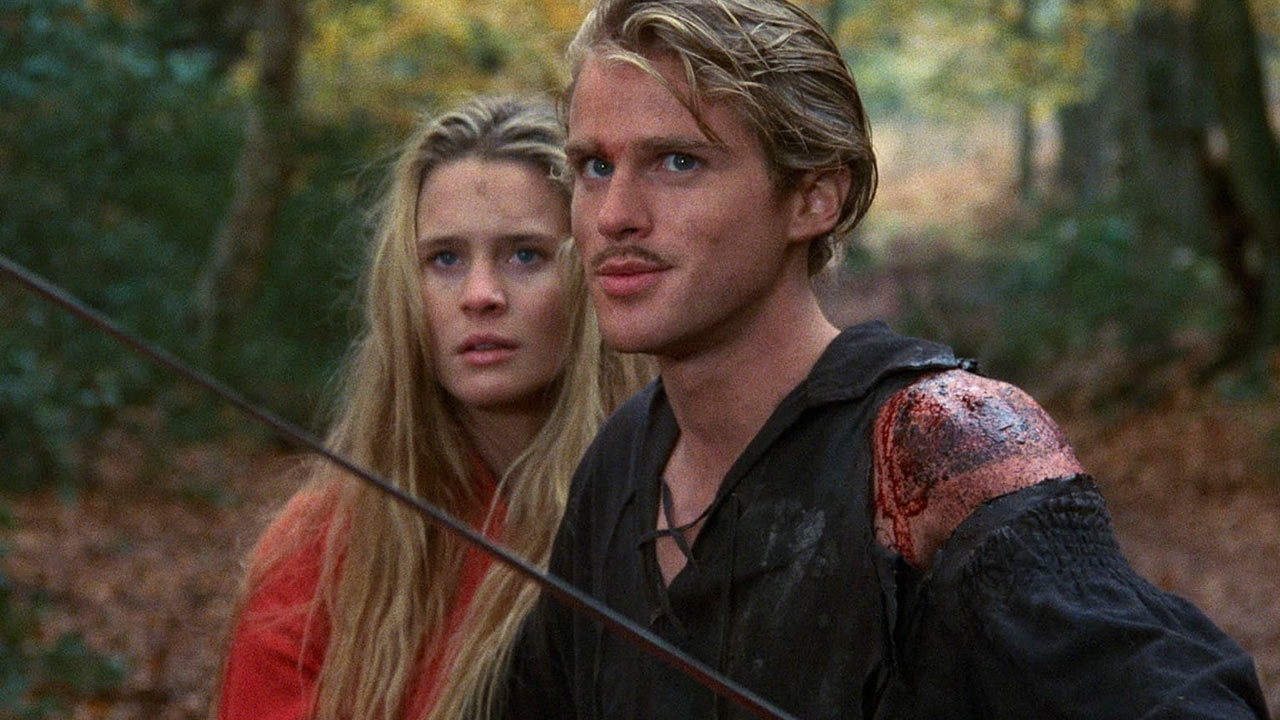 WATCH ON PRIME VIDEO
Don't be misled by the title—The Princess Bride is a proper swashbuckler featuring sword fights, sorcery and Rodents of Unusual Size. Written by William Goldman and directed by Rob Reiner, the film is a nostalgic classic of the fantasy genre that's yet to be replicated. Endlessly quotable and available to view on Prime as you wish.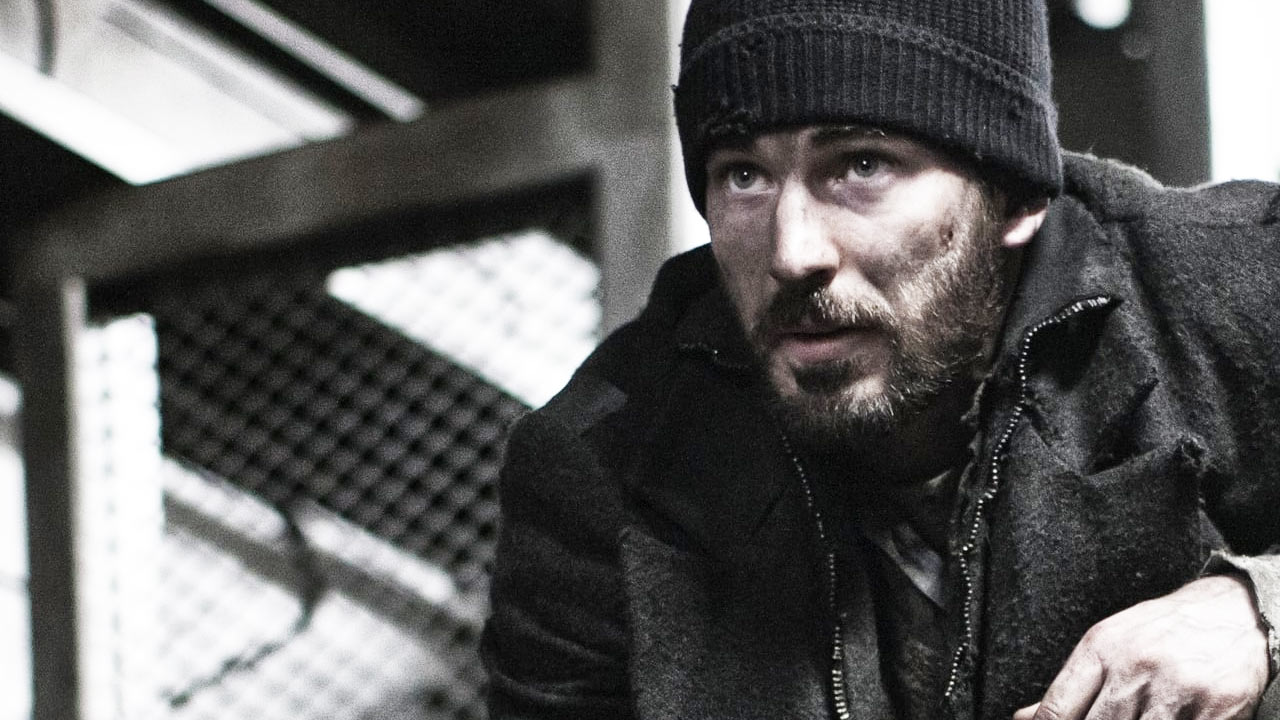 WATCH ON PRIME VIDEO
Another film by Bong Joon-ho, Snowpiercer until recently hadn't received a UK release. The English-language feature sets its class conflict aboard a train on a globe-spanning track, and features unique performances by Tilda Swinton, Song Kang-ho and Chris Evans. Stunted from release by Harvey Weinstein, Bong's dystopian vision is finally fully realised.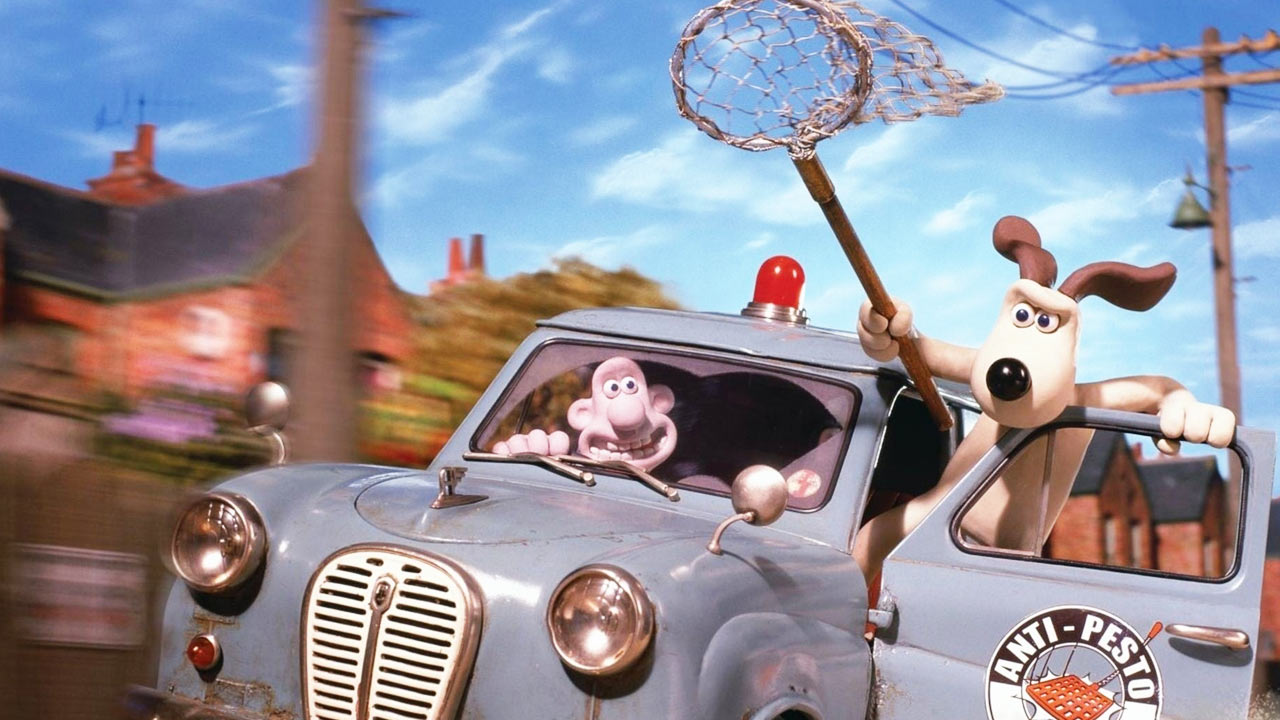 WATCH ON PRIME VIDEO
Aardman's first feature outing for Wallace and Gromit holds up as a raucous feel good film. With excellent voice roles from Helena Bonham Carter and Ralph Fiennes, The Curse of the Were-Rabbit is a pastiche of Universal and Hammer monster movies. Be sure to check out another great turn from Aardman, also on Prime Video—Shaun the Sheep Movie: Farmageddon.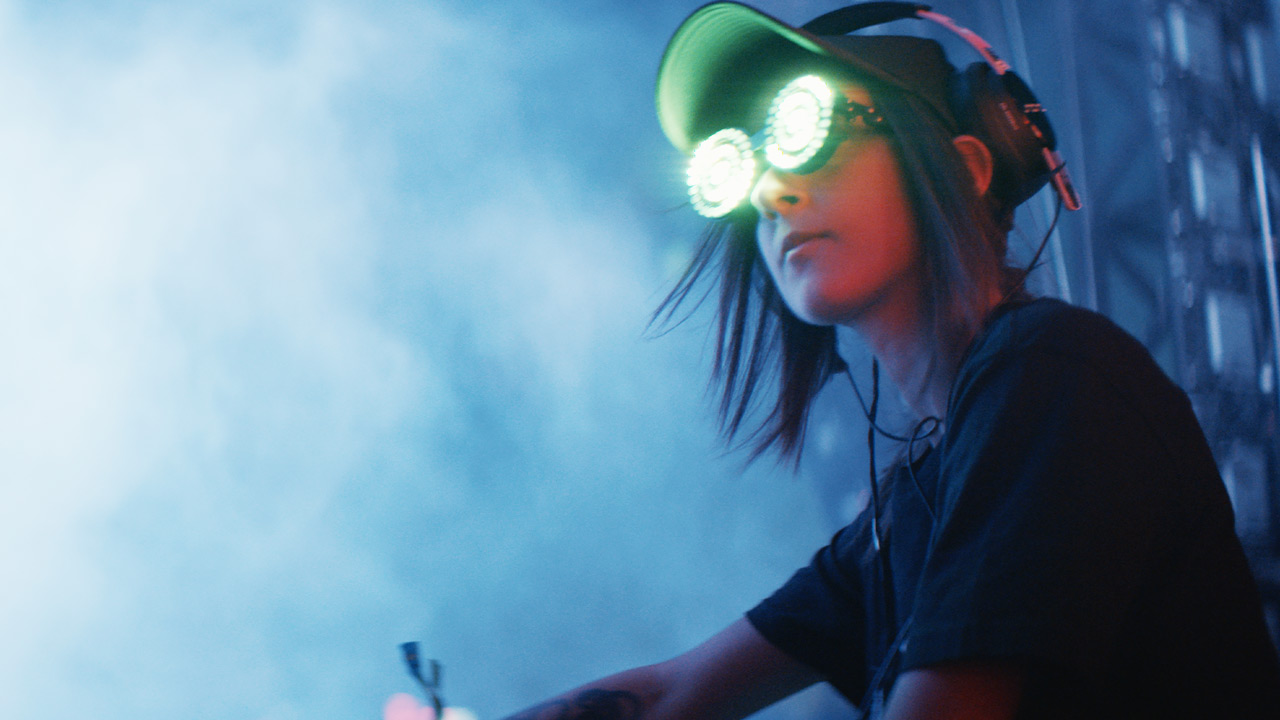 WATCH ON PRIME VIDEO
Stacey Lee's documentary is a great celebration of women in electronic music. Working from pioneers like Wendy Carlos and Delia Derbyshire, Lee focuses on women in the industry today including Rezz and Alison Wonderland. The film shines a light on gender inequality in music, and will hopefully inspire real change.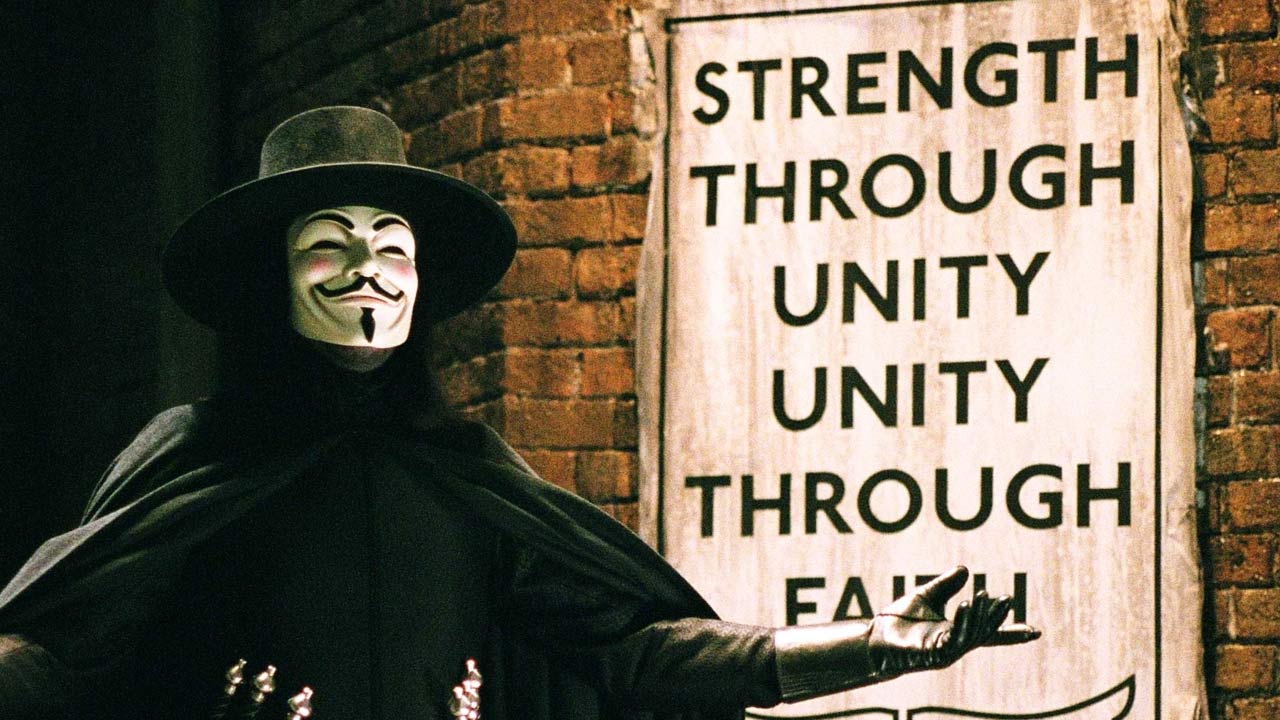 WATCH ON PRIME VIDEO
The Wachowskis provided the screenplay for the debut feature of James McTeigue, based on the graphic novels by Alan Moore and David Lloyd. It's a powerful story about revolution and vigilante justice, replete with striking performances by Natalie Portman and Hugo Weaving. The film also features a rousing score by Dario Marianelli and expert use of Tchaikovsky's 1812 Overture.