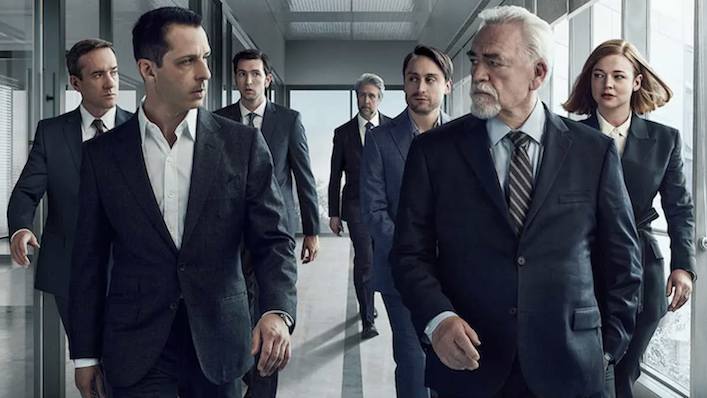 'Full f***ing beast': trailer and release date for Succession season 3

---
While we plebeians have been stewing in a pandemic-ravaged landscape and waiting for Succession to return to our screens, it seems the fictional Roy dynasty has been mostly ignorant to our petty human problems.
Creator Jesse Armstrong wrote the upcoming third season of the hit HBO drama before the havoc of the coronavirus—and actress Sarah Snook, who plays golden child Shiv Roy, has pointed out that Succession's privileged characters probably wouldn't have noticed any pesky lockdowns at all. "Unfortunately, none of the world's really wealthy people were going to be affected by the pandemic," she explained to Vulture.
We can't wait for season three of Succession to bring more Roy family drama (and biting comedy) to our screens from October 18, where it'll be available to watch via Sky Atlantic and NOW.
The whole gang is back together in the trailer below—for better or worse. Cousin Greg (Nicholas Braun) is "focused on not going to jail," Connor (Alan Ruck) is trying to get in the good books of patriarch Logan (Brian Cox) by slinging mud at his siblings, and Kendall (Jeremy Strong) looks to be signing Shiv up to the resistance. Love his lil cheeky grin and zoom in when she tells him, "you sound deranged."
But we've also been blessed with a first look at the third season's brand new characters, including Adrien Brody, Sanaa Lathan, Alexander Skarsgård, and Hope Davis. Whose side while they each take in the Roy family's civil war? Well, Skarsgård could be teaming up with Roman (Kieran Culkin), respectfully wishing death on Roman's dad right to his face.
You can catch up on the first two terrific seasons of Succession via Sky On-Demand and NOW, before the new season sees the Roys more divided than ever before. As a wise man once said, you can't make a Tomelette without breaking some Gregss.