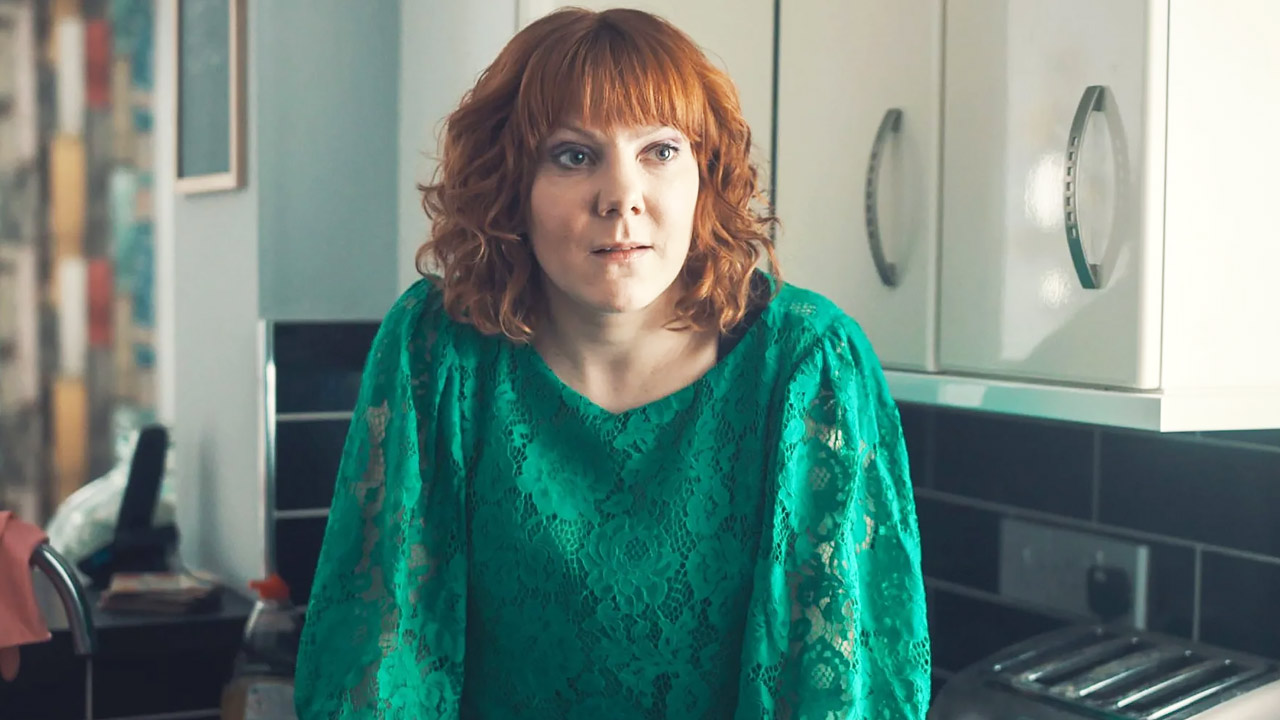 Alma's Not Normal is an ingeniously deceptive and gleefully crass BBC Two comedy

---
With humour rooted in its protagonist's denial of her own trauma, and critiquing systems that keep working-class women trapped in endless cycles of despair, Alma's Not Normal is a comedy with a difference, writes Clarisse Loughrey.

Sophie Willan's BBC Two series, Alma's Not Normal, is an ingeniously deceptive bit of comedy. It opens with the chirpy, confident tone that's come to define a very British idea of quirk. When we first meet Alma (Willan), she's biking to the Job Centre in a hot-pink fur jacket. She's sweating—a lot. A man in a car looks at her askew. In response she raises a single, combative eyebrow. In the waiting room, ahead of her interview, she unleashes a one-sided observational monologue about her fellow jobseekers then sticks her under the water cooler tap to take a drink.
But, as these six, joyfully chaotic episodes roll by, it becomes increasingly obvious that Alma's "not normalness" isn't merely a construction for the audience's amusement. The entirety of the show's self-deprecating, gleefully crass humour is rooted in its protagonist's denial of her own trauma.
The series is based on Willan's 2017 Edinburgh Fringe Festival show, Branded, in which she discussed her experiences as the daughter of a heroin addict, who spent parts of her childhood in care, and as someone who later went into sex work. Alma similarly shares with us a few colourful recollections—all presented as riotous montages of youth, pop-punk blasting in the background and with the photographs all bearing that oversaturated, unflattering look you'd associate with disposable cameras and nights filled with regret.
Alma isn't in the best place these days, the boyfriend she's been with since she was 15 having just left her for another woman ("younger, not hotter", she'd like to clarify). She now doesn't have enough money to cover next month's rent, and neither has she made much headway in her plan to become either the next Julie Walters or Bolton's answer to Marilyn Monroe.
Her grandmother Joan (Lorraine Ashbourne, perfectly cast as a whirlwind of animal prints and vodka) and Bristolian best friend Leanne (Jayde Adams) offer whatever motivational support they can. But Alma can't escape the feeling that her own dreams must always be leveraged against the needs of her mother, Lin (Siobhan Finneran), whose years of heroin addiction have largely taken away her ability to live independently.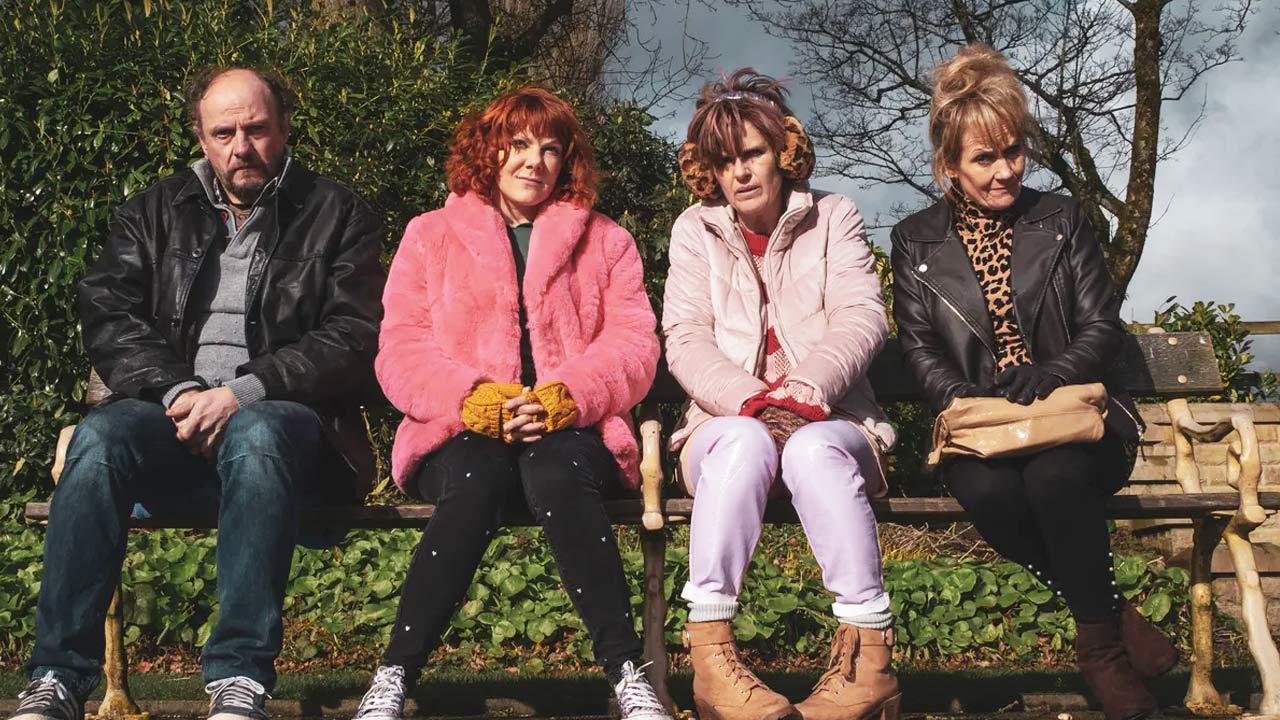 Willan, back in June, was awarded the Bafta for comedy writing on the sole basis of Alma's Not Normal's pilot episode. It's a rare honour, but seeing the show in its final form makes it clear why Willan's voice feels so urgent within the wider scope of British comedy. Broadcasters are no longer as hesitant when it comes to commissioning stories about messy women who speak frankly about their bodies and their sex lives (here, there's a very funny, extended bit about lopsided breasts and nipple hairs). But Willan writes with such fierce clarity when it comes to looking beyond the personal myopia of bad relationships and stagnant dreams, and to see how much of that chaos is caused by unfeeling governments and poisoned social norms.
After a disastrous shift at a sandwich shop, and a one-night stand so terrible that she feels entitled to some compensation (she ends up taking a rather nice flamingo lamp as payment), Alma decides to try out sex work. When Leanne tries to caution her, suggesting this might be her childhood trauma acting out, she offers up this salient observation: why are we always trying to psychoanalyse sex workers? "Sue on the phones, is she empowered?" she bites back. "Or is she just loudly selling carpets because she's a middle child?"
Sign up for Flicks updates
The shifts between silly and sincere are so subtle in Alma's Not Normal—and never outwardly signalled by Willan and her co-stars—that lines like this strike with the power of an electric jolt. There's never a feeling that Finneran or Ashbourne are stepping too far outside of the realms of caricature, as they potter around in clashing patterns and ruffled morning hair. And yet, when the former starts reciting Philip Larkin's poem This Be The Verse, her words are laced with the potent tragedy of a woman who resents her own existence.
Instantly, you can feel the weight of another social care worker shaking their head in disappointment, or the doors of another clinic closing in her face. Alma's Not Normal may offer plenty of surface frivolity, but it works even better as a rage-filled cry against the systems that keep working-class women trapped in endless cycles of despair.