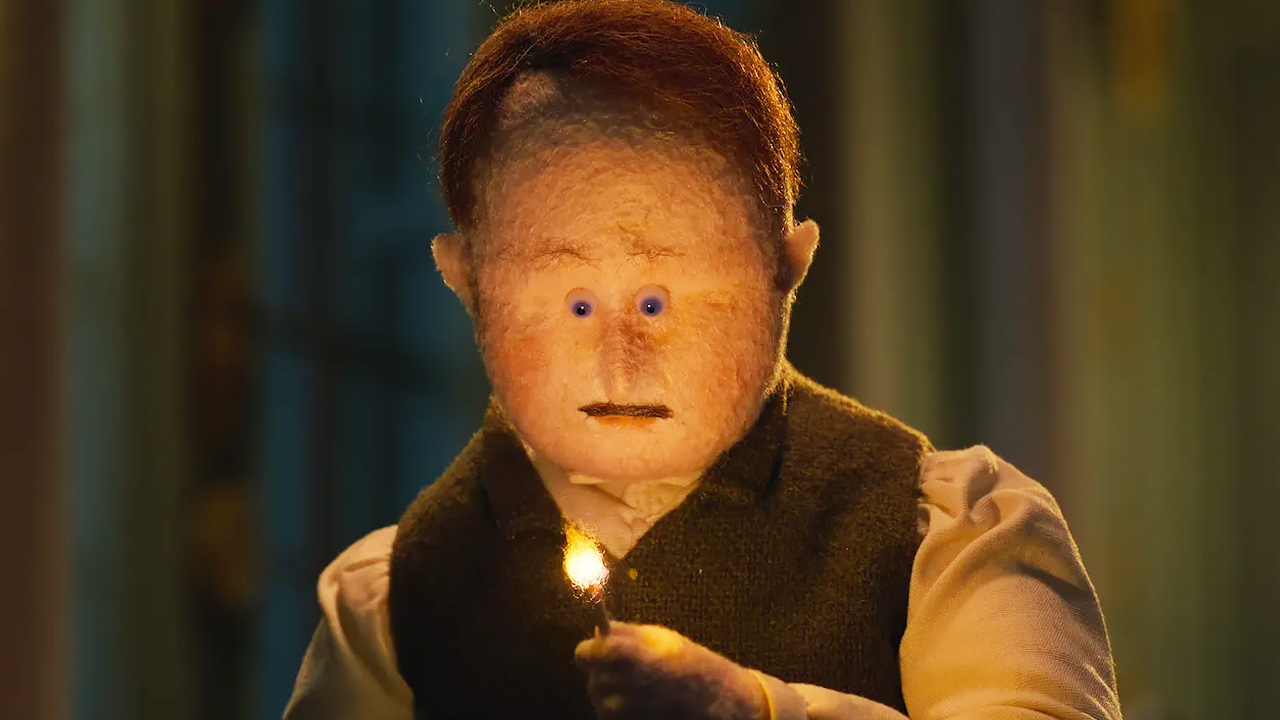 Netflix's stop-motion triptych The House is like a Wes Anderson animation gone horrifyingly wrong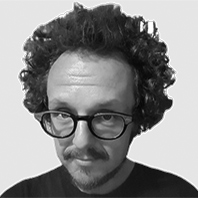 ---
An early candidate for the weirdest film of the year is Netflix's trippy stop-motion animated feature, which tells three wacked-out stories set in the same building.
The stop-motion animation in Netflix's new, dark, horror-ish triptych is different and unusual, even by this genre's strange standards. The second two segments (each clock in at around half an hour) feel like bizarro Wes Anderson productions, friendly to look at but with a chillingly domestic sinisterness behind the cuteness: Fantastic Mr Fox or Isle of Dogs by way of Polanski's apartment trilogy. The first—man, the first—is pretty damn freaky, with stuffed doll-like characters I wanted to snatch up and throw on a bonfire, in order to watch their craggy fabric faces burn and the demons inside leak out of them, coiling into screams of smoke.
The directors of this initial story, Belgium duo Marc James Roels and Emma de Swaef, configure a ghastly aesthetic mostly through character design. The eyes and mouths of the principal characters, a family of four, are very small, which has an amplifying effect on the mass of skin around them—creating big fleshy faces swollen in nothingness. It's distracting, unsettling, eerie. There's also the unnaturalness of stop-motion itself, which even if executed smoothly is a little jerky and stiff-limbed: the Frankenstein's monster of animated techniques, imitating life with an unshakable feeling of deathliness.
That's before the horror narrative elements even kick in, which revolve around a poor family of four who are made an offer by an eccentric architect, whose representative explains the deal: they get to relocate into a beautiful new mansion, built specially for them, on the proviso that once they move they never return. They do it—because plot, because MacGuffin, because…free rent! Funny things happen in said mansion, the little girl Mabel (voice of Mia Goth) before long commenting that she hates the place, wishing "we'd never left our home."
It's too late, of course, the family having crossed a threshold, their former life but a memory. This segment—the best and by far the eeriest—effectively builds the feeling that something isn't quite right before spilling into the domain of something's is very wrong, with notes of Kafka and Buñuel. The film's very aesthetic is spooked, weeping awfulness, with a smattering of unsettling images—from the aforementioned character design to metaphor-fuelled individual compositions, such as a doll's house burning in a fire. Subtle it ain't, but it definitely evokes disquieting ambience.
The second segment (helmed by Swedish animator Niki Lindroth von Bahr) revolves around rats, literally not metaphorically—switching to that more Andersonian aesthetic and a talking animals world. The protagonist (voiced by Jarvis Cocker) is renovating his house (the same house as in the first story, at a later time) in the hope of flipping it to a cashed-up buyer. He has two big problems: the place is infested with fur beetles and there's little interest in the property. A strange couple are "extremely interested," one of them says, but things get weird when they inspect the place, move in, then don't move out. The mood is still cryptic, like the first story, but less reliant on recognisable horror genre rhythms.
Ditto for the third (directed by Paloma Baeza), which is more of a black comedy, focusing on a fed-up feline landlord (voiced by Susan Wokoma) who is trying to repair the now broken-down property, as well as attempting to collect rent from two flaky tenants, one of whom has a flippy-dippy lover who drops lines such as "what is money but some physical denomination of coin and note?" Her response is basically: dude, pay up. With the city around the building now flooded, the narrative has a faintly apocalyptic whiff, but is more interested in the idea of letting go rather than rebuilding.
All three segments match the concept of a broken house with a broken life, arguing there is something in the walls, ceilings, floors, materials of a property that can reflect aspects of a psyche. None of it is amazing viewing, neither the cryptic elements nor the atmosphere excelling to gooseflesh-raising temperatures. But it's entertaining, slight and odd, and configured with intense thoughtfulness. As an overall experience, The House may recede in the memory—but some of its visions are likely to stay with you. Like, unfortunately, those terrible, swollen, fleshy faces from the first story, which I long to see reduced to ash.