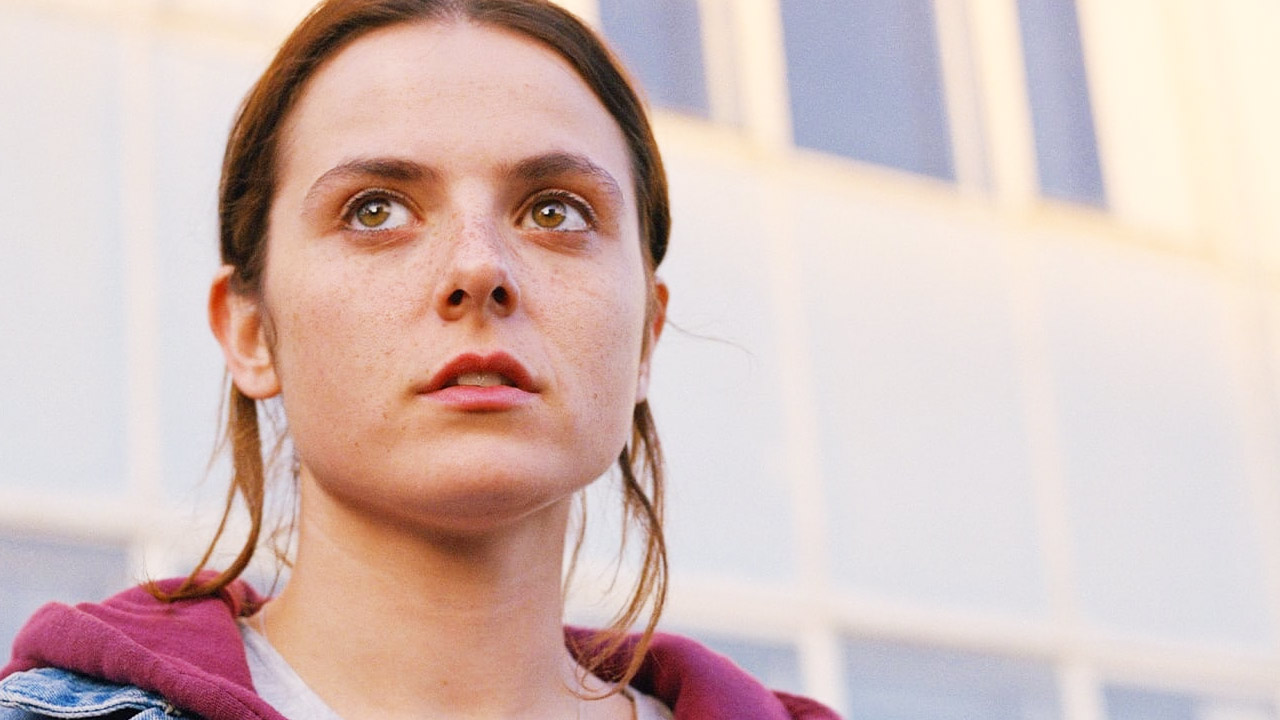 In My Skin season 2 executes a simple concept too easily missed in television drama

---
The relentlessness of the first season of BBC's In My Skin gives way to something more delicate and nuanced in season two, writes Clarisse Loughrey.

So much of British television trades in small granules of nostalgia: sloppy first kisses, ciggies round the back of the bins, freezer-burned carrots and soggy Yorkshire puds. Look at The Inbetweeners, Derry Girls or My Mad Fat Diary and you'll find a kind of primal button-pushing at play. Get the aesthetic right, infuse a certain level of youthful abandon, and the audience becomes putty in your hands.
The genius of In My Skin, its second season having just premiered on BBC IPlayer, is that those same nostalgic triggers are here viewed through the eyes of someone whose entire life is a carefully manufactured lie. Bethan (Gabrielle Creevy) trades barbs with the school bullies. She'll nick a shopping cart with her friends and rampage through town, a bottle of vodka in hand. She'll eat chips for dinner, sitting on the couch in front of the telly.
In short, she partakes in all the grand rituals of normal teenagehood, but with the constant danger that those around her will learn the secret waiting for her at home—that her life isn't as easy, or as privileged, as she'd like it to seem.
Her mother has bipolar disorder; her father is abusive. The series is based on writer Kayleigh Llewellyn's own experiences growing up, and there's a striking authenticity to Bethan's life of subterfuge. The paralysing fear is that, by letting out the truth, Bethan would no longer be Bethan, but simply the girl with the "crackpot" mother. And while the first season was well-received by critics and picked up a number of Welsh Baftas for its efforts, the story only ever felt half-told. This second season is not only welcome, but necessary in filling out Bethan's rich but deeply conflicted existence.
There was a relentlessness to the first season that here gives way to something a little more delicate, a little more nuanced. Life, at first, seems to be on the up for Bethan—her mother Trina (Jo Hartley, who remains ever grounded and believable in both Trina's gentility and cruelty) is out of the hospital and working at a local bingo hall. Bethan is doing well at school, now bolstered by her position as head girl. And there's even a new crush on the horizon, in the form of Cam (Rebekah Murrell).
Sign up for Flicks updates
But every little bit of progress for Bethan also comes at a greater risk of exposure. In My Skin not only shifts unexpectedly in tone, at times to shocking effect, but deliberately plays on the audience's fears that good things are never to built to last.
Creevy's performance, too, builds itself around that feeling of nervy instability. She'd look the same if she were playing an undercover spy—the eyes always looking for an exit and the mouth placid but a little twisted at the corners, since any gesture of kindness is received with the smallest hint of defensive repulsion. A friendship, or a relationship, can be a dangerous thing for Bethan.
Llewellyn allows for a few small interjections of narration, all played as fourth-wall-breaking appeals to the audience. I'm not so sure these bits of narration are all that needed. Molly Manners's direction is intimate enough on its own, the viewer quickly growing attuned to when things Bethan says don't reflect the feelings in her heart.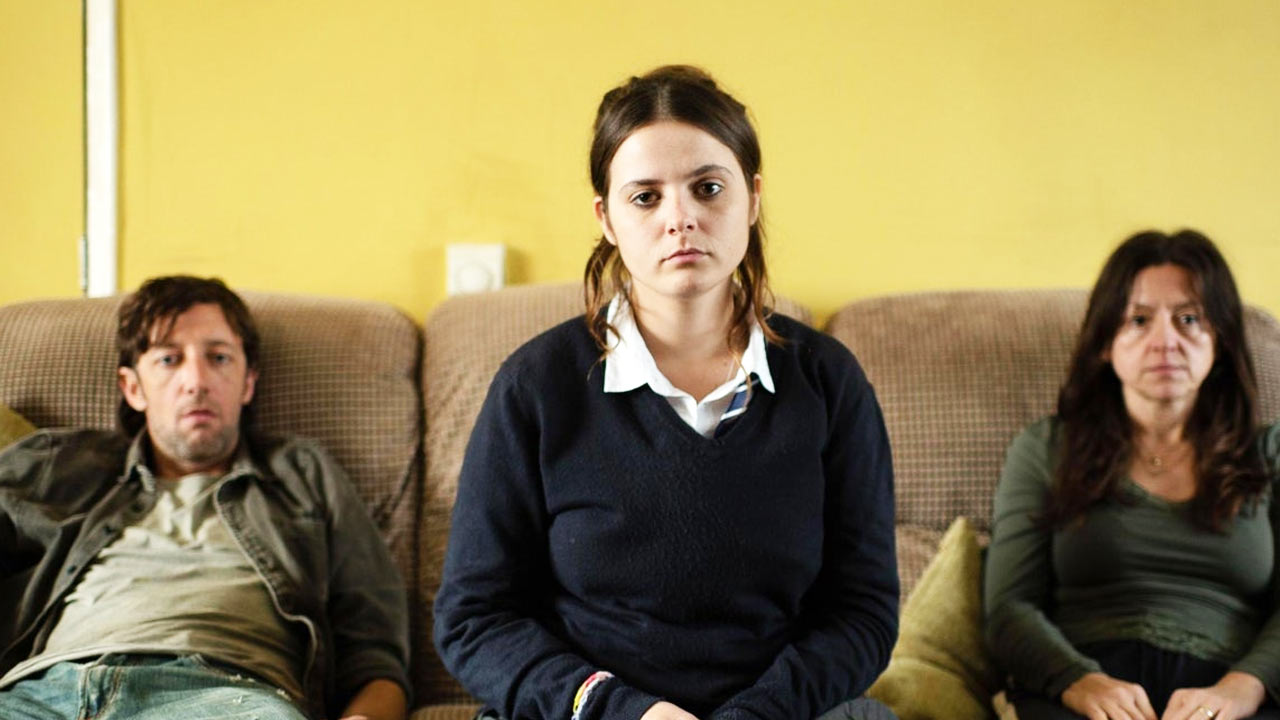 The season opens with Bethan and her best friends—Travis (James Wilbraham) and Lydia (Poppy Lee Friar)—stumbling into a lunchtime debate club, where the day's topic is whether there should be a salary based child cap (the fact that any of the students are asked to defend it is a little horrifying in itself). The teacher asks Bethan whether she'd support the law.
"If there was, I wouldn't exist," mumbles the voice in Bethan's head. What she says out loud is some half-hearted, mean-spirited joke. But anyone who's paying attention enough to see the chill spread across her face would know that she's lying.
In My Skin is at its most compelling when it recognises that life doesn't stop for tragedy. It's a simple concept all too easily missed from the realm of television drama, where writers will give in to the egotistical fantasy that just because your world crumbles, everyone else's should too. The season ends on a somewhat conventionally conclusive note—there's no season three planned for In My Skin, but a part of me feels as if the show should be allowed to continue. The real world doesn't dish out happy endings, so why should Llewellyn?