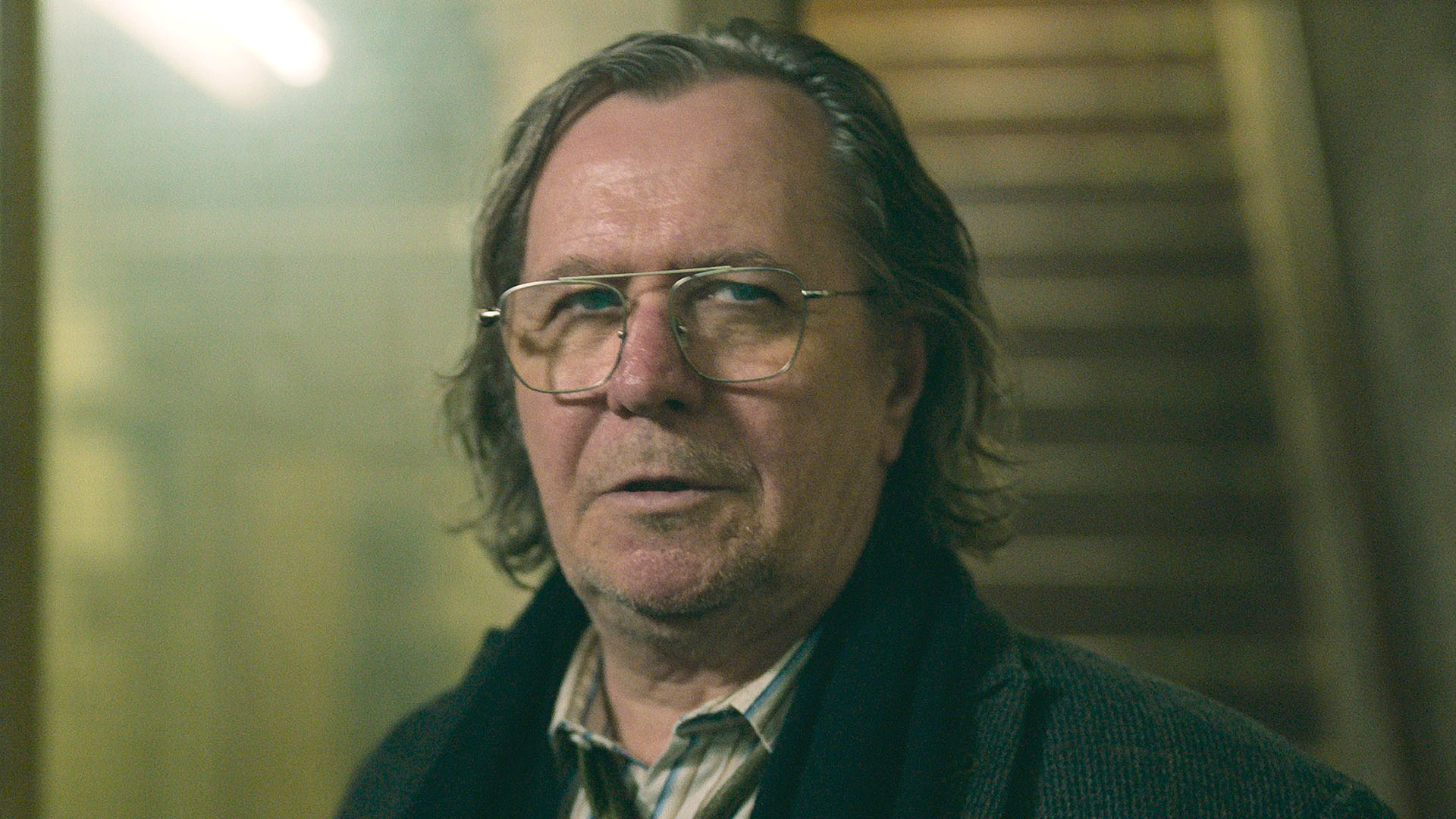 You can practically smell Gary Oldman through the screen in spy series Slow Horses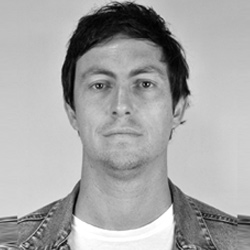 ---
A team of disgraced MI5 agents – and their obnoxious boss – get caught up in a major incident in this new British espionage series. It's a little le Carré, a little Homeland's distinctly English cousin, writes Steve Newall.
You can practically smell Gary Oldman's Jackson Lamb through the screen. Sloppy, rank farts that are a nightmare to anyone within the blast radius (and the stuff of wet dreams to foley artists); the odour arising from threadbare socks on the desk; a general demeanour that doesn't suggest any consideration of hygiene; ever-present whisky and fags. As if these weren't bad enough for his underlings in spy service purgatory Slough House, there's Lamb's permanent, pervasive whiff of disdain adding scenting notes to the building's aroma of failure.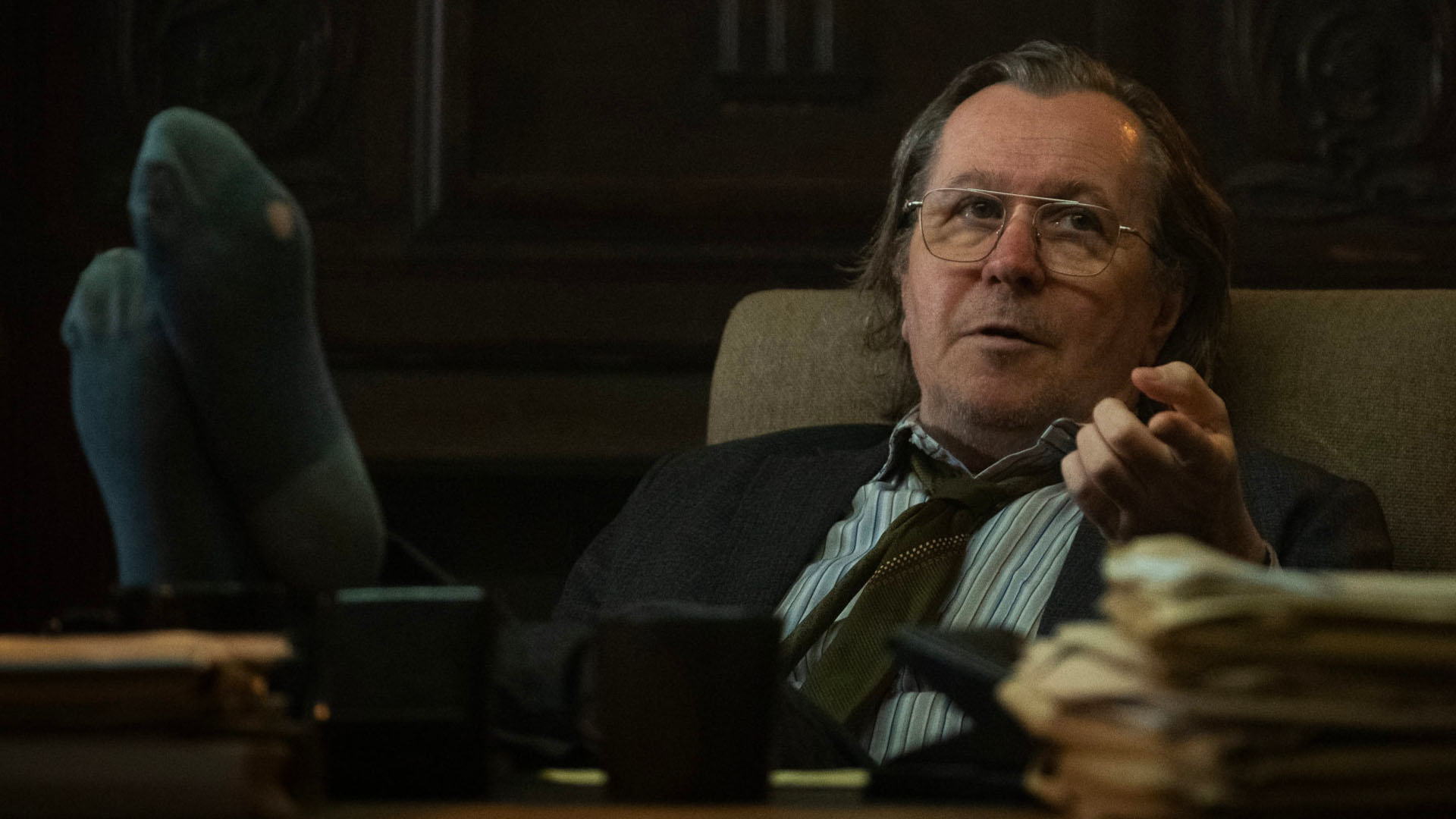 Slough House is where British spy careers go to die after one sort of fuck-up or another, a London gulag whose exiled inhabitants assiduously punch the clock, lest they be berated by Lamb for being in his presence one minute longer than necessary (most do not need encouraging). Lamb's charges, "slow horses" after their location, include one River Cartwright, seen at the start of Slow Horses caught up in a major MI5 cock-up. What opens as a slick contemporary spy thriller soon becomes a miserable, monotonous existence for Cartwright—until the stench of Jackson Lamb plaguing his nostrils is met with the scent of a genuine espionage case.
With its taste for wry, dark humour, it's easy to see why Slow Horses has been labelled a black comedy, but first and foremost, it's a spy thriller. One where there are laughs to be had at the interpersonal dynamics and putdowns, sure, not to mention the consistently foul and watchable Oldman, but what it's really setting out to do is juggle le Carré tradecraft and intrigue with more contemporary spy fiction. A little Homeland, perhaps, if a distinctly English cousin, reflected in both the internal MI5 politics and the topical nature of what Cartwright uncovers, a brew of nationalism, corruption, online radicalisation and anti-Muslim extremism.
Sign up for Flicks updates
It'll come as little surprise that Cartwright's fellow slow horses—among them Olivia Cooke (Sound of Metal), Paul Higgins (the UK's Utopia) and Dustin Demri-Burns (The Great)—all come to play a part in uncovering what's afoot. Nor will it be revelatory that Kristin Scott Thomas, number two at MI5, takes a dim view of their unauthorised investigation. And, although Oldman's character develops more nuance over Slow Horses' six episodes, don't expect Lamb to suddenly become the horses' fairy godmother—to the benefit of our enjoyment, he'll remain a bit of an arsehole (actually, quite a massive one) 'til the end.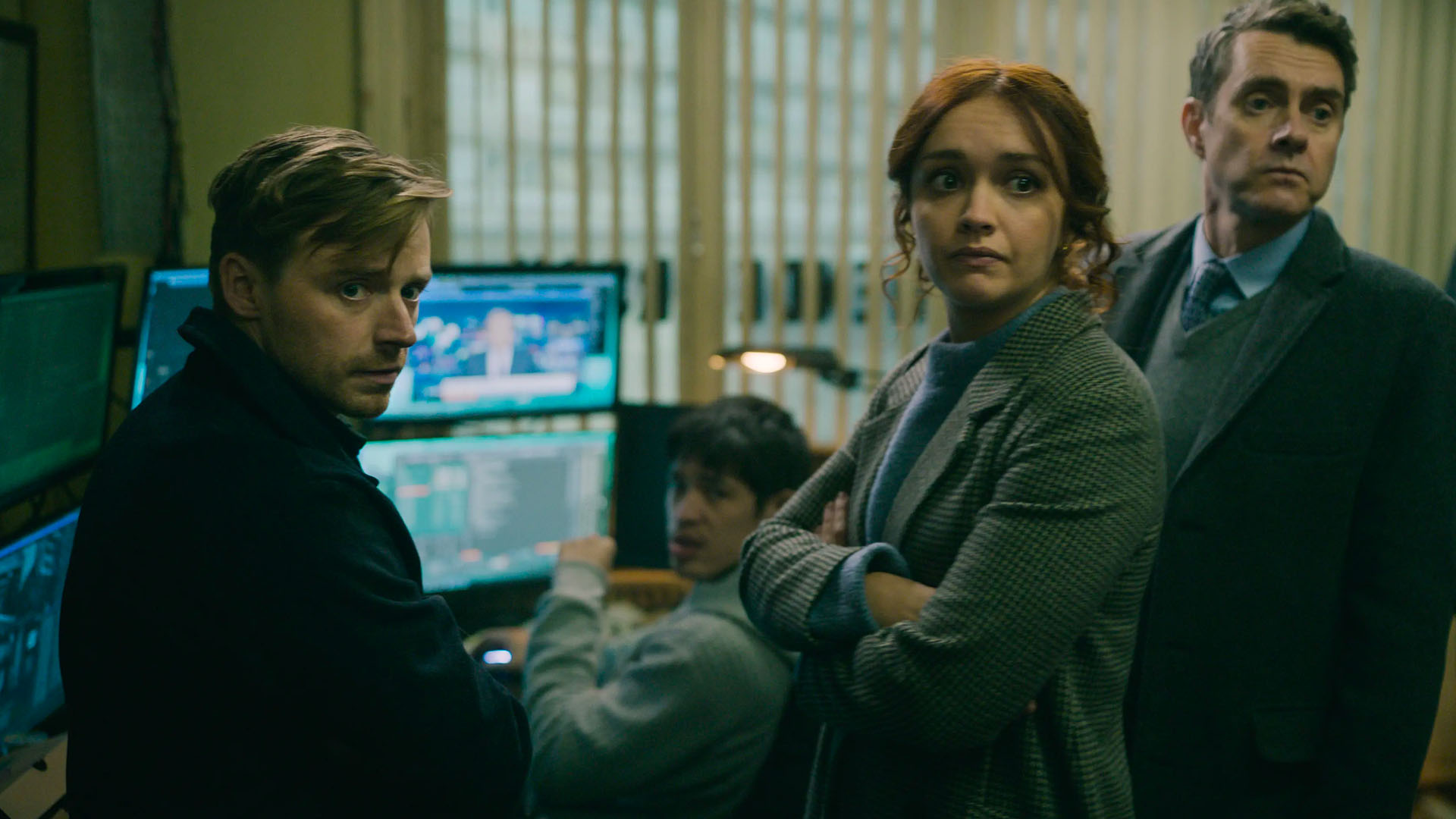 le Carré's Smiley he ain't, this time around (although the show references Smiley at one point, a likely acknowledgement to the author's work existing in its universe than itself being set in the le Carré-verse). Oldman's grumpiness, world-weariness and malice is conveyed with an enthusiasm that's ever-entertaining, whether it's shitting on a subordinate for the sake of it, or relishing turning the screws on those who think they hold all the cards at key plot points.
Come for the gross Oldman, stay for the ensemble, a few chuckles, and the show's faithfully executed, if conventional, modern spy thriller beats. And buckle up for the arrival of Russians in Slow Horses' second season, who are set to collide with the grubby Cold War backstories of Lamb and his former handler/Cartwright's grandfather (Jonathan Pryce). No one in their right mind would want an extra second spent in the real-life presence of Jackson Lamb—which is exactly why you'll be left wanting more.