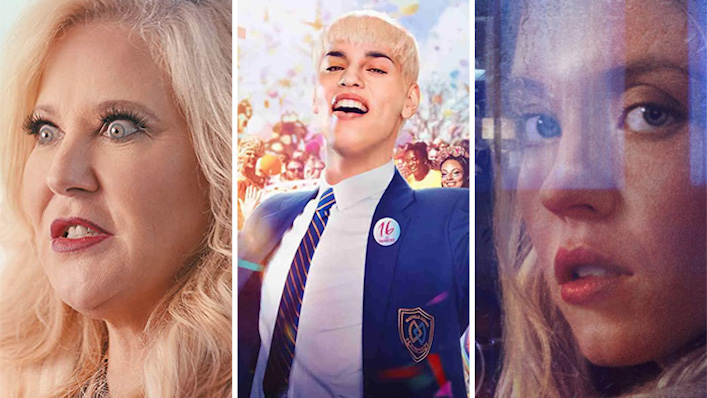 Best new movies and TV series on Amazon Prime Video UK: September 2021

---
Each month, new films and TV shows are added to Amazon Prime Video's UK library. Eliza Janssen presents her picks for titles worth watching. For the full list of everything arriving on the platform, scroll down.
Top picks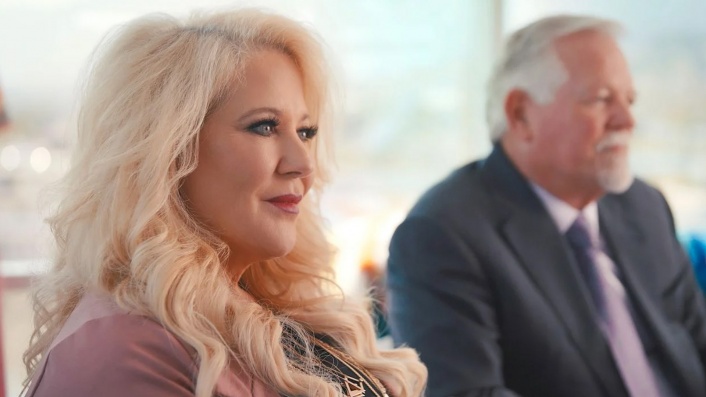 LuLaRoe was never a pyramid scheme: that term is so very 1980s. No, hun, it's an MLM ('multi-level marketing') business, the trendy new name for a scam that ropes in rubes who gotta rope in other rubes to make back the original cost of their en-rope-ening, in this case by selling virally popular leggings and activewear. You might have even bought a pair without realising you were buying into a global get-rich-quick empire.
This Prime Video exclusive bills itself not as true crime (despite the hordes of lonely wannabe girlbosses who did indeed get criminally swindled out of millions of dollars), but 'true comedy', mining the deception and delusion of a social media con for humour. But who will get the last laugh, considering that the company's chirpy founders are amongst the talking heads included here? LuLaRich comes from the documentarians behind Fyre Fraud, so the four-part investigation will hopefully hold those in power accountable for "using the cheap language of feminism" to rake in unethical dough.
Sign up for Flicks updates

It's been pretty quiet for erotic thrillers lately—maybe people just don't have sex and kill each other like they used to. Sydney Sweeney and Justice Smith are changing all that in this Montreal-set spine-chiller. As its lead actors are best known for Euphoria and Pokémon: Detective Pikachu, you can probably expect The Voyeurs to be more of a saucy, streamable diversion rather than a truly disturbing video nasty in the vein of De Palma. Then again, it does boast a now-rare 'R' rating…
Sweeney and Smith play a curious young couple who accidentally witness their neighbours (Natasha Liu Bordizzo and Ben Hardy) boinking in full view of the street. Their titillation turns ethically dicey, however, when they befriend the other pair, becoming ever closer and more obsessed. And violent. Count on some sexy surveillance action before somebody gets hurt in the film's final act.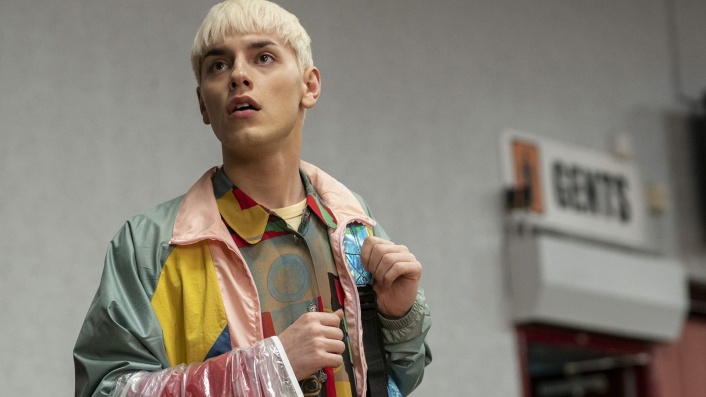 The UK's 16-year-old drag debutante has had a bit of a journey before landing here in the Haus of Amazon Prime. From the true story of teen-turned-drag-performer Fifi La True featured in a BBC documentary, to the West End production it inspired, and now into this "courageous, outrageous" musical movie, her heel-clad feet must be tired. Audiences that loved Billy Elliot for its same exuberant, musical takedown of Britain's repressive "stiff upper lip" mentality should love this tale of adolescent self-expression and liberation.
Newcomer Max Harwood stars as wannabe Jamie, who feels stranded amongst his year eleven class of students who all seem to know what they're doing with their lives. A little support from drag legend Loco Chanel (the always-fierce Richard E. Grant) gets Jamie—and his drag alter-ego Mimi Me—on stage, and maybe even in a dress at the uptight school's prom.
All titles arriving on Prime Video UK in September
September 1
(500) Days Of Summer (2009)
12 Rounds
21 Grams (2003)
A Feeling Home (2019)
Alpha and Omega 3: The Great Wolf
American Hustle
American Me (1992)
Ancient Civilizations of North America – Season 1
Apollo 13 (1995)
Arachnophobia (1990)
Armageddon (1998)
As Good As It Gets (1997)
August Creek (2017)
Banacek – Seasons 1-2
Begin Again
Big Mommas: Like Father, Like Son (2011)
Biutiful
Bring It on Again
Can't Hardly Wait (2017)
Cedar Rapids
Cirque Du Freak: The Vampire's Assistant (2009)
Closer (2004)
Clue
Craig Ross Jr.'s Monogamy – Season 1
Creepshow – Season 1 Daddy Day Care (2003)
Daredevil (2003)
Daredevil (Director's Cut) (2003)
Death At A Funeral (2010)
Die Hard
Die Hard 2
Die Hard: With a Vengeance
Do The Right Thing (1989)
Escape Plan
Exodus: Gods and Kings
Forensic Factor – Season 1
Grown Ups (2010)
Heist (2001)
How to Be a Latin Lover
I'll Always Know What You Did Last Summer (2006)
I Am Bolt (2016)
I Am Duran (2019)
I Know What You Did Last Summer (1997)
I Still Know What You Did Last Summer (1998)
Interrogation
Jennifer's Body (2009)
Killers (2010)
L.A. Confidential
Land Girls – Season 1
Latino Americans – Season 1
Mail Call – Season 1
Marley & Me
McCloud – Seasons 1-7
McMillan & Wife – Seasons 1-6
Monster Family
Mortdecai
Mystery Men
Nacho Libre (2006)
Native Peoples of North America – Season 1
Need for Speed
New Tricks – Seasons 1-12
No Good Deed (2014)
Notorious
Open Range (2003)
People Like Us
Planet Of The Apes (2001)
Predators (2010)
Republic of Doyle – Season 1
Robin HoodRomeo + Juliet (1996)
Rudy (1993)
Sicko (2007)
Sleepless In Seattle (1993)
Soul Food (1997)
Spy Who Dumped Me
Stuart Little (1999)
Stuart Little 2 (2002)
Super Troopers 2
The Alamo (2004)
The Artist
The A-Team (2010)
The A-Team (Extended Cut) (2010)
The Bastards of Pizzofalcone: Season 1
The Best Man (1999)
The Blood Pact: Season 1
The Boy (2016)
The Descent (2006)
The Flintstones – Season 1
The Host (English Subtitled) (2006)
The House Bunny
The Hunger Games
The Hunger Games: Catching Fire
The Hunger Games: Mocking Jay Part 1
The Hunger Games: Mocking Jay Part 2
The Karate Kid (2010)
The Kids Are All Right (2010)
The Killing – Season 1
The Last Of The Mohicans (1992)
The Omen (2006)
The Social Network (2010)
The Return of Sam McCloud
The Rockford Files – Seasons 1-6
The Unborn (2009)
The Unborn (Unrated) (2009)
The Walk
This Means War
Traffic (2000)
Undercover Brother
Victor Frankenstein
We'll Meet Again – Season 1
What's Your Number?
Year One (2009)
Young Frankenstein (1974)
September 3
Cinderella (2021)
September 10
LuLaRich – Limited SeriesPretty Hard Cases – Season 1 The Voyeurs (2021)
September 12
Desperado (1995)
September 14
Searching (2018)
September 15
Weeds – Seasons 1-8
September 16
As Above, So Below
September 17
Do, Re & Mi – Season 1
Everybody's Talking About Jamie (2021)
The Mad Women's Ball (2021)
American Traitor: The Trial of Axis Sally (2021)
September 24
Goliath – Season 4
September 25
Despicable Me 2
September 27
Sorry to Bother You