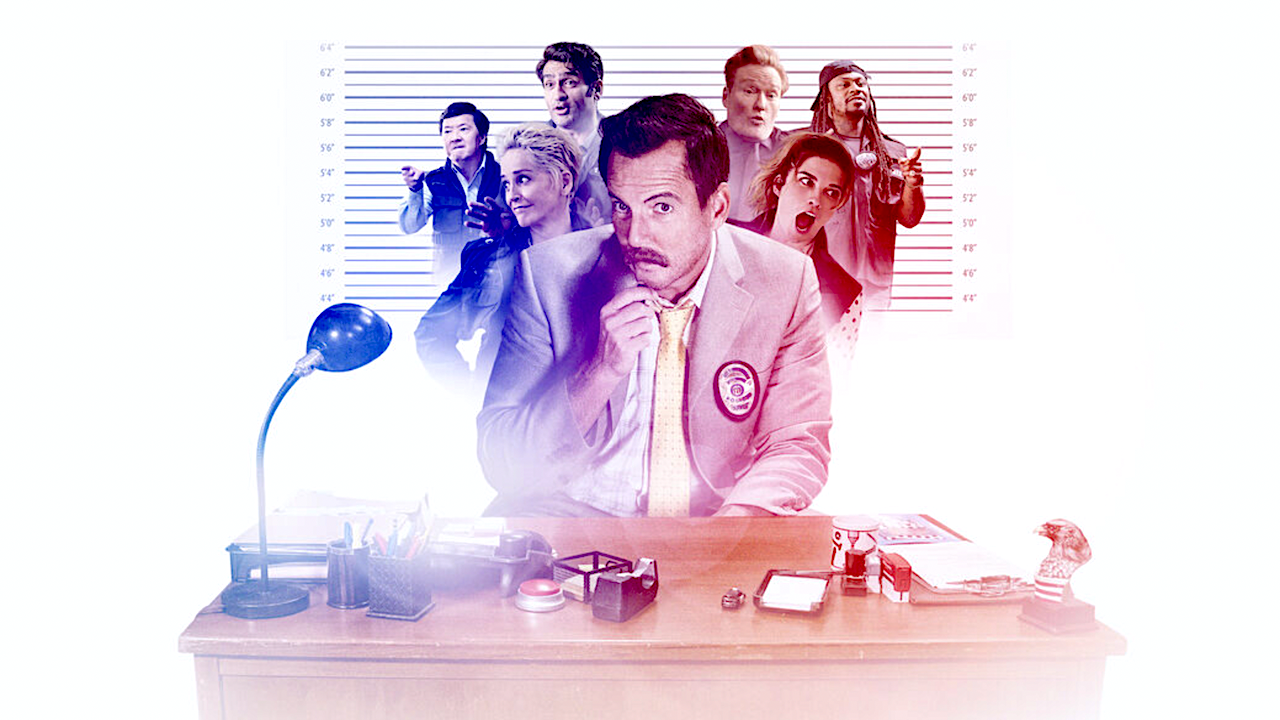 Best new movies and TV series on Netflix UK: February 2022

---
Each month, loads of new films and TV shows are added to Netflix UK's library. Critic Craig Mathieson presents his picks for titles worth watching. For the full list of everything arriving on the platform, scroll down.
Top Picks: TV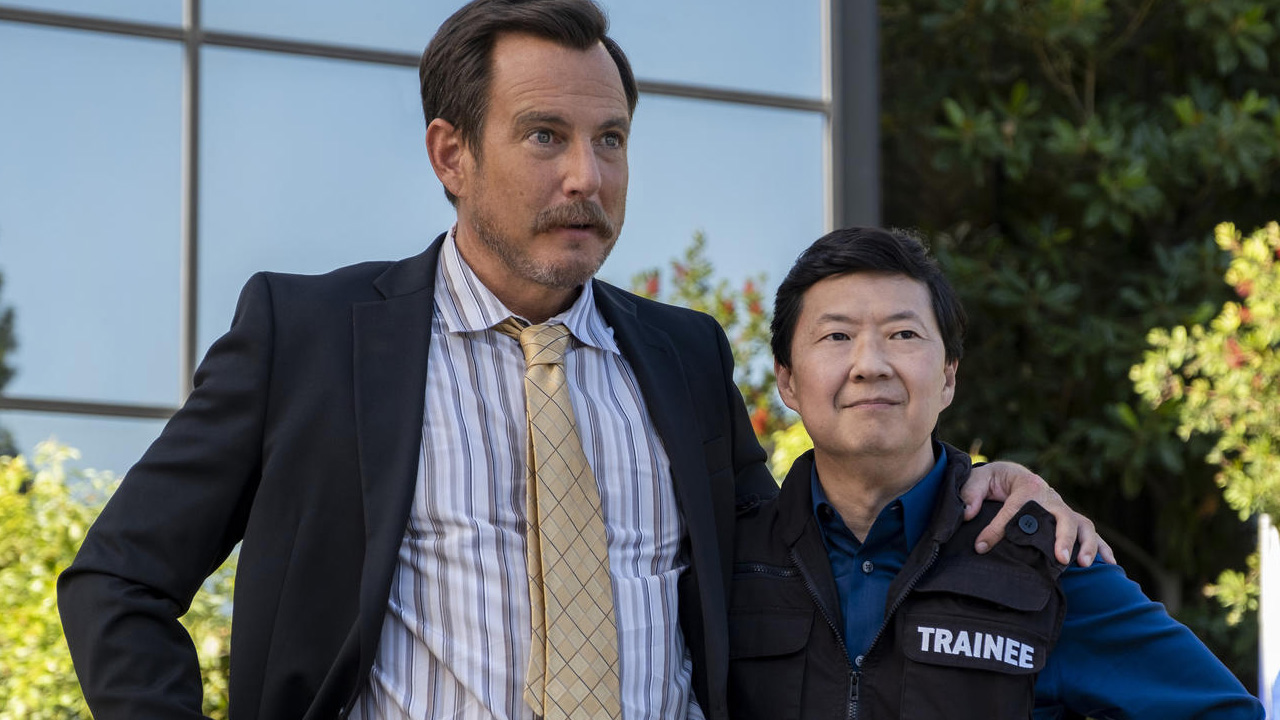 Will Arnett is a talent whose boundaries are flexible: Arrested Development's Gob, the voice of both Bojack Horseman and a self-important Batman in The Lego Movie universe, a Sopranos arc, and the Netflix drama Flaked are a few of his credits. His improvisational skills will get a considerable workout in this new comedy series, which sends up the murder mystery genre.
Each episode a celebrity guest plays the partner to Arnett's police detective Terry Seattle—every scene they walk into is unscripted, and at the episode's end the guest must guess who the culprit is. Arnett's off-siders will include Conan O'Brien. Sharon Stone, Ken Jeong (above), and Kumail Nanjiani.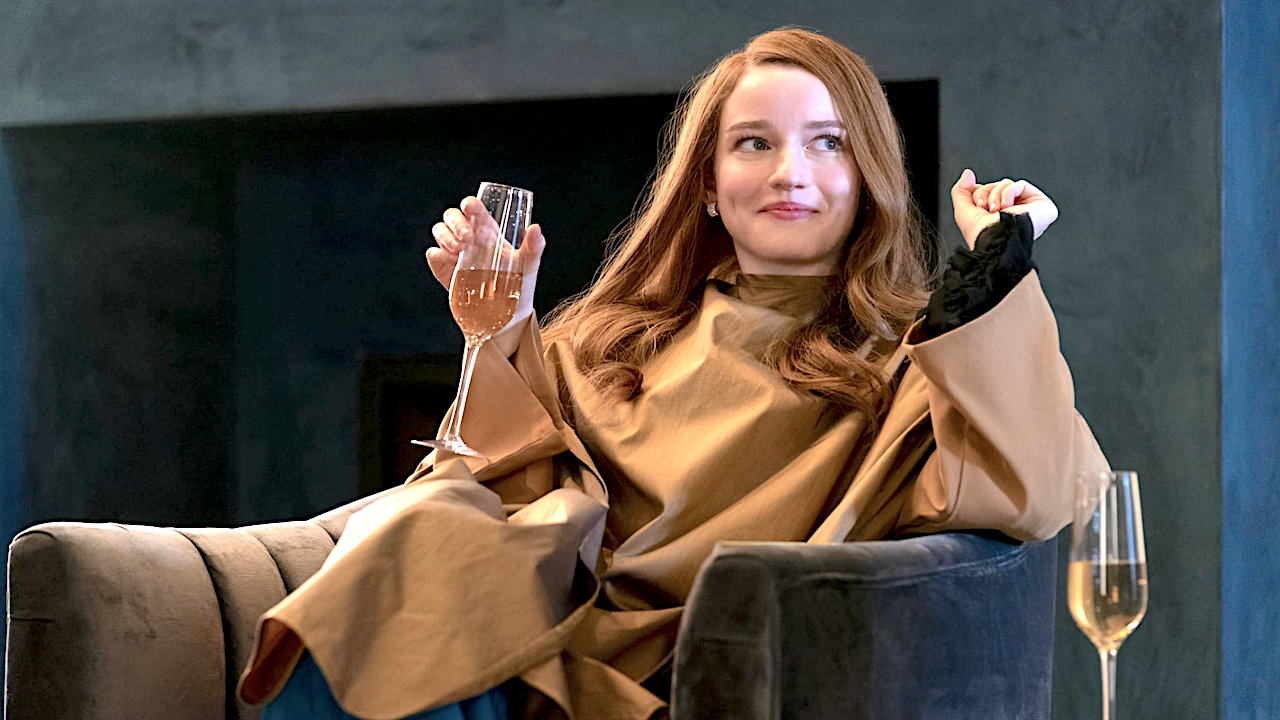 Anna Delvey was a New York story so wild it had to be true. As eventually documented in both a media expose and court documents, the German heiress who ran up exorbitant bills across Manhattan was actually an imposter. Writer-producer Shonda Rhimes, who kick-started her exclusive Netflix deal with a little show called Bridgerton, has the rights to the sensational New York magazine article about Anna, and her limited series has the impeccable casting of Julia Garner in the lead role.
Sign up for Flicks updates
With The Americans, Ozark, and The Assistant to her name, Garner's one of the finest young American actors, and her piercing presence will be fascinating as the con artist who was able to get an acquaintance to foot a $US62,000 bill.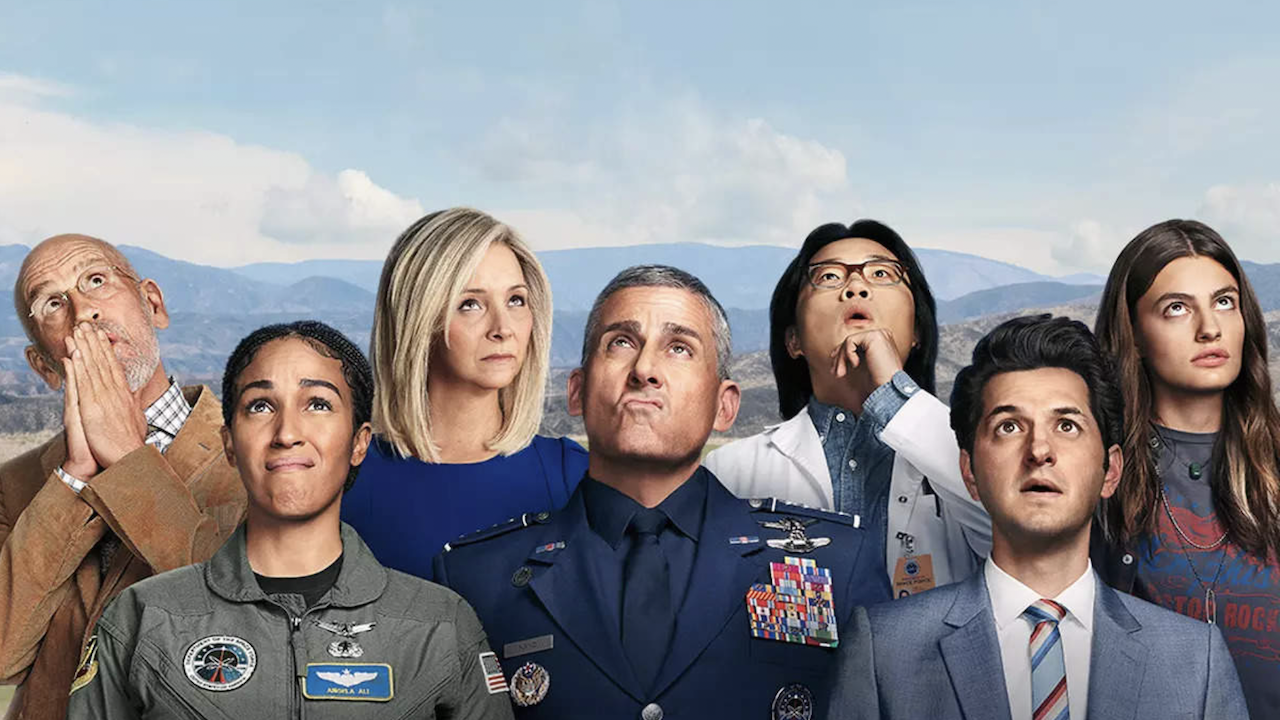 Space Force season 2 (February 18)
If you have a workplace comedy created by Greg Daniels and starring Steve Carell, then you're going to get compared to their enduring American sitcom classic The Office. The first season of their new collaboration did just enough to distinguish itself, with Carell's General Mark Naird put in charge of the fictional version of the new military branch announced by Donald Trump earlier on in his presidency.
Trump wasn't mentioned by name, but his idea resulted in a perpetually chaotic mission that kept Naird putting out fires in the office and at home, where Lisa Kudrow played the character's wife. This season has a new POTUS, and hopefully the idiocy and military mindset run wild with more screen time for John Malkovich, whose chief scientist was the MVP of season one.
Top Picks: Movies + Specials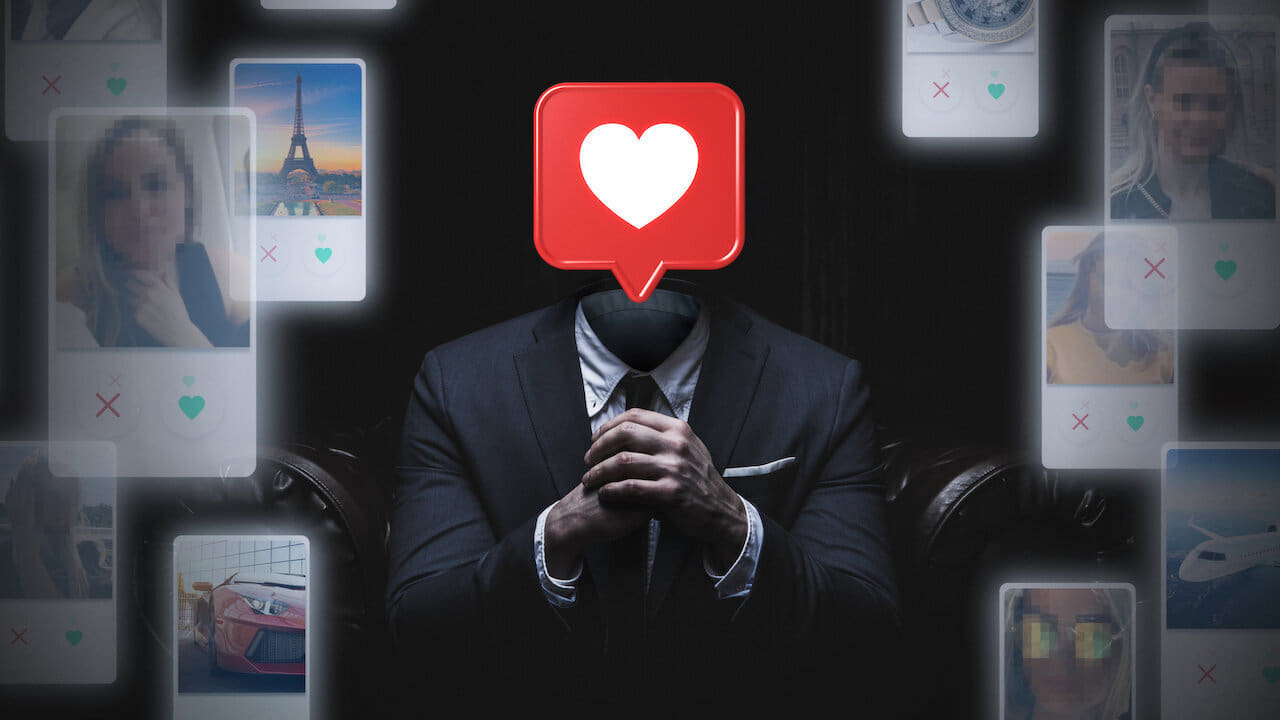 "One little swipe can change your life," says one of the women whose stories of escalating fraud and fear via a seemingly perfect Tinder match are recounted in this documentary. It's about a con artist who introduced his victims to a wealthy lifestyle and then made them feel desperate and vulnerable in a bid to score cash before disappearing.
Director Felicity Morris was a producer on the hit 2019 Netflix documentary Don't Fuck with Cats, which should provide a model for weaving together online investigations into a mission to make good. With a globe-trotting remit, the trailer promises vengeance for the victims, which is either a terrific hook or a very risky ploy.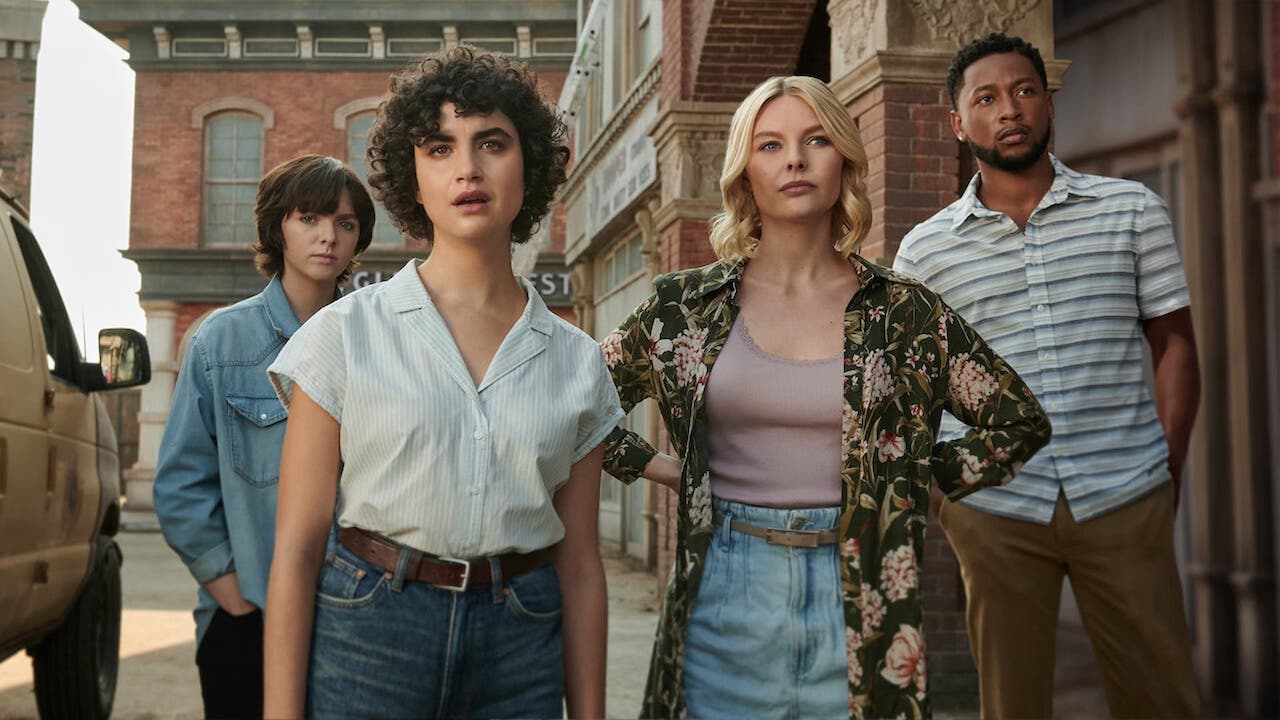 For the record, this latest invocation of Leatherface—the chainsaw-wielding maniac who gave teenagers nightmares in multiple decades—is a direct sequel to Tobe Hooper's gory 1974 horror classic The Texas Chain Saw Massacre. Disregard the many sequels—including 2017's Leatherface—as Don't Breathe director Fede Alvarez produces and co-writes the story for a new take where a group of young entrepreneurs launching a start-up in a remote Texan town stumble across the monster with the sharpest of teeth. Expect the audio post-production team to come up with a truly terrifying chainsaw engine sound.
---
All titles arriving on Netflix UK in February
February 1
Boy Girl Dog Cat Mouse Cheese
Christmas Under Wraps
Gabby's Dollhouse
Guest House
It's Always Sunny in Philadelphia: Season 15
Meet The Parents
My Best Friend Anne Frank
Raising Dion: Season 2
The Boy Who Harnessed The Wind
The Peacemaker
February 2
Dark Desire: Season 2
The Tinder Swindler
MeatEater Season 10 Part 2
February 3
Finding Ola
Kid Cosmic
Murderville
February 4
Sweet Magnolias: Season 2
Through My Window
Looop Lapeta
February 5
Brokeback Mountain
Hachi: A Dog's Tale
Ridley Jones
February 6
Around the World in 80 Days
The Hunt
Photograph
February 8
Child of Kamiari Month
Love is Blind Japan: weekly episodes
Ms. Pat: Y'all Wanna Hear Something Crazy?
February 9
The Big Shot Game Show: Season 1
The Privilege
Only Jokes Allowed
Catching Killers: Season 2
February 10

Into the Wind
February 11
Inventing Anna
Anne+: The Film
Love is Blind: Season 2: weekly episodes
Love Tactics
Love and Leashes
Anne+: The Film
Tall Girl 2
Bigbug
February 13
The Kill Team
February 14
Devotion, a Story of Love and Desire
Fishbowl Wives
February 16
Secrets of Summer: Season 1
jeen-yuhs: A Kanye Trilogy
February 17
Young Wallander: Killer's Shadow
February 18
Space Force: Season 2
Texas Chainsaw Massacre
February 25
Back to 15
Vikings: Valhalla
---
See also
* All new streaming movies & series