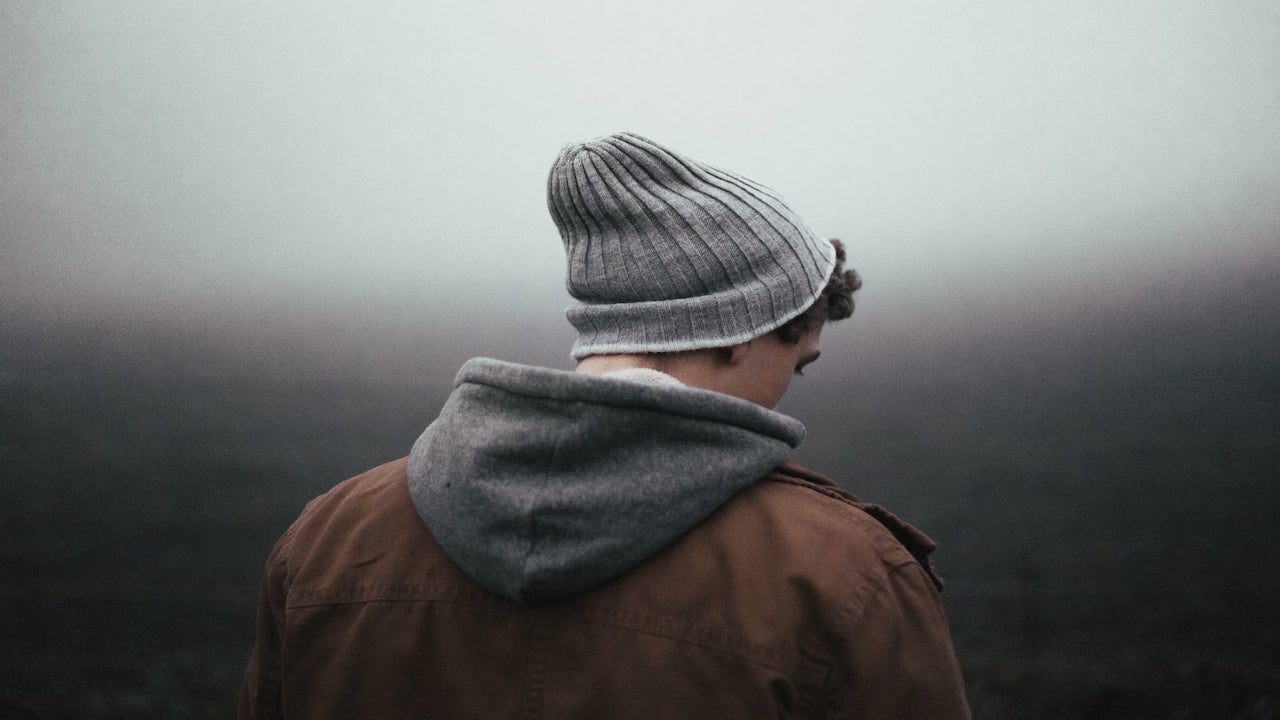 Strange staycations: 6 genre films set in the British countryside

---
Go down the pub, meet some quirky locals, fulfill that pesky ancient prophecy. Rory Doherty presents a travel guide to the best horror, fantasy and comedy of rural UK, from Men to All My Friends Hate Me and beyond.

The windswept moors, the expansive forests, the billowing heather; Britain is home to some drop-dead gorgeous rural landscapes. Thanks to an impressive literary tradition, UK cinema has many adaptations of profound, brooding dramas set against blistering, beautiful vistas, where the tempestuous weather matches our characters' hidden turbulent feelings.
But the British countryside is also ripe for chases, madness, and flat-out horror that stretch beyond mundane drama. Some filmmakers are taking advantage of the isolation and adventure-potential the British countryside has, and we've done you the service of giving you a starting-off point. If you fancy playing bingo with this collection of films, here's a few things to watch out for: manor houses, broad accents, and lots of getting lost.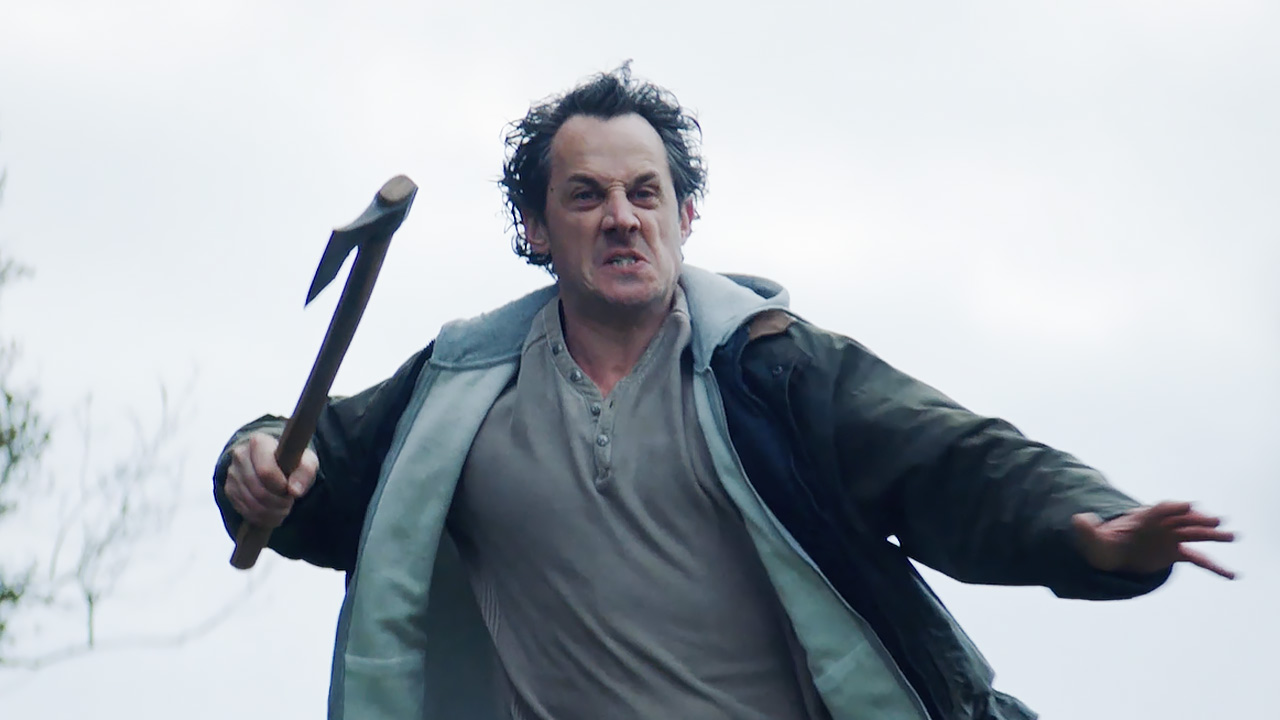 Social anxiety is dialled up to intolerable levels in this comedy-horror, where a man slightly estranged from his uni friends undergoes a tortuous birthday weekend of faux pas, misunderstandings, and awkward silences—all in the historic Sidbury Manor and surrounding Devon county. It's equal parts terror-inducing and pitiable; his friends' unabashed poshness and the addition of a mysterious, brash local makes the isolation of the massive manor an increasingly unsettling setting.
Sign up for Flicks updates
But outside the enviable country house, there's a fair share of tiny pubs, backroad chases, and strange encounters to ground this very modern comedy in a recognisable British setting. The countryside has never been less relaxing.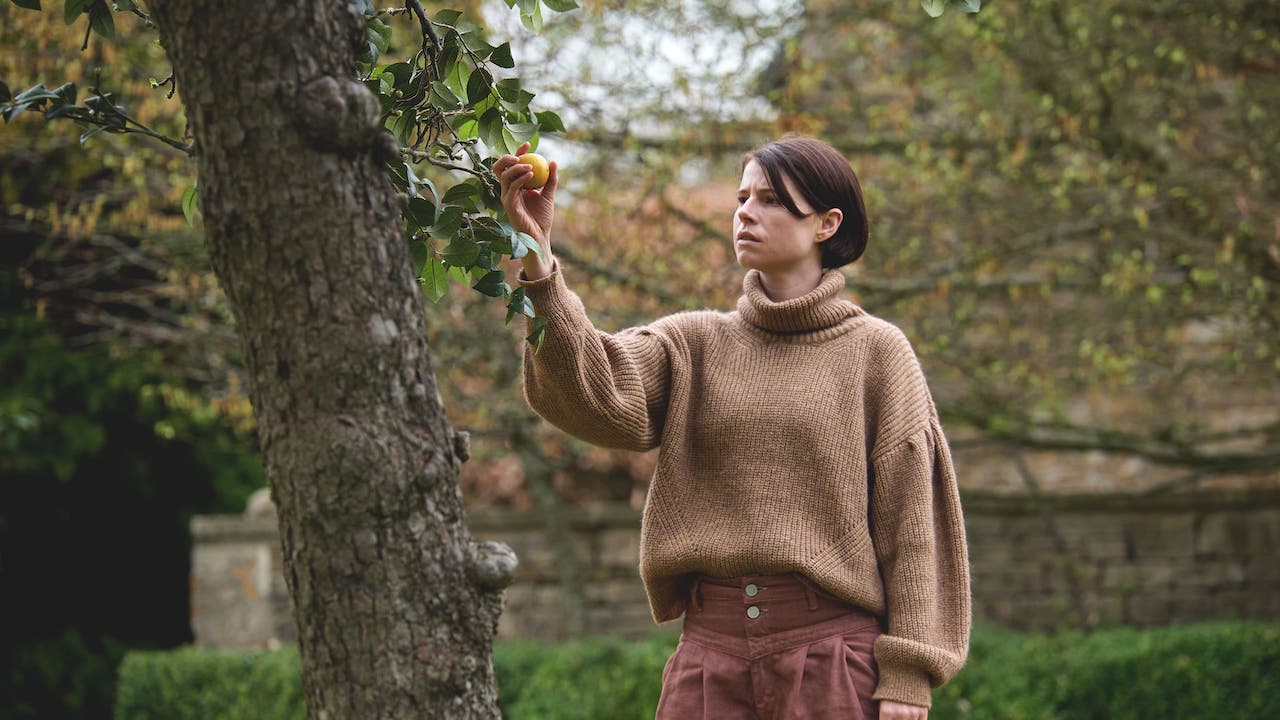 Men (2022)
For such a strong British voice, it's strange to think that Alex Garland's only scripts set in the UK have been 28 Days Later and Never Let Me Go. It's only fitting that his first project released in UK cinemas since Ex Machina derives a lot of its tension and chills from a decidedly English setting—a Gloucestershire village, where a traumatised widow is haunted by the abuses of men.
Her patriarchal terrorizers each hold a different level of authority in the social hierarchy; a priest, a policeman, a rich landowner, each appearing in different, supposedly cosy and idyllic country settings. It received more criticism than Garland's previous efforts, but it's a key instance of rurality being used as a claustrophobic and malevolent force.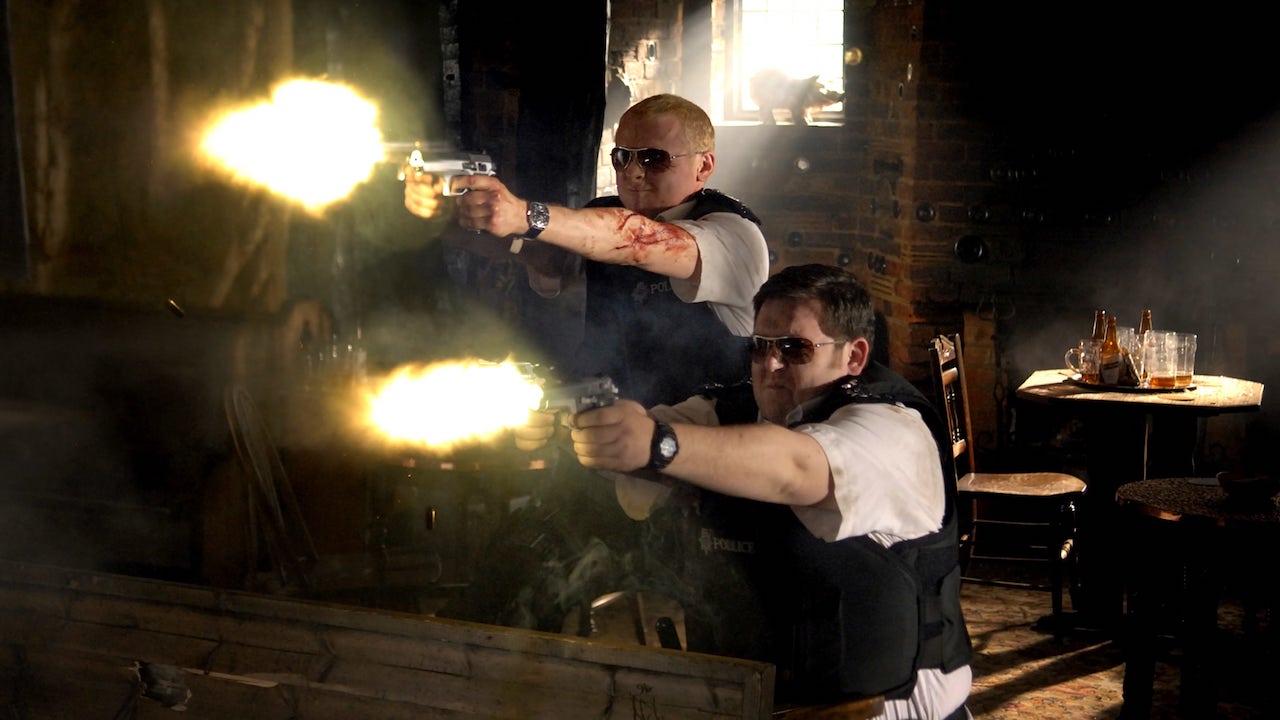 Certain to go down as one of the finest British films ever made, Hot Fuzz is a solid gold outsider story, mixing pitch-perfect small town comedy with the in-your-face aestheticism for which director Edgar Wright is renowned. Mirroring another weird community British film, The Wicker Man, Wright accurately recognises the story would benefit from everybody having way too many guns. Fascist villagers, delightful Somerset voices, and too many sight gags to count – if there were one film to remember rural Britain, it should be this.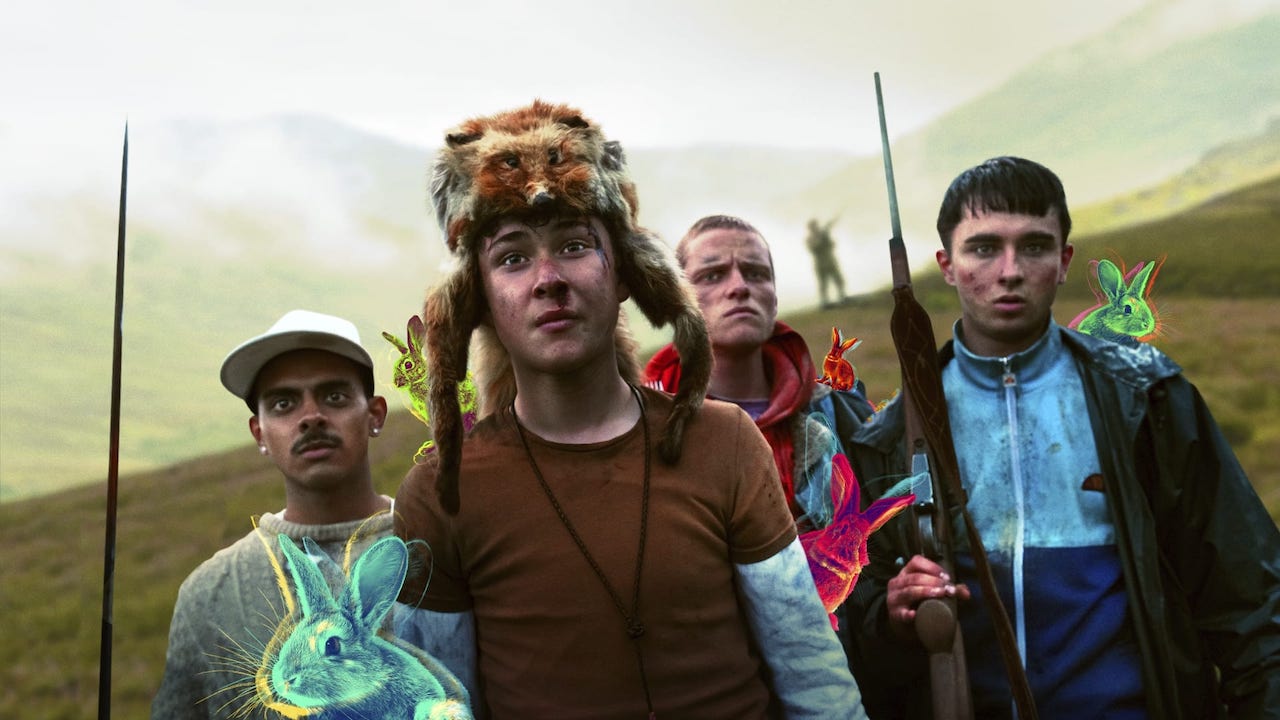 The bonnie Scottish highlands are one of the most stunning locations in Europe, but that doesn't mean that four troublesome teenagers on an orientation trip will enjoy them. Get Duked! mines a lot of laughs and scares out of the imposing hills (also known as Munros) by tapping into a common British shared experience—the Duke of Edinburgh award.
Schoolkids are left with a map, compass, and scant provisions, and must independently forage their way to a campsite. The intended camaraderie frequently never materialises—and that's without having to evade psychotic huntsmen. Director Ninian Doff took a relatable experience and injected it with thriller elements to capture the desperation many of us feel out in the wilderness as teens.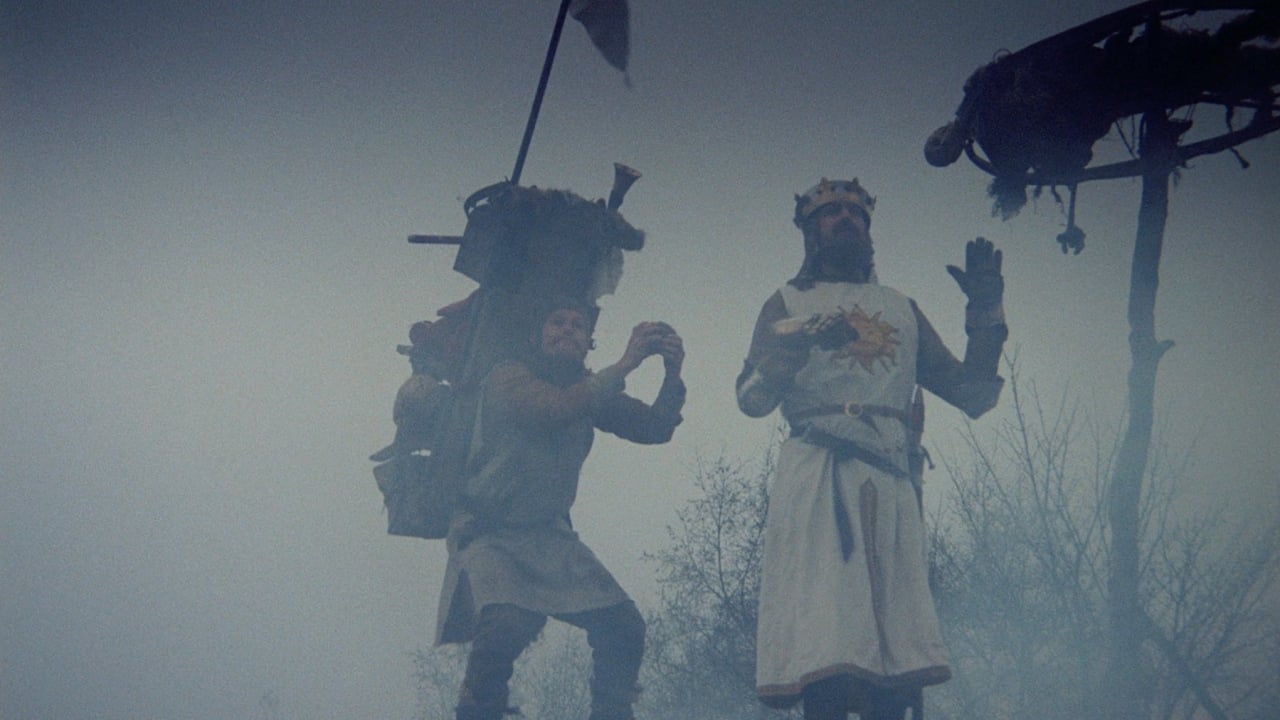 Mediaeval quests are shorn of their glamour and nobility, as comedy legends Monty Python take their trademark silliness (and low budget) to give us the most iconic cinematic Arthurian legend, in part due to everything looking like it's falling apart at the seams. The costumed nitwits gallop, skip and trudge around rural Scotland, filling timeless legend with giddy stupidity and gormless villagers. The production design may be laughably naff, but the landscapes certainly aren't.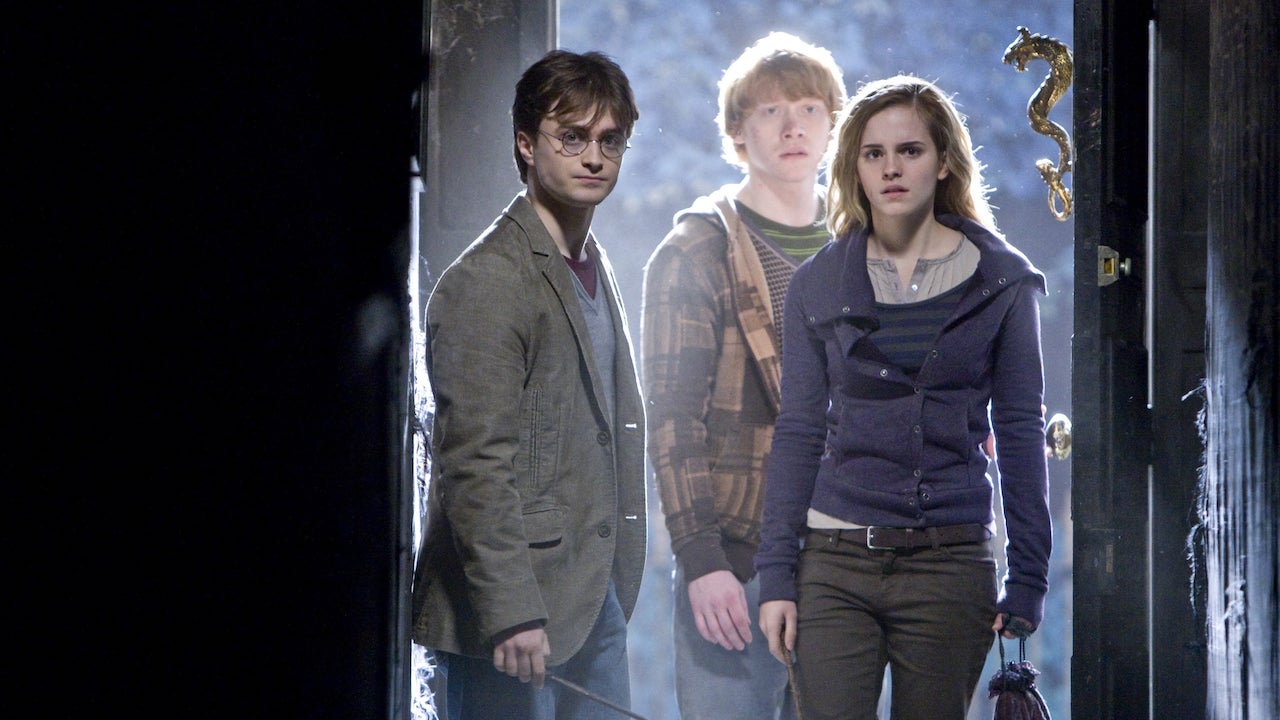 Arguably the most underrated entry of the Harry Potter saga, this film gets a lot of points by spending the most time in various eye-catching countryside landscapes—which is also why it has the most detractors. Whether it's to the Weasley's quirky Burrow or the gothic-Christmastime of Godric's Hollow, our grown-up heroes have to evade the forces of evil by magically hopping all over the country.
It's good for us, because it means we get to see a whole host of fictional and real locales, not limited to the Forest of Dean and Limestone Pavement. The Potter films have always taken advantage of the different corners of the nations in which they're set, but Deathly Hallows: Part 1 sets a new benchmark—and bolsters the Potter location tourism industry while doing so.