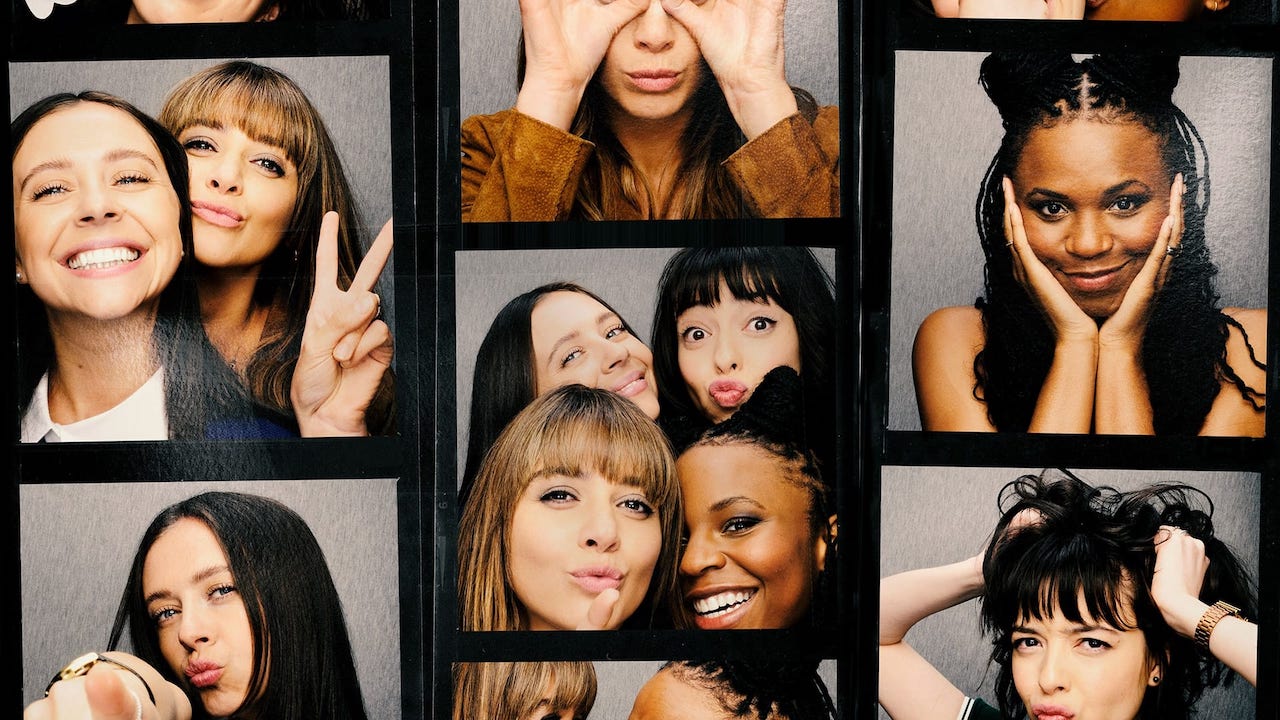 Friendship is everything in authentic rom-com series Everything I Know About Love

---
The adventurous millennials of Everything I Know About Love aren't too knowledgeable about their freedom and adulthood yet. But Lillian Crawford says the rom-com series is wise, and unafraid to get real.
Each episode of Dolly Alderton's Everything I Know About Love opens with a disclaimer: "This work is inspired by real life events and real people (but fictionalised when life didn't offer a good enough story)". It leaves one wondering which elements of the series are true and which are false. There are certainly moments that seem beyond reasonable possibility: the landlord's wife offering protagonist Maggie (Emma Appleton) her dream job in television, and an impromptu trip in London cab to Liverpool in the middle of the night, to name a couple.
This requirement to suspend disbelief sits at odds with the refreshing authenticity of the series. In stark contrast to the rosy boomer-friendly version of modern life for millennial women we so often see, Alderton lays bare the truth, warts-and-all: the drinking, the smoking, the drug-taking, the fucking.
Set in 2012 when Maggie is 24, a group of four university friends have just moved into their first house-share in Camden. They're bound to get swept up by the liberal culture of London life, and it's enough to give older generations an aneurysm.
Sign up for Flicks updates
As Maggie's boss tells her and friend Amara (Aliyah Odoffin), this is their sexual revolution, their Summer of 69. The birth of the dating app, of Tinder and a new dawn for casual sex. The series represents female sexuality in a way seldom shown—of heightened horniness and desire beyond romance and attachment. A pitch-perfect montage shows Maggie and Amara exploring with a number of men and women, experimenting with positions, softcore kink, and when things don't go to plan. They also speak with refreshing honesty about the biases that come with this digital sexual landscape, and the nature of men online.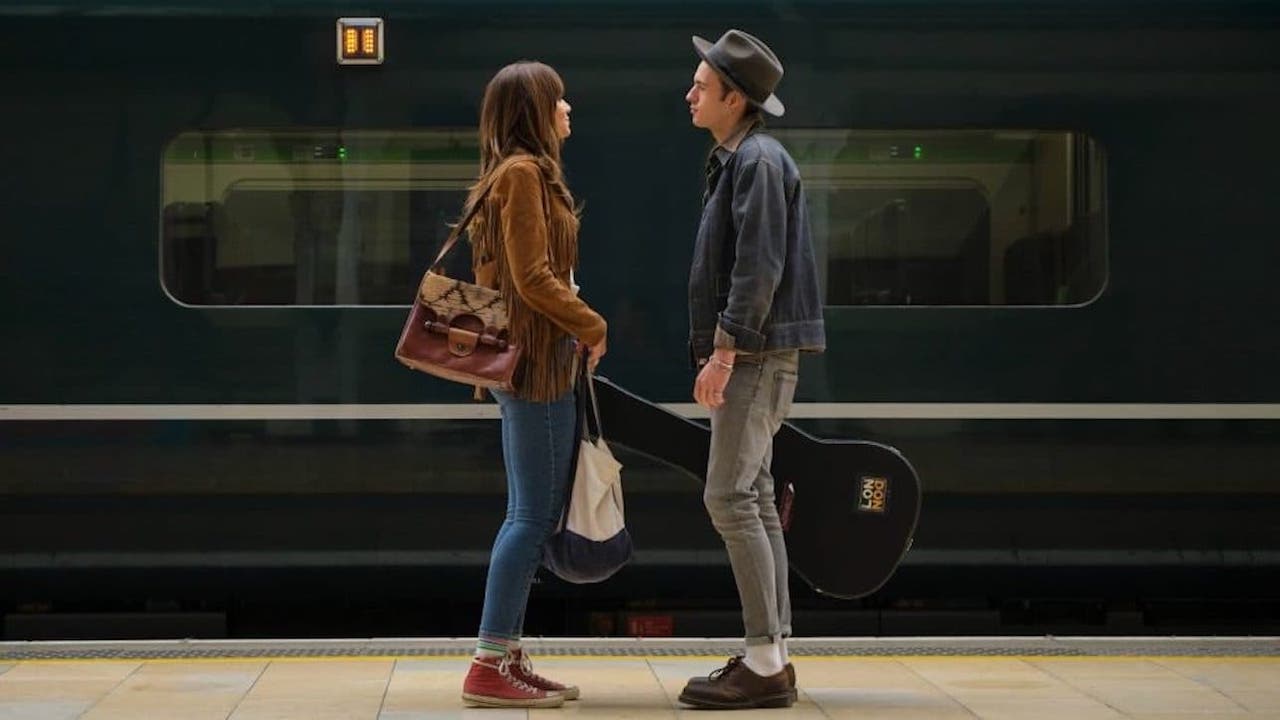 For all the sex, lies, and masturbation, the title focuses on love. Ultimately this isn't love in its romantic form. It is love between friends and family that drives the plot and keeps the viewer engaged beyond Maggie's surface-level antics. At the heart of the series is the friendship between Maggie and Birdy, sweetly and hilariously played by Bel Powley, whose turn in Marielle Heller's The Diary of a Teenage Girl was also a remarkably frank depiction of burgeoning female desire and thirst. With flashbacks to brilliantly cast versions of their school-age selves, the ups and downs of best friends are unflinchingly captured.
Appleton's portrayal of Maggie is a movingly flawed one, demonstrating formidable confidence and the erraticism of a young person's behaviour. She is terrified of boredom or staying still, something which she channels into her work as a writer and later as a story producer on a faux reality show à la Made in Chelsea. But as much as her insatiability brings her success, we also see the consequences of her actions for others, and how she goes on to learn from the damage she causes. Her emotional maturation is rendered beautifully towards a stirring finale set in the landscape of New York City.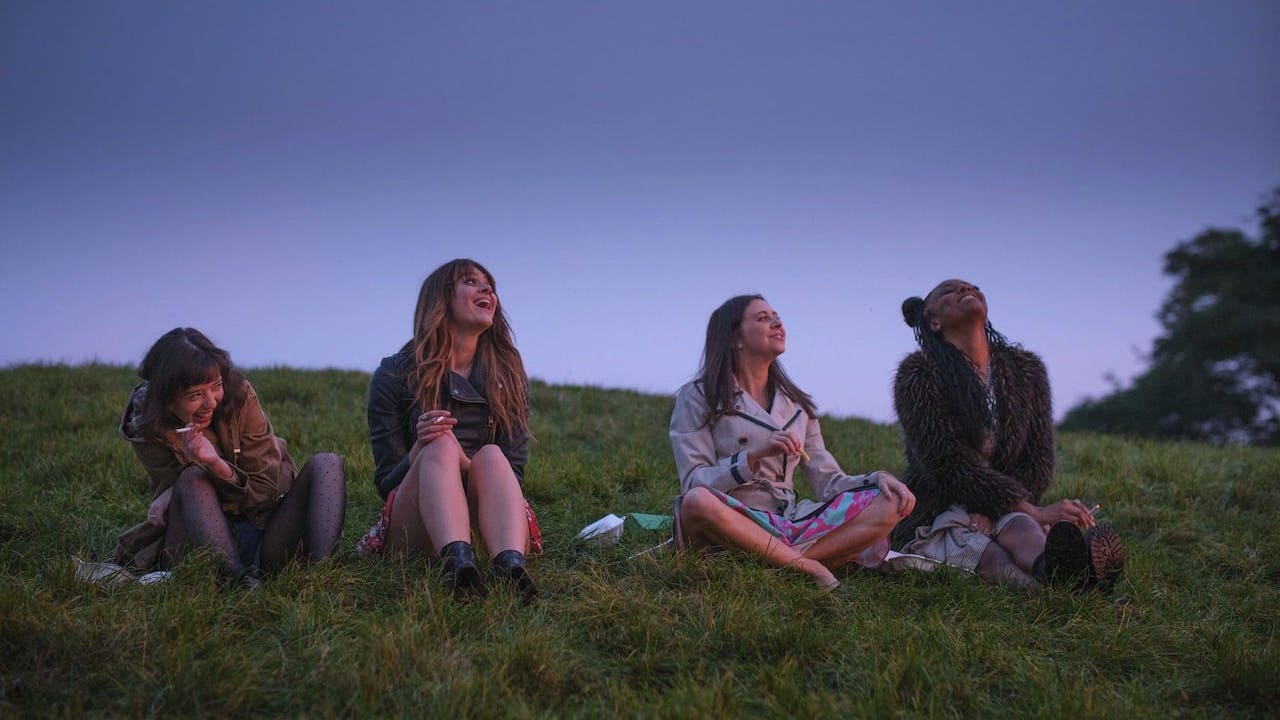 The other two young women, Amara and Nell (Marli Siu), complete the emblematic circle at the heart of Everything I Know About Love. It's so rare to see women as comfortable together as they are on their own—Amara takes herself to dance shows, electing to pursue her creative passion over an unfulfilling corporate career. Nell is the only vocationally qualified member of the group, inundated with marking and struggling to cope with the vulgarities of year 9 students. Her decision to embrace the thrill of an affair with her boss over the stale relationship she has maintained with a childhood friend is navigated exceptionally well by Siu.
There are many loose ends left by the end of Everything I Know About Love, and presumably Maggie (and Alderton as her author counterpart) have much left still to learn. In a time when the BBC is struggling to find popularity with young people in contention with streaming services such as Netflix, this is exactly the sort of authentic work they should be focusing on.