Game, set, match! The crowd-pleasing King Richard celebrates tennis superstars the Williams sisters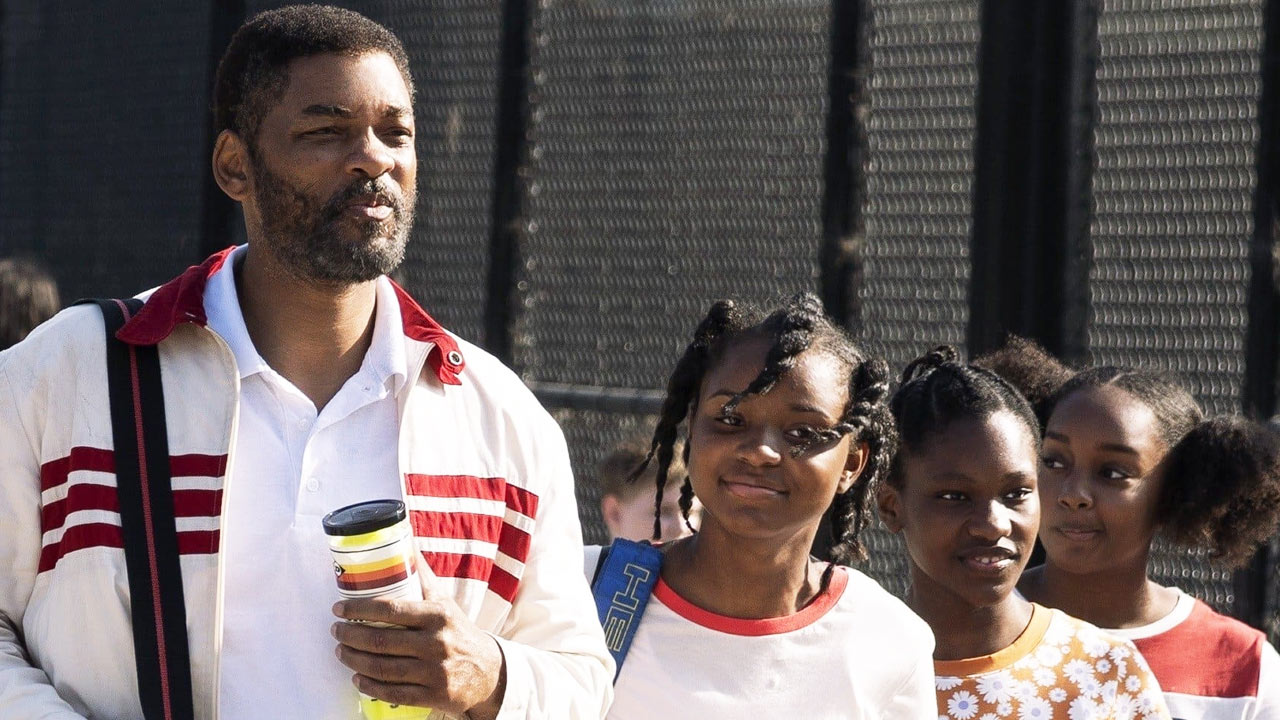 The inspirational story of the Williams sisters and their father (played by Will Smith) takes centre court in this crowd-pleasing and well-acted drama, writes Katie Smith-Wong.

The latest film from Monsters and Men director Reinaldo Marcus Green celebrates the ground-breaking achievements of tennis superstars Venus and Serena Williams—aka the Williams sisters—and how they shook the tennis world. The narrative is framed from the perspective of their father and tennis coach Richard (Will Smith) and charts the pair's journey from their roots in California circa the 1990s to Venus' professional debut at the age of 14.
When we first meet Richard, he's approaching older tennis players with homemade leaflets promoting his "tennis prodigy" daughters in the hope of securing free coaching. His efforts are instantly dismissed but we realise that there's a social imbalance at play, Green establishing that the world of tennis is not only a man's world but one dominated by white men. Richard's mission to get Venus (Saniyya Sidney) and Serena (Demi Singleton) into pro tennis is more than just professional—it's personal.
With Richard's efforts mostly focused on Venus and Serena, his three stepdaughters are unsurprisingly pushed to the sidelines. However it doesn't stop him from setting an example as a father, reiterating the importance of respect and humility through life lessons—and repeated watches of Disney's Cinderella. Screenwriter Zach Baylin subtly weaves racism into the film's themes, resulting in a myriad of emotive scenes. There are moments of triumph also, such as when Venus succeeds in junior matches, beating her mostly Caucasian opponents who show a lack of sportsmanship and maturity.
The girls' success on court only feeds Richard's ego and he takes on a more domineering stance in family decisions, as well as Venus' career. Richard's overbearing nature almost alters the tone of the film's second act, when he becomes increasingly concerned about Venus' welfare due to the bad press surrounding her and fellow female players.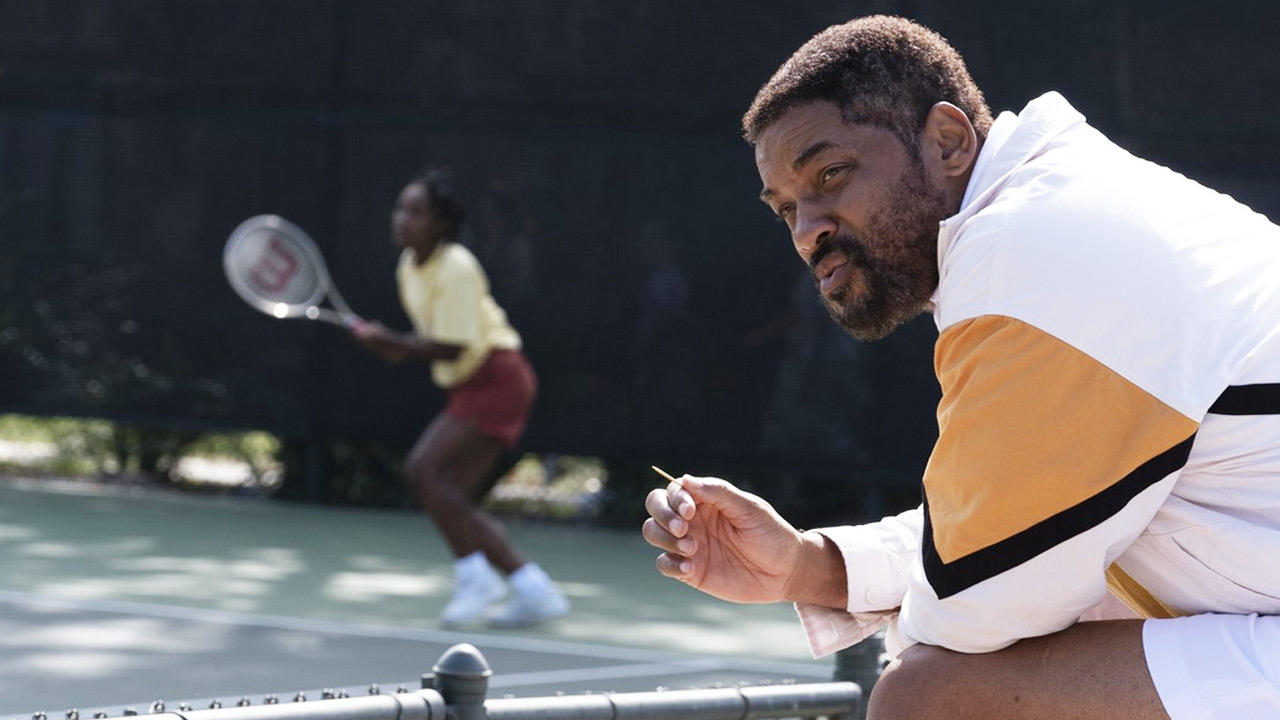 Visually, Green integrates a raw aesthetic to highlight the look and feel of the 1990s amid a consistent pace. This not only allows the characters to develop naturally but the actors to evoke a wide range of emotions in their performances, showing that there is more to this family-oriented drama than tennis.
Performance-wise, Smith offers a complex yet dominating performance, conveying an intense weariness that barely hides his character's arrogance. His portrayal of the eponymous Richard also raises the bar for his female co-stars, whose compelling performances even outshine his. Sydney and Singleton's on-screen sisterly, supportive bond is full of charm while Ellis' empowering performance provides stability to the Williams' tumultuous life, enabling her to shine alongside Smith, as well as deliver some of the film's most powerful dialogue.
By the time King Richard reaches its end credits, Baylin and Green incorporate depth, authenticity and attention to detail, as well as a groundedness behind the film's real heroes—the Williams sisters, of course—to create an inspirational and crowd-pleasing feature. Although it comes across as another sports biopic about protagonists overcoming adversity, King Richard doesn't focus on the win but its long-time goal: celebrating the significance of the Williams.