Taika Waititi's Next Goal Wins scores short on big, genuine, laughs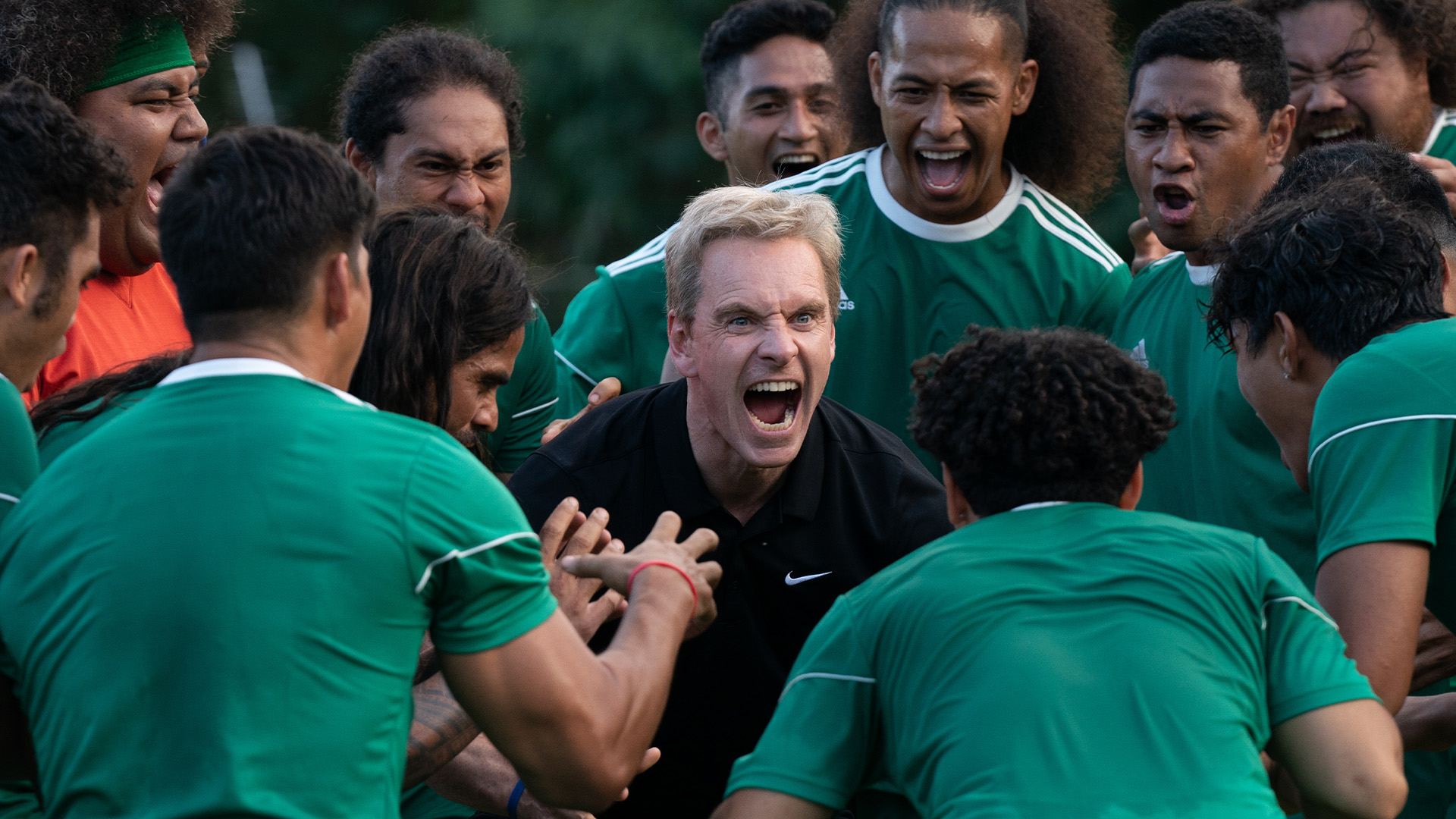 Taika Waititi tells one of the most underdog true sport stories you could ever find in Next Goal Wins. Unfortunately, the film itself is no winner, says Adam Fresco.
Fresh from David Fincher's The Killer, Michael Fassbender stars in Taika Waititi's latest big screen venture. Written by Waititi and Iain Morris, the film, (shot four years ago) is based on the cracking 2014 documentary Next Goal Wins. Whilst it's undeniably easy-going fun, Waititi's take lacks in substance and scores short on big, genuine, laughs. Disappointing, because this is the amazing-but-true tale of the American Samoan national football team's uphill struggle to somehow qualify for the 2014 FIFA World Cup, despite having lost a whopping thirty-one goals to nil to Australia in their 2001 qualifier attempt.
Thirty-one to nil? Who comes back from that? Now's there's an underdog sports movie cliché that pretty much writes itself. A surefire bet, especially considering underdog sports dramas are a cinema staple (fictional boxing franchise Rocky, Clint Eastwood's real-life rugby drama Invictus) while there are plenty of uplifting comedic examples too (Cool Runnings, Eddie the Eagle). So, it's not hard to see what kind of uplifting family fun Waititi was aiming for.
While Next Goal Wins isn't itself a winner, it did make me seek out the original documentary on which it's based, and what a great story it tells, of how Dutch-born U.S. football coach Thomas Rongen found himself in Samoa. Rongen had his professional coaching status cancelled in the US as a result of losing his temper one too many times on the sidelines during matches. As a result, Rongen found himself taking a job coaching the American Samoan team who, having lost so ignominiously to Australia in 2001, hadn't scored a single goal since.
So, there's your drama and comedy all wrapped up in one big question: "Can the disgraced coach redeem himself by helping the inept island team qualify for the 2014 World Cup?" Or at the very least, can they score a single goal? Just one?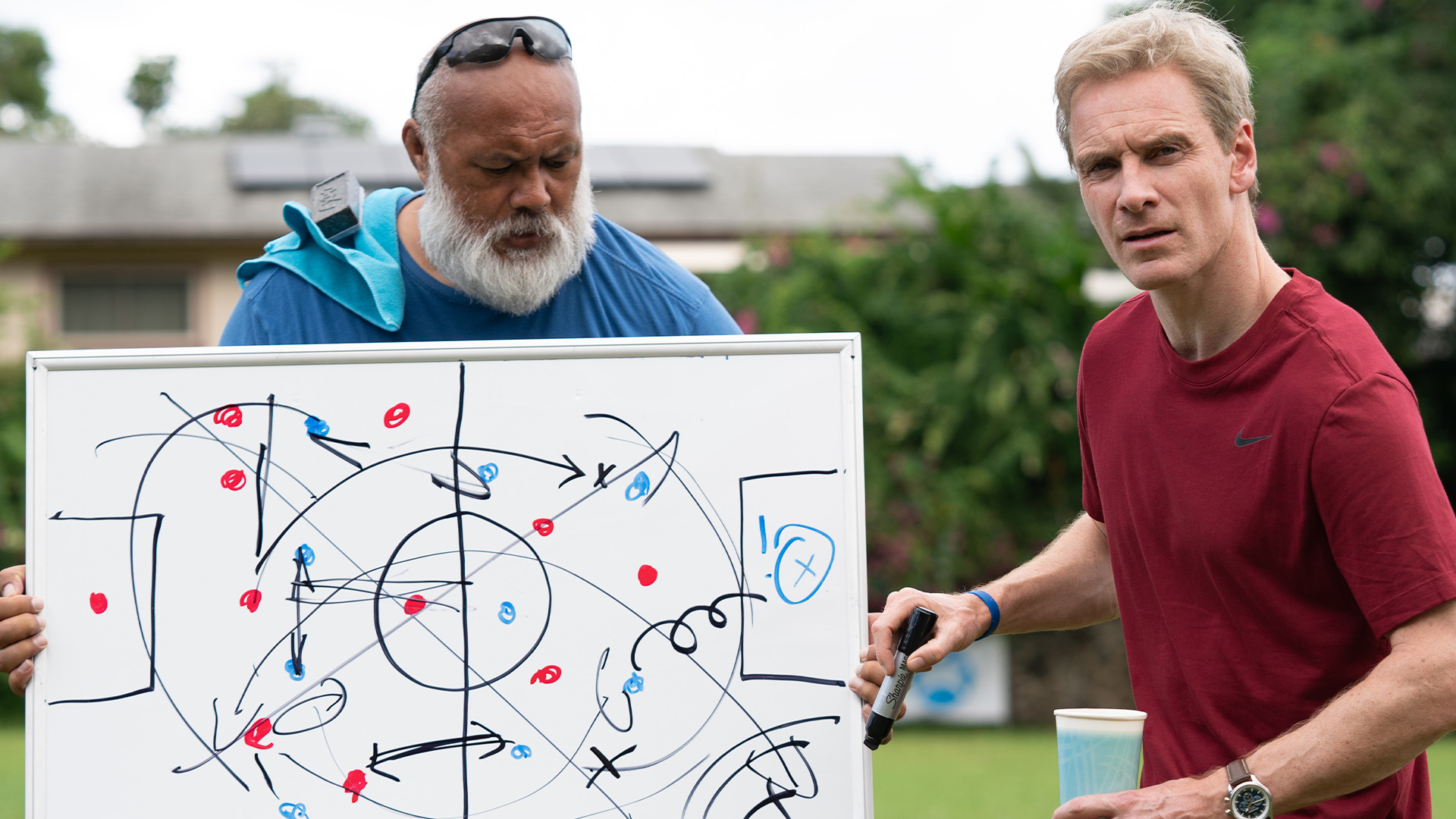 It's a premise ripe for comedic exploitation. Yet somehow it lands far short of its goal, with a few sparse giggles, lots of smiles, and only the occasional laugh. That's no fault of a cosmic cast, featuring the likes of Kiwis Oscar Kightley, and Rhys Darby, as well as US talent ranging from Lego Batman Will Arnett to The Handmaid's Tale star Elisabeth Moss—and Waititi himself playing a huge-moustached American Samoan priest. The film does provide some cheery, if predictable, family viewing, but it lacks originality and that certain special spark that made the director's earlier films, such as Boy, so delightfully, laugh-out-loud funny. Next Goal Wins isn't bad—it just never reaches the comedic potential of its real-life premise.
It's not that the cast aren't capable of funny. Fassbender can do comedy—you only need watch his reaction to pulling out a cheese-grater from a kitchen-drawer during a particularly gnarly fight in Fincher's surprisingly tongue-in-cheek The Killer. But then comedy is of course subjective. One person's Tina Fey is another's Issa Rae. One fan's Ray Romano is another's Chris Rock. Not everybody loves Raymond. Not everyone hates Chris.
Full disclosure, cards on the table, but I still think Taika's Hunt for the Wilderpeople is, hands down, one of the best and most fun family comedies ever made, and there's no denying the sheer joyful exuberance of his marvellously, colourfully comic take on Marvel in Thor: Ragnarok.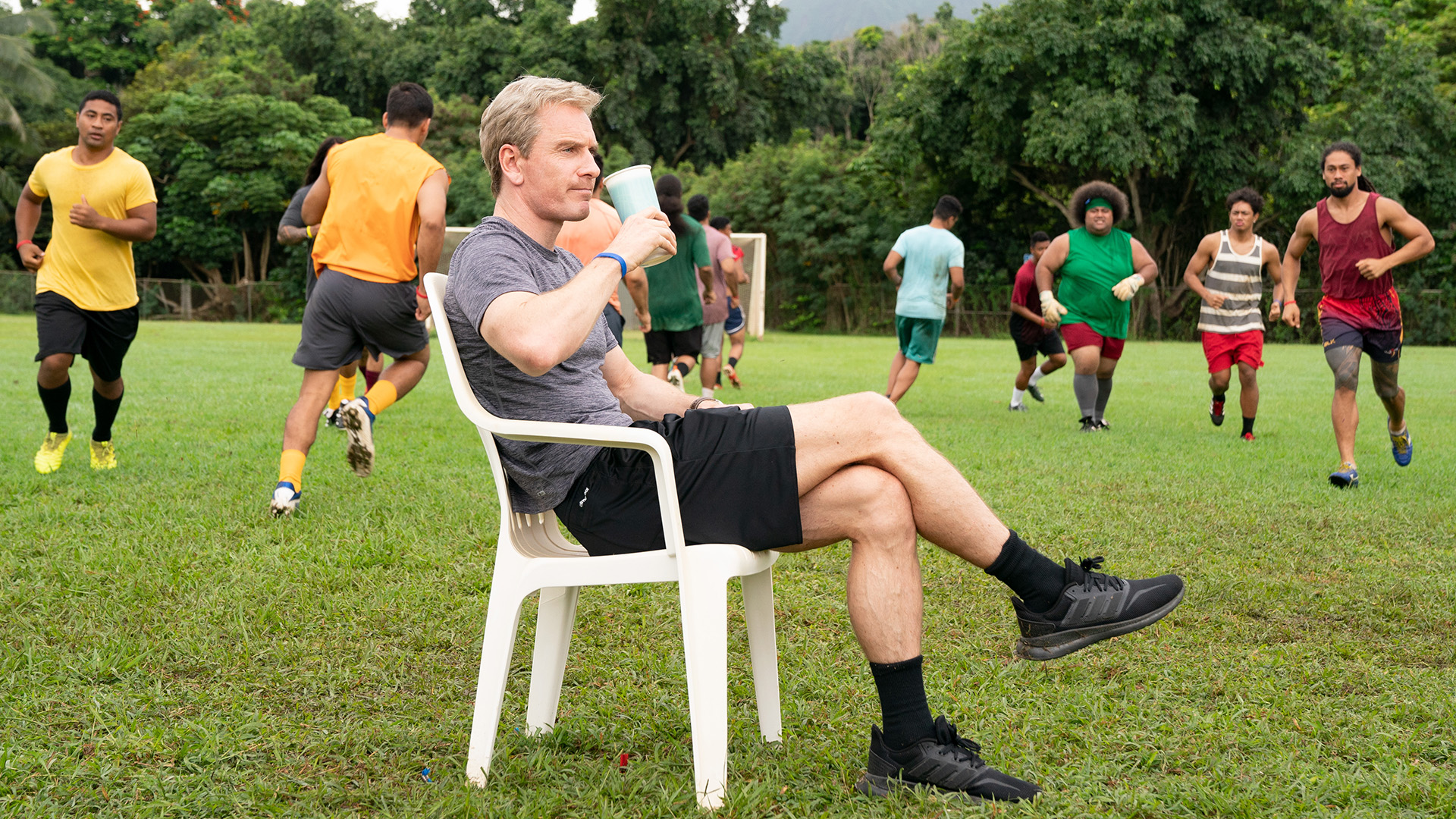 Rather than fault lying at the actors' feet, the lack of sparks seems to originate from a script that probably needed a few more drafts, and plenty more character depth to really resonate. Whereas classic underdog sports movies, like Paul Newman coaching the assorted ice-hockey goofballs of Slap Shot, rely on a collection of loony but lovable rogues, Next Goal Wins doesn't spend enough energy creating characters for us to empathise with, relate to, or care about. Whether it's The Longest Yard, Dodgeball, Gregory's Girl or Bend It Like Beckham, the genre of the sporting underdog movie needs losers the audience can like, grow to love, and end up cheering for.
There is, it turns out, a reason why all those great sporting underdog movies, whether fictional or real-life, feel so familiar. All those well-worn tropes are what make these tales of losers refusing to quit so endearing—but without relatable characters the audience to get invested in, they're just clichés. And in Next Goal Wins, most characters barely register other than as hastily sketched stereotypes.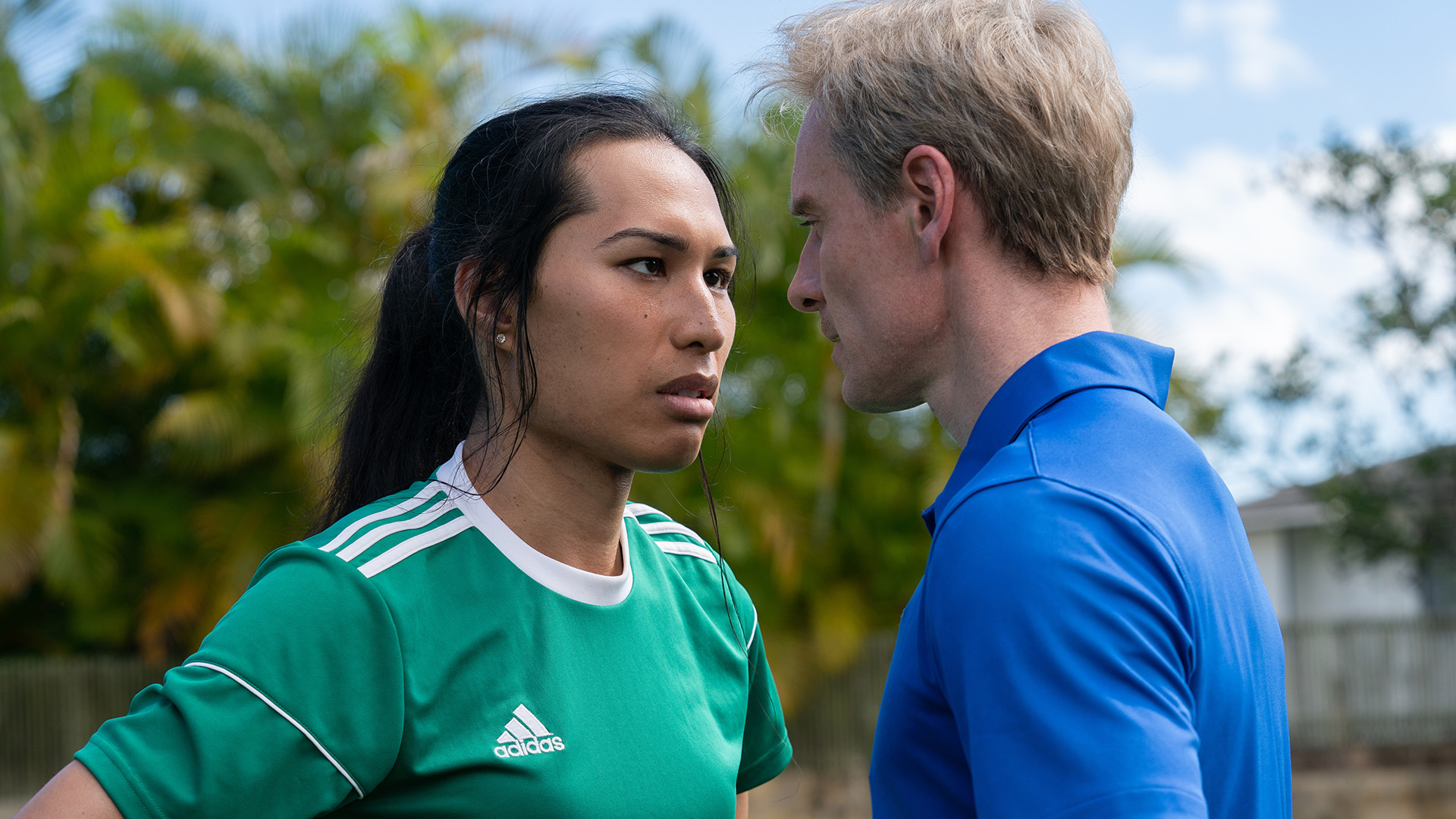 To give it its due, the film is fun, ideal for family viewing, and the time passes enjoyably, thanks to swift pacing, a liberal spread of scattershot humour and quirky characters. But I was left wanting more. More heart. More depth. More character. We know Fassbender can act, but as Rongen he has little to do aside from booze and bemoan his bad luck. It's a shame that Elisabeth Moss, as Rongen's ex, and Will Arnett, as her new beau, barely feature, but there's a great star turn by fa'afafine actor Kaimana as Jaiyah Saelua, the team's real-life transgender MVP, who turns out to be a talented exponent of what the Brits call the beautiful game.
The first transgender player ever to compete in a World Cup match, it's Kaimana's scenes as Saelua with Fassbender that prove to be the most engaging. It speaks volumes as to the power of underdog sports movie clichés, and Kaimana's earnestly touching performance, that by the end of the film I was still rooting for Fassbender's motley crew to finally put one in the back of the net.