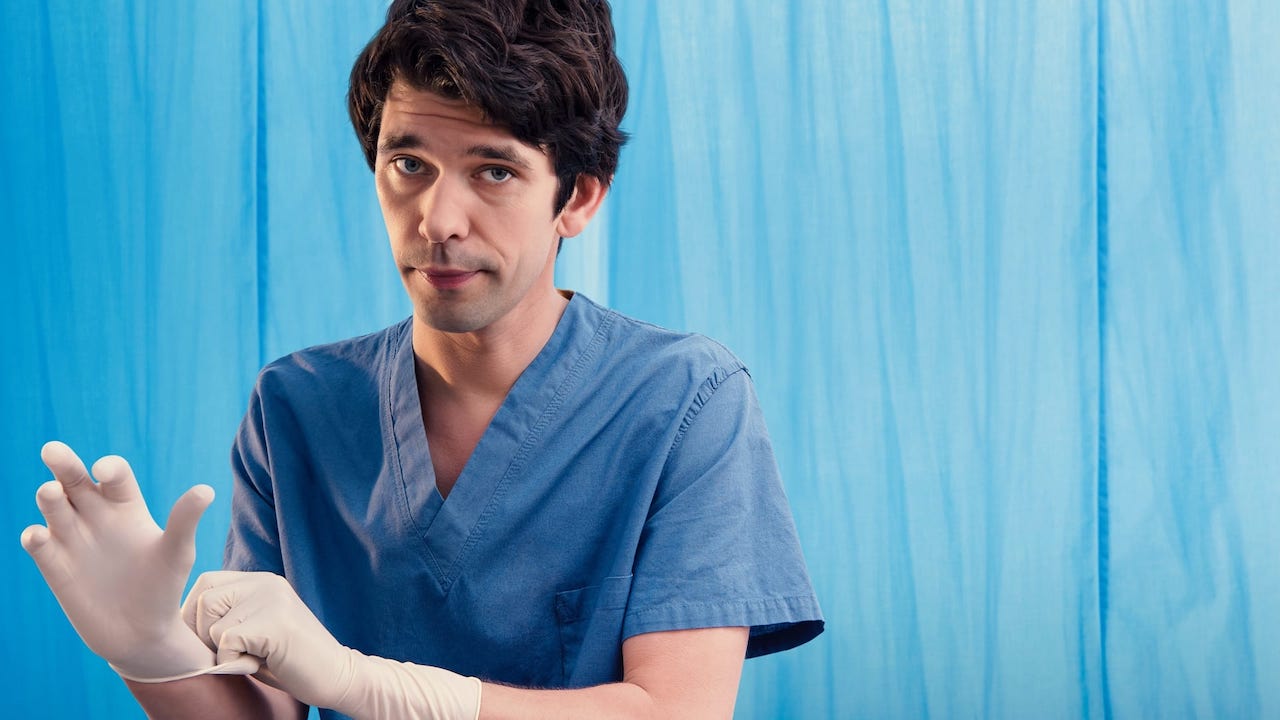 This Is Going To Hurt cuts deep with stories of overworked NHS staff

---
Lillian Crawford says you'll need to catch your breath after each episode of This Is Going To Hurt—a luxury denied to the series' heroic, burnt out NHS characters.
Being an NHS patient is something most of us in Britain can relate to—endless waiting, sometimes for years, and suffering the shortfalls of underfunding (at which point you might be advised to "find the money" to go private).
These are frustrations shared by the doctors who take care of us, who have to manage hundreds of thousands of people let down, and held up, by the British healthcare system. After all, we'd be lost (or rather dead) without it.
Adam Kay knows this. In one of several horrifying sequences in his own adaptation of his best-selling memoir This Is Going To Hurt, two pregnancies with major complications are spliced together—one at the NHS, the other in a private hospital. The former lacks resources, including a sufficient volume of blood to replace what the patient has haemorrhaged. The latter has everything, and everyone, at hand within the same building. In both cases, the National Health Service saves the patient's life.
It's not all doom and gloom—Kay's biting dark humour makes this a truly unique look at the NHS, and one that is characteristically British. It's necessary to show emotion, especially in a job as stressful as this. Not everyone is suited to a permanent stiff upper lip (or labia, as the fantastically no-nonsense Ms Houghton says), and the damage done to doctors' mental health is extremely harrowing. Pretty much every trigger warning applies here.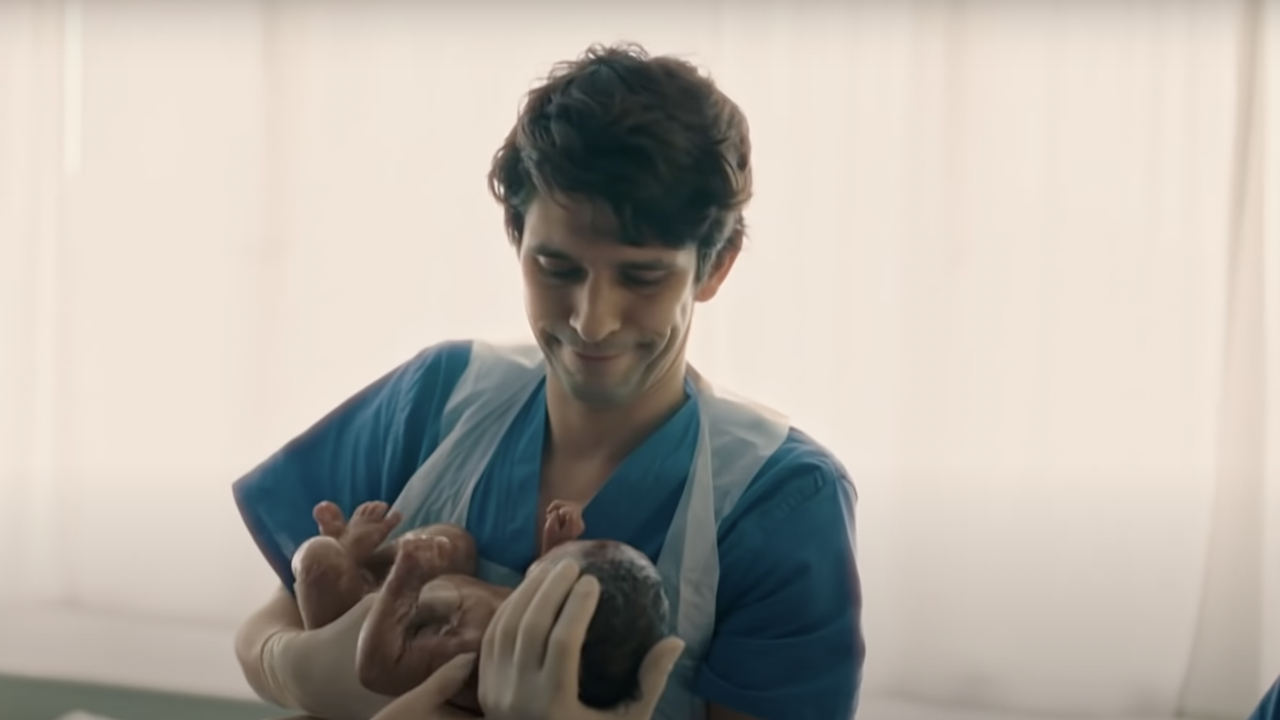 Kay's comic writing is perfectly captured, with Ben Whishaw as his acting double offering Fleabag-esque fourth-wall breaks at opportune moments. There's something quite refreshing about seeing doctors shown to be thinking, feeling human beings rather than the automata the government expects them to be. Perhaps that explains the unprecedented success of Kay's memoir—the sheer honesty of his testimony is overwhelming.
Sign up for Flicks updates
That goes for his personal life as well as his profession. The war he wages against his uppity mother, played by Harriet Walter, has forced him to remain closeted about his homosexuality. In turn this has impacted his relationship with graphic designer Harry, and Kay's long work hours put even his oldest friendships on the line. At every turn, one questions why anyone would put themselves through a job like that.
The answer, of course, is omnipresent. There is in most NHS doctors an innate and unshakeable care for others, one that is so strong it allows them to focus under the most demanding of circumstances.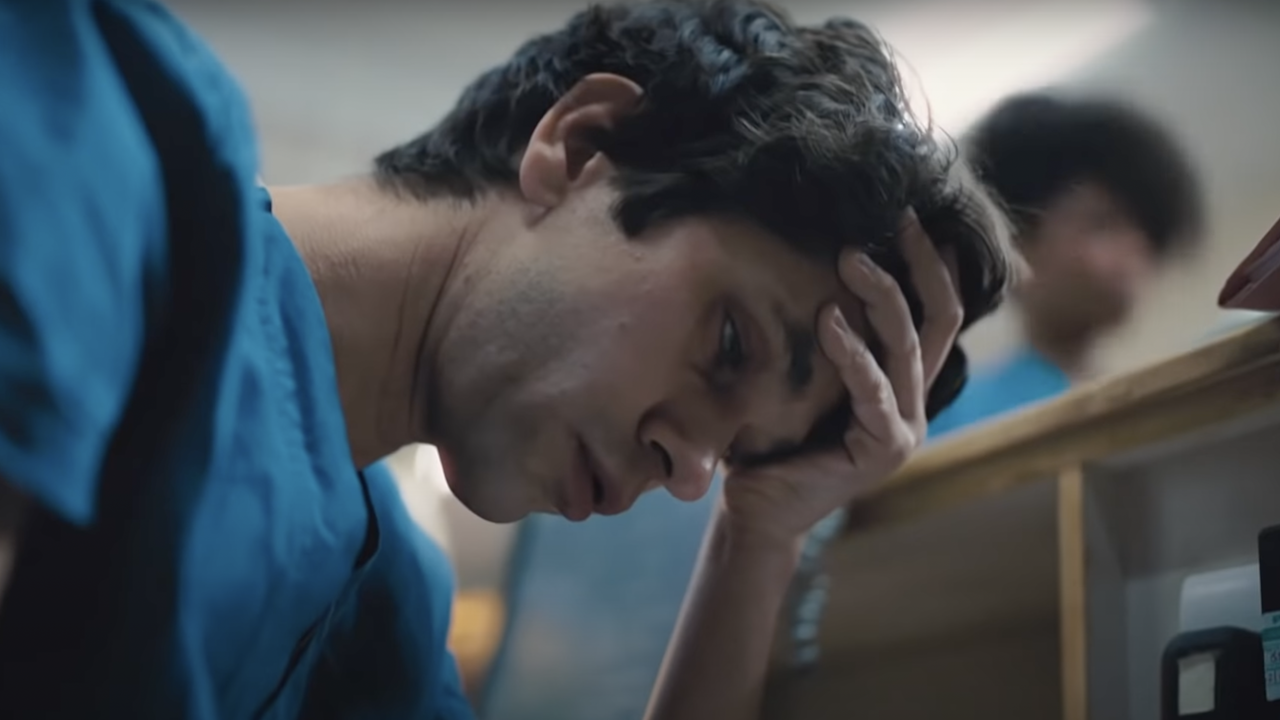 The sheer amount of knowledge that Kay and his colleagues are shown to have to save lives is staggering, with a power of recall that can simply never falter. And then of course there's the meticulous application of that knowledge when facing the unknown—"see it once, do it once, teach it once", as Kay repeatedly says.
These threads are expertly woven together over the course of seven episodes, with Kay's writing brought to life by directors Lucy Forbes and Tom Kingsley. With more of Kay's medical memoirs on the way, and the seasonal Twas The Nightshift Before Christmas sequel already published, it's highly likely that this won't be the end of the story. That being said, at the end of series one, you'll be in desperate need of a break to catch your breath.
That's a luxury denied of the doctors in This Is Going To Hurt. The series is set in 2006, and one can't help but wonder what it would look like if it was set in the present. No doubt there will be dramas about the overwhelming of the NHS during the COVID-19 pandemic, but if this is what a normal day at work looks like in peacetime, it can only be hoped that the series will increase national solidarity with NHS workers.
Kay doesn't flinch from asserting his message—let's hope it manages to cut through the noise.