12 things you need to know about anxiety-inducing miniseries The Curse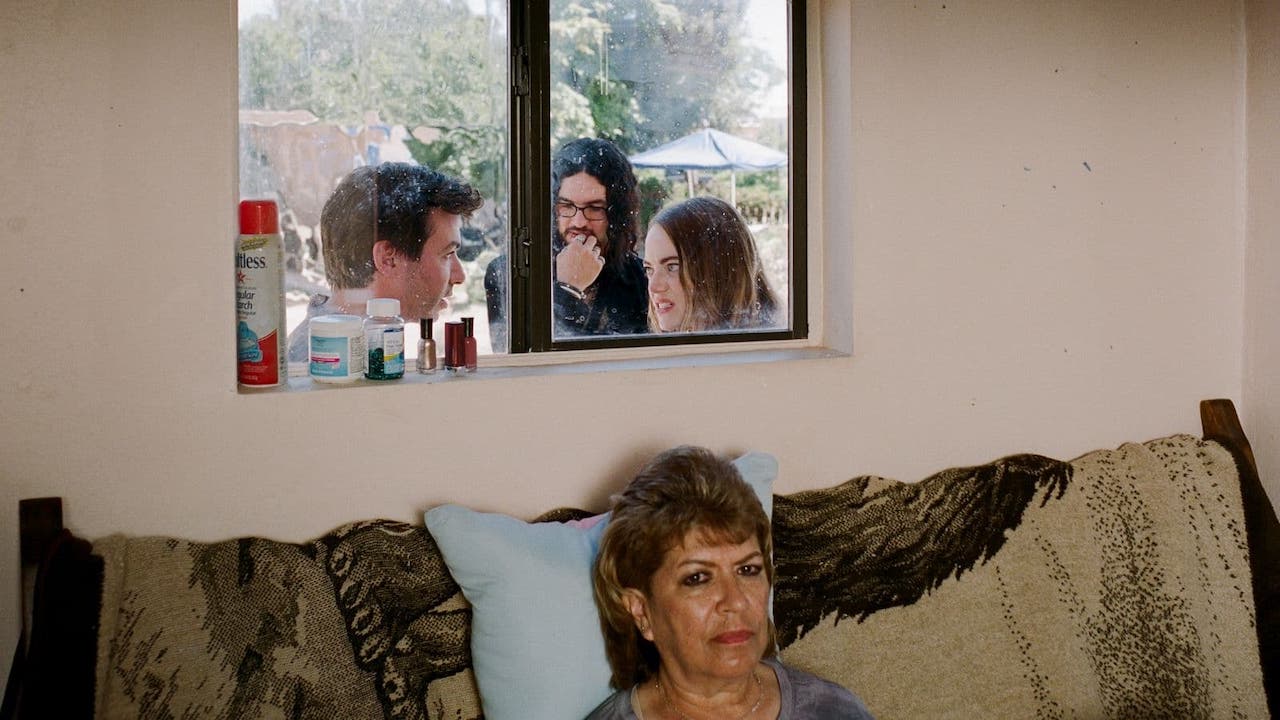 It's the miniseries everyone's cursed to rant about at the moment—even while territories such as Aotearoa still don't have anywhere to watch it. The Curse stars kings of discomfort Nathan Fielder and Benny Safdie alongside Oscar-winner Emma Stone, and right from the first episode it's been sparking awkward water cooler convos.
Here's everything we know about this trippy takedown of reality TV, from why we love the cast to what weirdness we might expect over the next eight episodes. It's a flippin' strange, home-flippin' time.
1. Nathan Fielder and Benny Safdie write and star in the series
These guys are a match made in hell, both known for their existential yet hilarious projects about very bad men. Safdie and his brother Josh made their name with bleak, stressful movies like Good Time and Uncut Gems, whereas Fielder has toiled in the trenches of quasi-documentary TV comedy. The Curse feels like an obvious next step for both creators, blending Safdie's raw, artsy aesthetics with Fielder's uncanny ability to make any given situation a million times more uncomfortable.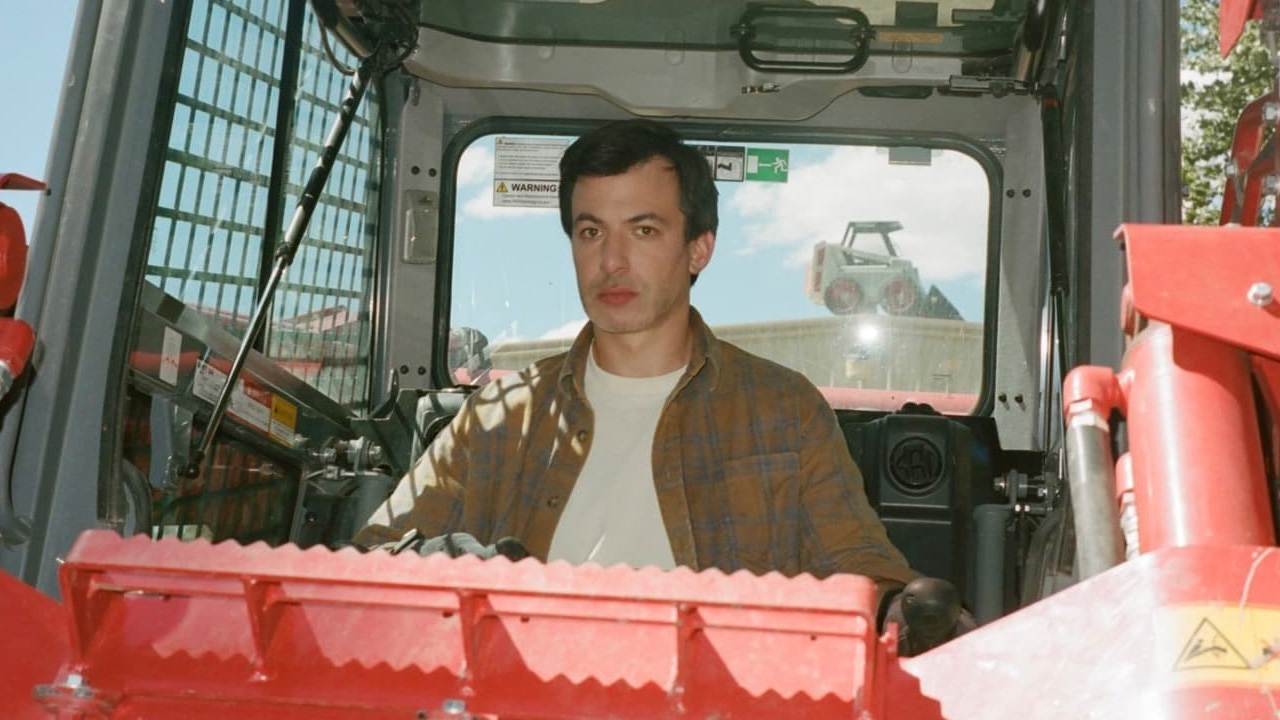 2. Fielder plays a home renovation show star with one tiny problem
We normally see the star and creator of Nathan For You and HBO's The Rehearsal playing some twisted version of what appears to be himself, but here he's Asher Siegel; a wannabe reality TV star riding his wife's coattails as they flip homes on camera. We wouldn't wanna give away too much of what's going on inside Asher's blank, perma-buffering head—and the series is only just beginning anyways!—but right from the pilot episode, we get a frank bathroom scene that closes up on the character's, um, pivotal insecurity. Size apparently matters very much in the world of The Curse.
3. Emma Stone is the real star of the show, but she's got secrets too
The Easy A star and La La Land Oscar-winner is a natural as Whitney Siegel, the "Fliplanthropy" host who truly believes she's doing good for an underserved community. Stone's effortless charm with guests and camera-ready smiles are in total contrast to her husband's lack of charisma, and so far she's totally grounding the show in that realm of happy-clappy, oh-so-fake reality TV bullshit. The first time we ever see her crack is when her wealthy "slumlord" parents are mentioned. Played by Corbin Bernsen and Constance Shulman, Whitney's folks and the tremendous privilege they've bestowed upon her will definitely cause trouble later on down the track.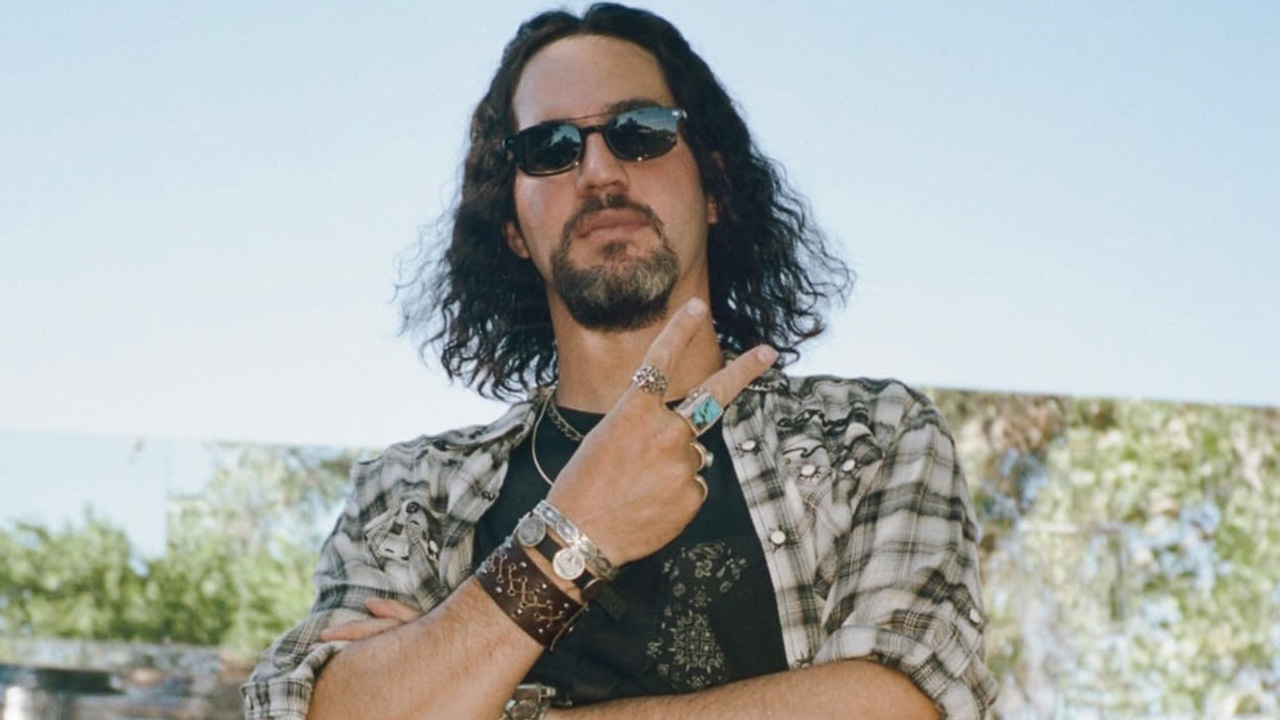 4. Benny Safdie is Fielder's sleazy friend from summer camp
2023's been a big year for Safdie, who nabbed acting roles in both Are You There, God? It's Me, Margaret and Christopher Nolan's Oppenheimer, where he stole scenes as grouchy physicist Edward Teller. Here the indie darling director casts himself as Dougie Schecter, a childhood friend of Asher's who now eggs the Siegels on to unethical screen manipulation from behind the cameras of Fliplanthropy. The opening scene of the series tells us everything we need to know about this guy: in order to make a local appear more grateful for the show's visit, he spills water on her eyes, a gruesome pantomime of altruism.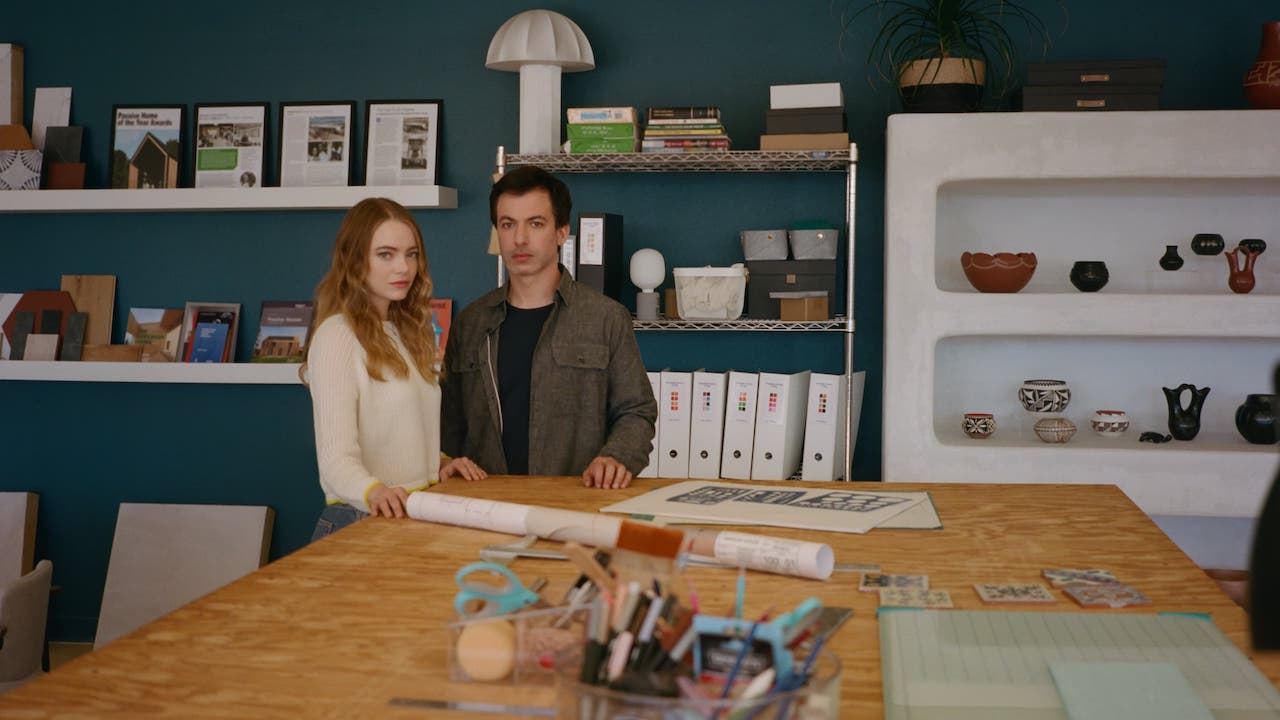 5. It all kicks off when an unhoused little kid "curses" the wealthy couple
It remains to be seen whether the curse of the show's title will be a literal supernatural force, or just some good ol' fashioned white guilt that our characters will (rightfully!) become tortured by. The miniseries' first episode does show a young girl (Hikmah Warsame) directly telling Asher "I curse you", after he steals back a hundred dollar bill he falsely gave the kid just to appear charitable on camera. Since the girl is selling cans of Sprite in a parking lot and doesn't seem to have secure housing, the challenge of apologising to her and righting this twisted wrong will probably be harder than our lead characters could've imagined.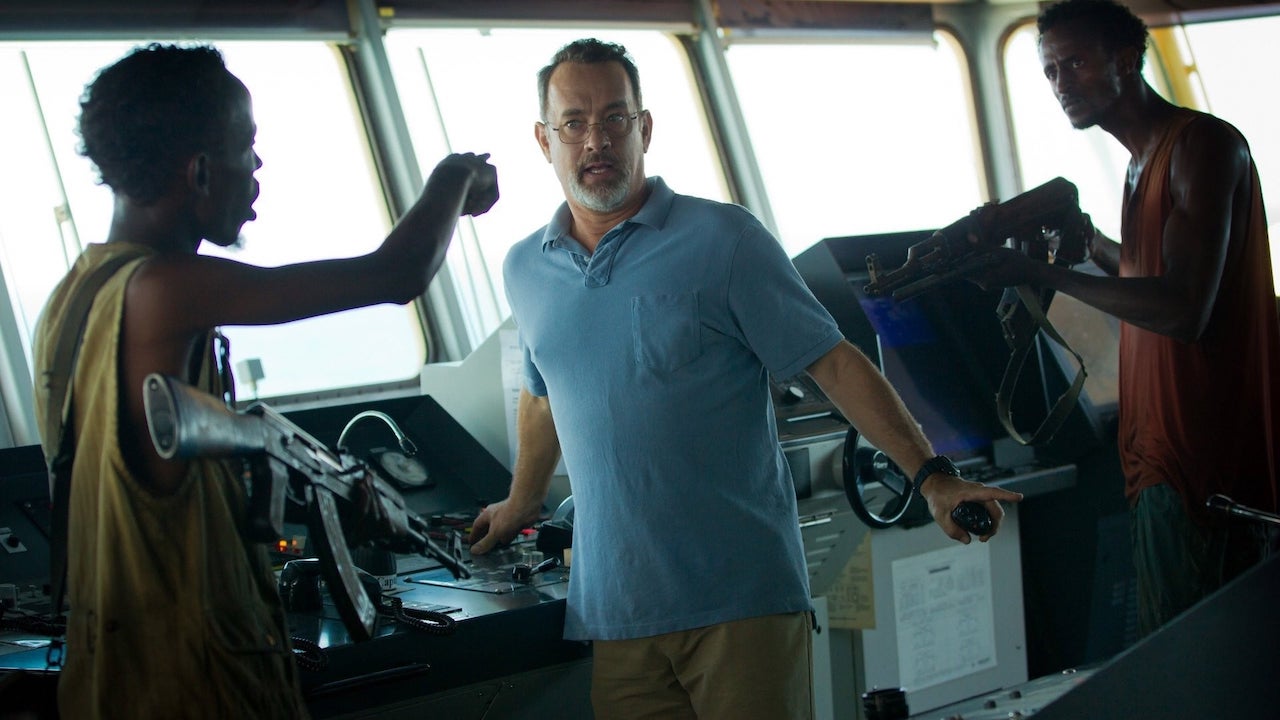 6. Captain Phillips star Barkhad Abdi plays a small but pivotal role
That guy telling Tom Hanks that he's "the captain now"? His name's Barkhad Abdi, an Oscar and Golden Globe nominee for his supporting role as a Somali pirate in 2013's Captain Phillips. In The Curse Abdi plays the father of Nala, the little girl who curses the Siegels and everything they stand for in episode one. While we don't see much of him in that opening episode there's hopefully plenty more moments coming for Abdi to shine.
7. Electronic savant Oneohtrix Point Never helped out with the eerie score
Part of what made Good Time and Uncut Gems so nerve-shreddingly tense were the busy, twinkling scores to both films, composed by Daniel Lopatin. Better known as the experimental electronic musician Oneohtrix Point Never, Lopatin works with miniseries composer John Medeski on the score for The Curse, too, making it all sound as uncomfortable as it feels.
Medeski is famed for his avant-garde jazz compositions, but has thus far not produced a score for film or TV as far as we can tell. It's a bit of a dream collaboration, then, bringing together anxious jazz and Lopatin's uber-modern sensibility.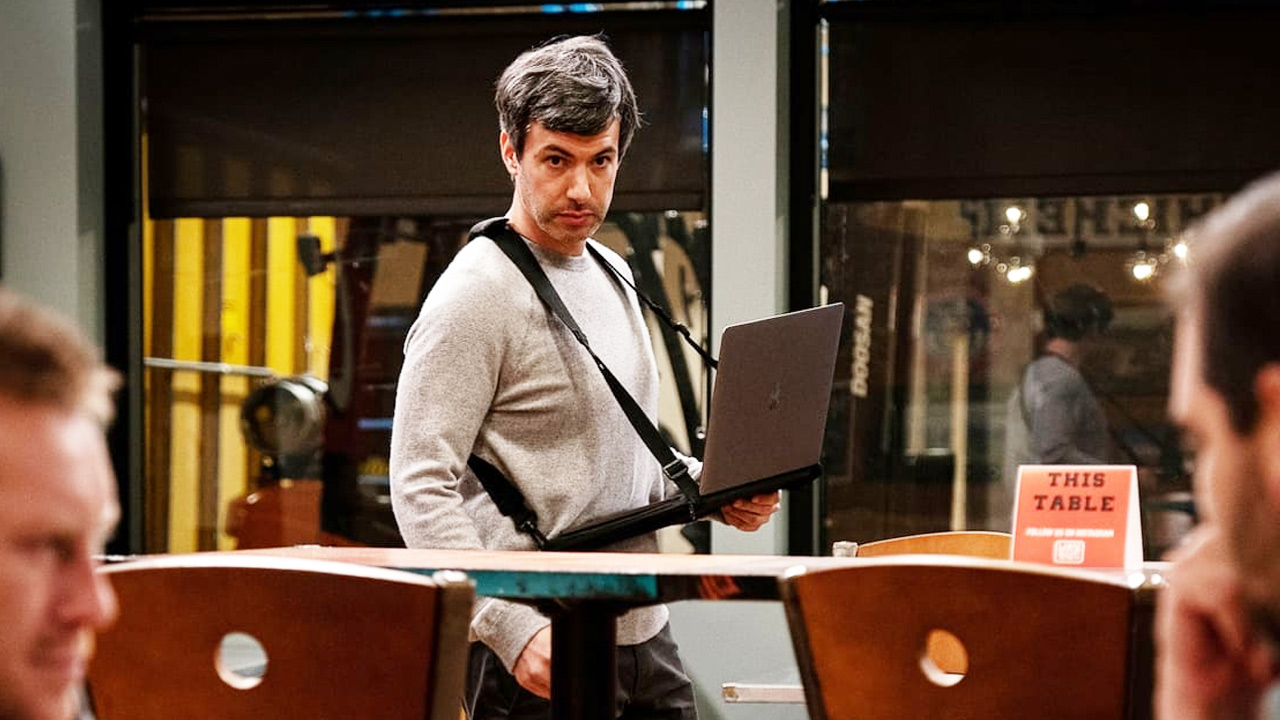 8. It's Fielder's first "scripted" show—depending on how you look at it
We'll never really know if Nathan Fielder is truly playing himself in Nathan For You, "rescuing" struggling small businesses, or in The Rehearsal, in which he discusses elements of his own factual life amidst bizarre stunts and meticulously scripted moments. The Curse's Asher Siegel isn't a huge stretch away from the comedian's usual deadpan persona, but it's still extremely trippy to see him perform alongside Stone: getting angry, trying to be sweet and genuine, and of course incurring the wrath of a potentially supernatural lil kid. We're curious to see how far the Siegel story can stray from Fielder's unreal reality character in his previous series.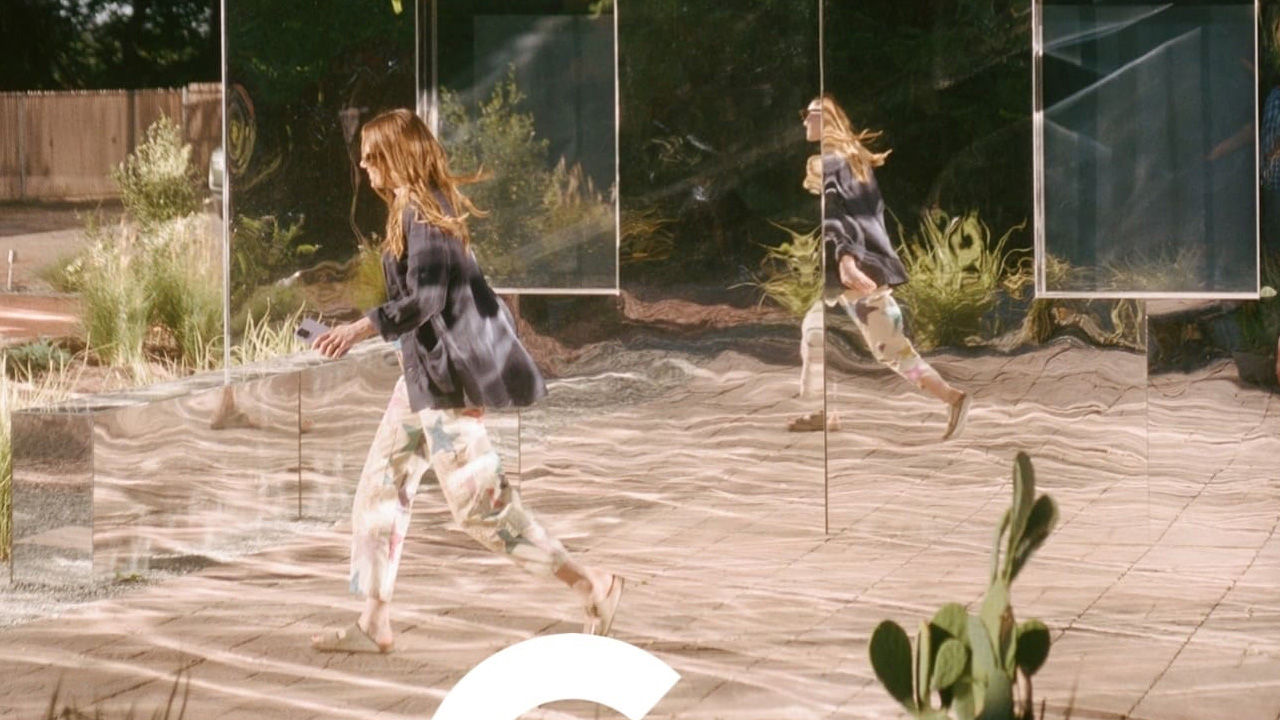 9. Filming took place on location in Española New Mexico
The Siegels call the New Mexican town of Española "their home", gentrifying the Santa Fe County's strip malls, streets, and (most damagingly) its under-resourced residents. The Curse was shot on location from June to October in 2022, and the miniseries has already captured the listless feel of a scorched, quiet city with a population of under 11,000 people. It's precisely the kind of spot that hipster cityslickers would visit for the weekend, whingeing that there aren't more yogurt shops and designer denim outlets, before they and their money leave forever come Sunday.
10. Stone sometimes worried that she was getting pranked on set
You could almost compare Fielder's work to hidden camera prank series, albeit with a more deadpan sensibility and twisted character development. It's only natural that poor Emma Stone would wonder from time to time whether she wasn't in on the joke. "At any given time, you do start to wonder if maybe there's a prank happening", the actor told W Magazine: "like, someone's filming you from a distance. That's the only unsettling part of spending time with him." Stone also praised Fielder's first attempts at acting, calling the newbie "such a natural".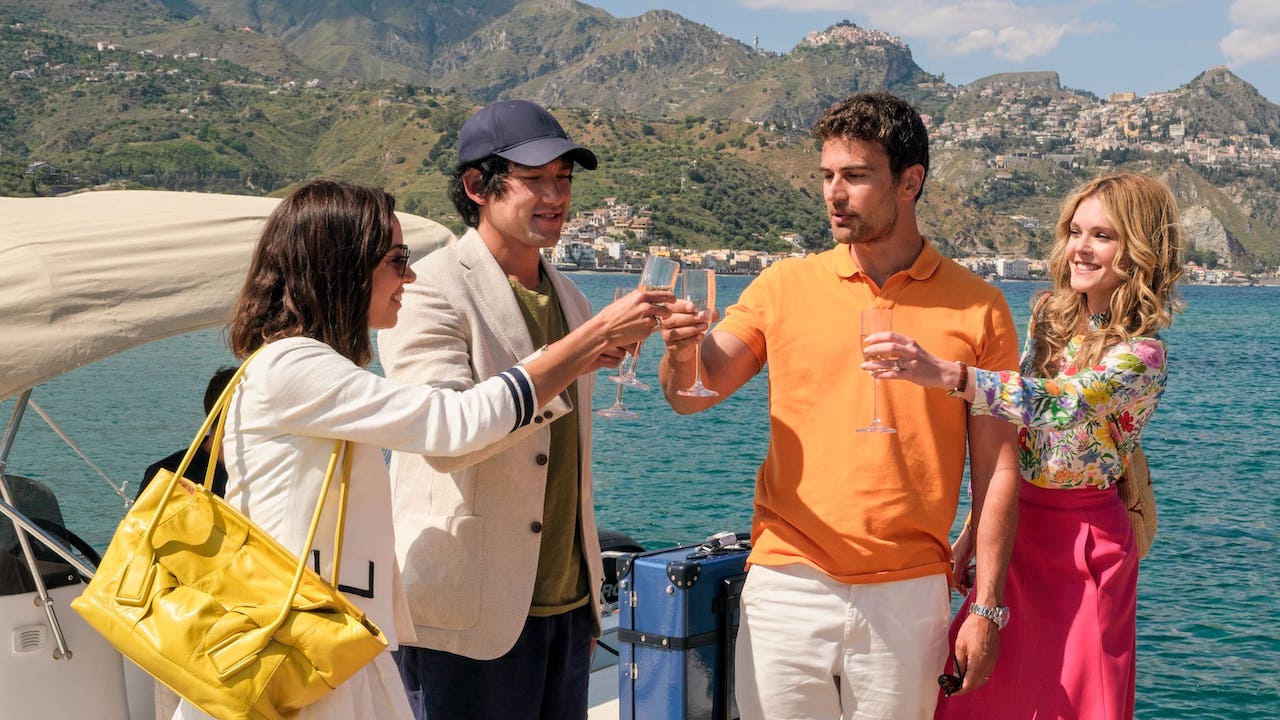 11. The show's been compared to The White Lotus and Ari Aster's horror films
Shows and movies about clueless rich people getting their comeuppance have been so hot lately: TV's White Lotus, Triangle of Sadness, The Menu…we could go on. In its biting depiction of yuppie gentrification facing off against authentic, disenfranchised locals, The Curse is definitely operating in the same vein. A mostly positive review in The New Yorker claimed that both The White Lotus and The Curse are "better at satirizing the gentrifiers than at humanizing the gentrified", encouraging the POC supporting characters on The Curse to get a tad more screentime. Viewers live-tweeting their thoughts on the miniseries' pilot also compared its tension to the "anxiety horror" of Ari Aster films such as Hereditary and Beau Is Afraid—perhaps awkward human interactions are the most horrifying genre trickery of all.
12. This reality TV moment from the pilot will make you scream
One particular, show-within-a-show scene from episode one of The Curse perfectly encapsulates the evils of reality TV manipulation. It fires up when Dougie (Safdie) says that the Siegels should up their entertainment factor, and shows the below sizzle reel (no pun intended) from a previous, morally bankrupt dating show he directed.
Love To The Third Degree. Episode one of #TheCurse is now streaming on @Showtime with @paramountplus pic.twitter.com/tOqqvV3Ha6

— Elara (@ElaraPictures) November 14, 2023
Love to the Third Degree is obviously horrifyingly mean-spirited, but…it's also not miles away from the kind of falsified, life-ruining dating dramas we're used to seeing. Perhaps we viewers, trapped in a purgatory of strange, simulated reality, are really the Cursed ones.